Has Russia gone too far?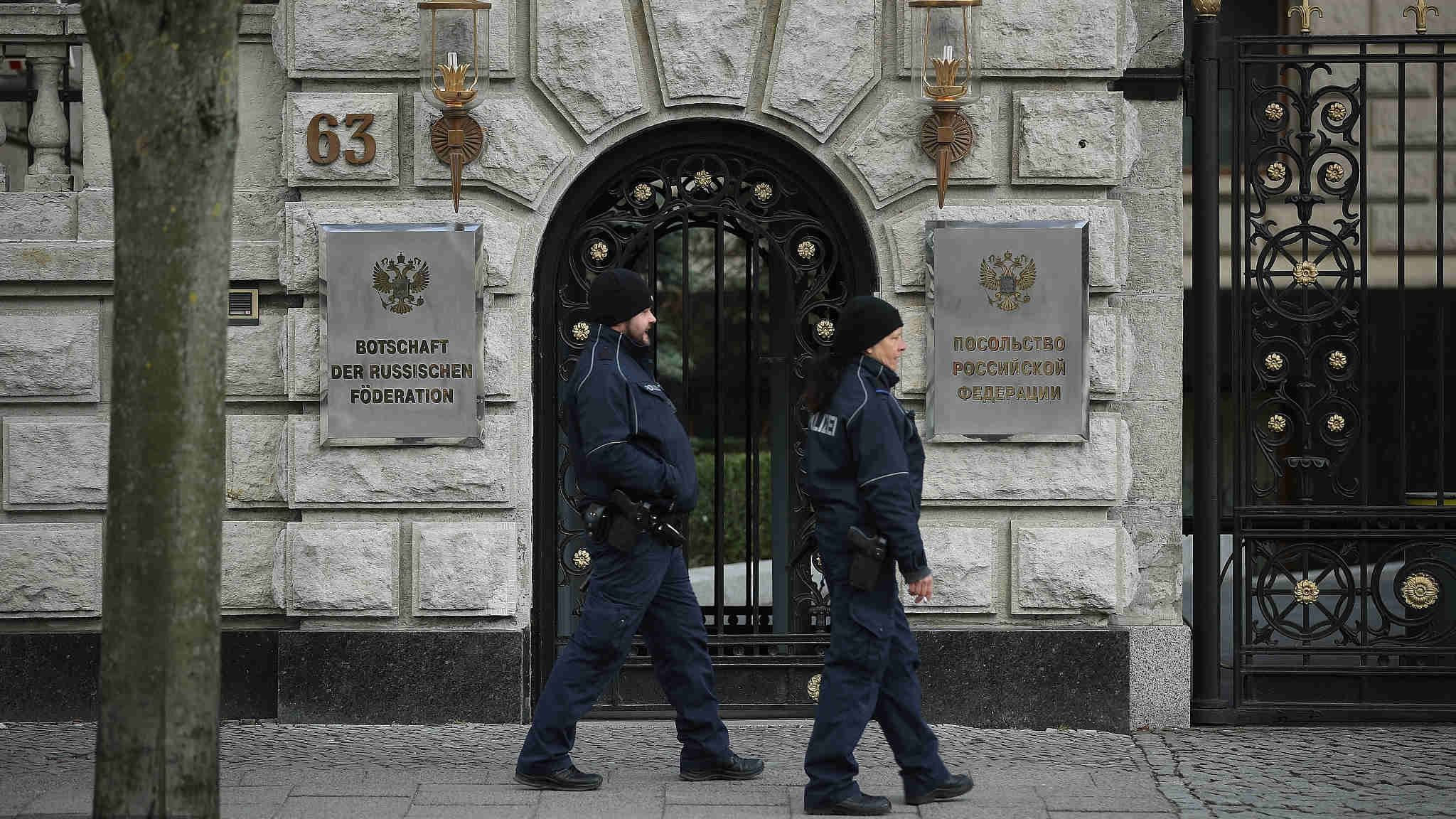 (Photo: CGTN)
The diplomatic row over the suspected poisoning of former Russian military intelligence officer Colonel Sergei Skripal and his daughter Yulia (both critically ill in the hospital) in Salisbury, England on March 4 is rapidly escalating.
It may be remembered as the moment relations between the West and Russia plunged to new lows.
The determination of British Prime Minister Theresa May to raise the stakes in the dispute over responsibility for the poisoning and gain European and American support shows the limits of tolerance for Russia's assertiveness under President Vladimir Putin.
The European expulsion by over 20 countries from their capitals and now from NATO of at least 135 Russian diplomats was shared by the United States' eviction of 60 Russian diplomats from both its Washington, DC embassy as well as its United Nations' mission, along with the closing of the Russian Consulate in Seattle.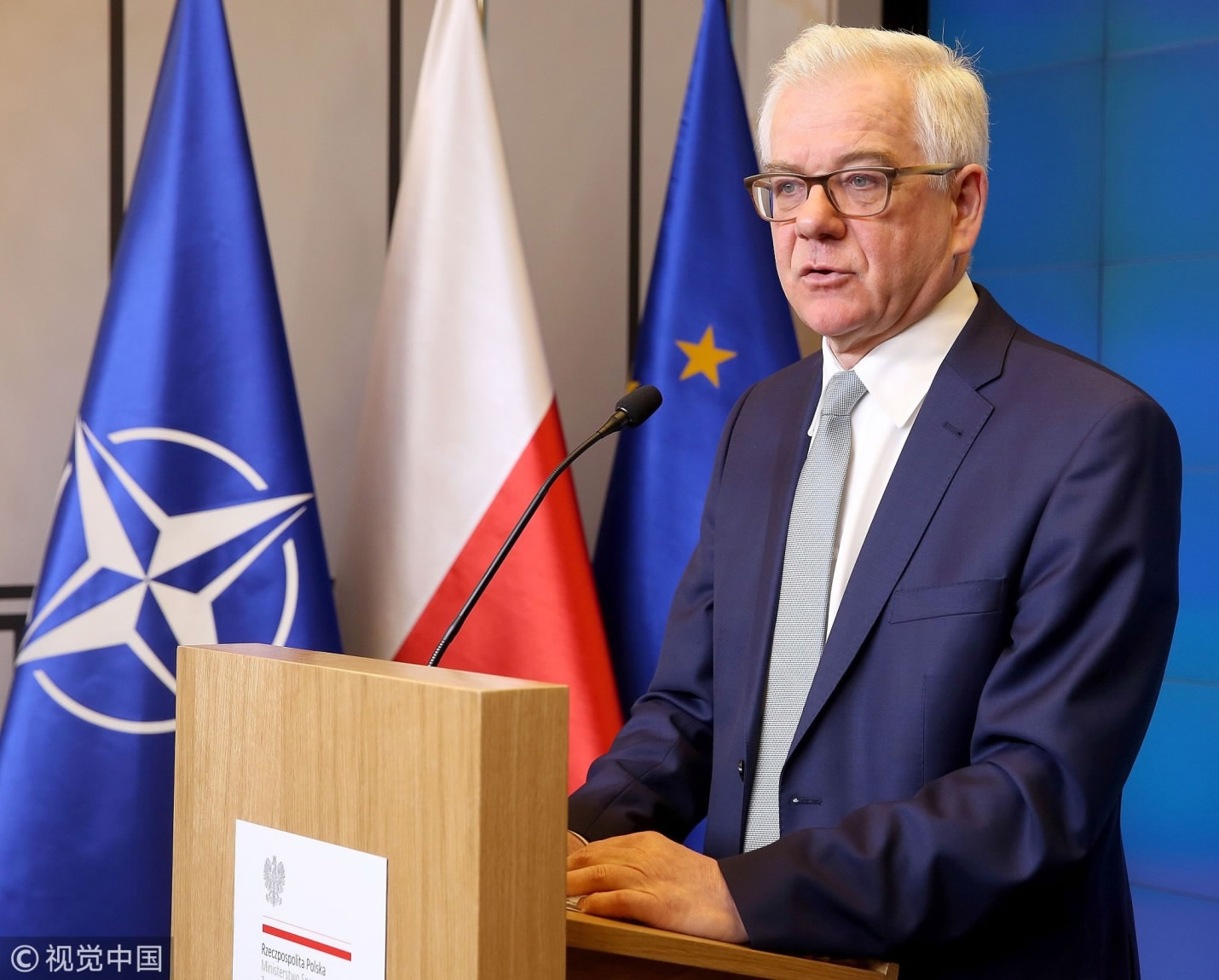 Poland's Foreign Minister Jacek Czaputowicz tells reporters that Poland is expelling four high-ranking Russian diplomats over the poisoning of Russian ex-spy in Britain, during a press conference in Warsaw on March 26, 2018. (Photo: VCG)
Of course, Russia will respond in kind and is unlikely to modify its behavior on the international scene owing to Western outrage, framing the move as a 'colossal blackmail campaign' that 'reflects the determination of the ruling elites to ignore the voice of the people,' according to Foreign Minister Sergei Lavrov.
Russia denies any role in the poisoning and further rejects that the suspected nerve agent known as Novichok in Russian exists or has ever existed, even under Soviet times.
Moscow has suggested that Russia should be included in any investigation, and the Russian Foreign Ministry has asked the United Kingdom and the United States to provide the recent "handout" that documents the British allegations against Russia.
Russia has already declared 23 British diplomats persona non grata and will expel them, will close the British Consulate in St. Petersburg, and shut down the affiliated British culture and language institute, the British Council.
Russia may also force the closure of any one of the US consulates in cities such as Yekaterinburg, St. Petersburg, or Vladivostok.
Russia's animosity toward critics is well-documented and its willingness to silence them has also been suspected in several high-profile poisonings. Thus, the current actions of the British government reflect a last-straw mentality.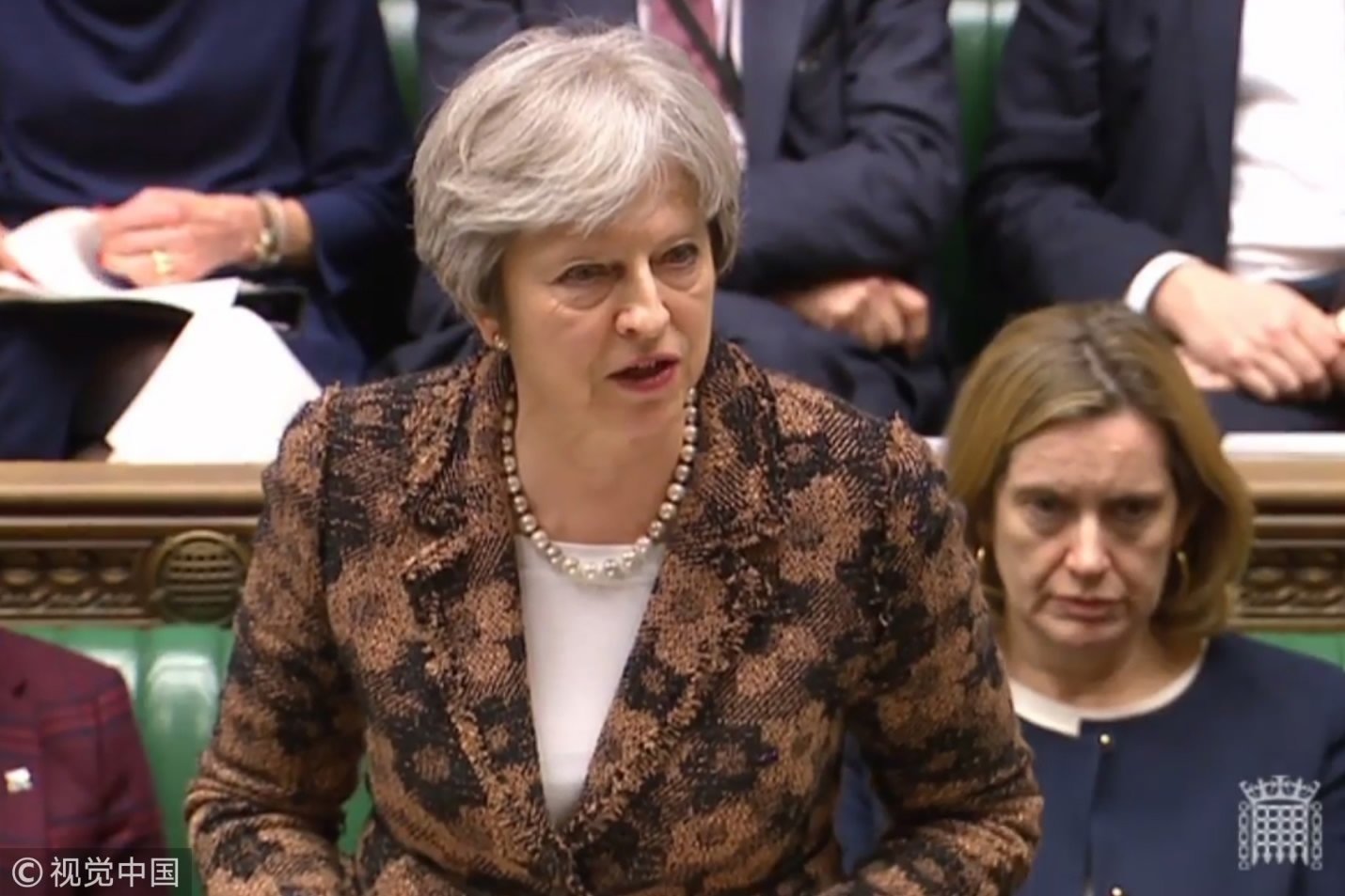 A video grab from footage broadcast by the UK Parliament's Parliamentary Recording Unit (PRU) shows Britain's Prime Minister Theresa May gesturing delivering a statement to members of parliament in the House of Commons on the nerve agent attack against Russian double agent Sergei Skripal in Salisbury, in London on March 12, 2018. (Photo: VCG)

Famously, in 2006 former Russian Federal Security Service (FSB) and KGB officer Alexander Litvinenko was poisoned to death in Britain from acute radiation syndrome and radioactive polonium was discovered in his body in enormous amounts.
A decade-long inquiry similarly found Russia's FSB responsible. Others including former Ukrainian President Viktor Yushchenko and Russian journalist Anna Politkovskaya who was poisoned around the same time, though survived the attack (the latter was gun downed at her home in 2006).
Owing to the slow and measured response the West took toward these previous incidents, clearly, May has drawn the line.
Britain has particularly escalated the challenge to Russia by framing this most recent poisoning as an assault on British sovereignty with chemical weapons, violating international law.
The US willingness to join in the diplomatic response to Russia is only surprising owing to US President Donald Trump's affinity for President Putin and his decision not to raise the March 4 poisoning during a congratulatory call between the two a week ago.
Thus, Trump made no strong denunciation of Russia and seemed almost apologetic when the US Congress applied sanctions on Russia last year. After the diplomatic response was unveiled this week, he said when Britain gets its facts straight, the United States will condemn "Russia or whoever" is responsible.
While members of the Democratic Party push forward the Russia investigation of suspected ties between Trump, his campaign, and Russian intelligence, many in the Republican Party also share historic animosity towards Russia dating back to the cold war and more recently exacerbated by actions in Georgia and Crimea.
Leading Republican Senator John McCain strongly challenged President's Trump weakness toward Moscow, while former CIA Director John Brennan labeled Trump unstable, inept, unethical, corrupt, and a demagogue who will be left in the 'dustbin of history'.
Clearly, President Trump is not afraid of the suspicions Russia and his domestic critics compromise him, and thus far President Putin is not afraid of moral outrage from international critics.
For Russia, power politics prevails and will seek ways to split Western commitment, even comparing the poisoning situation to the plight of Palestinians, and if the United States is unwilling to stand firmly with its British allies who consider it 'highly likely' that Russia was responsible, prohibitions on the use of chemical or biological agents in warfare (or for assassination) may suffer accordingly as well as norms of non-interference.