Rural vitalization key to modernization
chinadaily.com.cn
1616510857000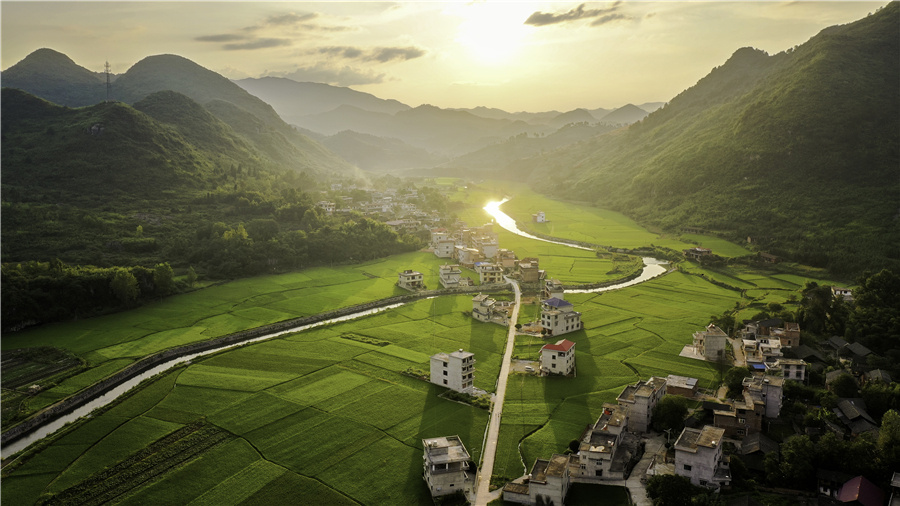 It has indeed been a great feat for China to lift all of its poor population out of abject poverty by the end of 2020, and it has every reason to be proud of that achievement. But that is not the end of the country's development journey, it simply marks the start of the next stage, which is to ensure rural residents enjoy happier and more prosperous lives.
That explains why the Central Committee of the Communist Party of China and the State Council, the country's Cabinet, jointly released a document on Monday to further consolidate what has been achieved in poverty alleviation and promote the vitalization of rural areas.
Despite the rapid urbanization in recent decades, nearly half of the country's population still lives in rural areas, and there is enough reason for them to long for a better living environment and improved livelihoods. Nor is it realistic for such a populous country as China to depend on the global food market for its food security. It is a must for China to develop modern agriculture, which can meet its needs for food security.
It would therefore be unimaginable for China to realize its overall modernization without modernizing its agriculture. Neither would it be possible for the country to obtain the goal of realizing a moderately prosperous society in all respects without ensuring the prosperity of its countryside.
Having mapped out the timetable and road map for the development of rural industries and culture, the cultivating of talents, and conservation and rehabilitation of the ecological environment, the document reaffirms the importance governments at all levels must attach to the continuation of their poverty alleviation endeavors to promote the development of the rural economy and rural society.
Governments at all levels, those at the county and township levels in particular, must have the awareness that the task ahead is no less heavy than the work to pull poor rural villagers out of abject poverty.
It necessitates local governments making specific plans in accordance with local conditions. For some rural areas, infrastructure must be improved in the first place. For others, efforts must be made to develop industries that can process unique local products. Some rural areas may still need help of different kinds from developed areas.
It is unrealistic to expect the modernization of agriculture and rural areas to be achieved in a short period of time. Neither is it realistic to believe that the goal will be reached simply as long as enough efforts are made. Efforts must be made in the right place in the right way so that rural areas can enjoy the benefits. The initiative of rural residents must also be encouraged as their own efforts are necessary if they are to change their lives for the better.