US tariff approach to rare earth imports misguided
Global Times
1623239335000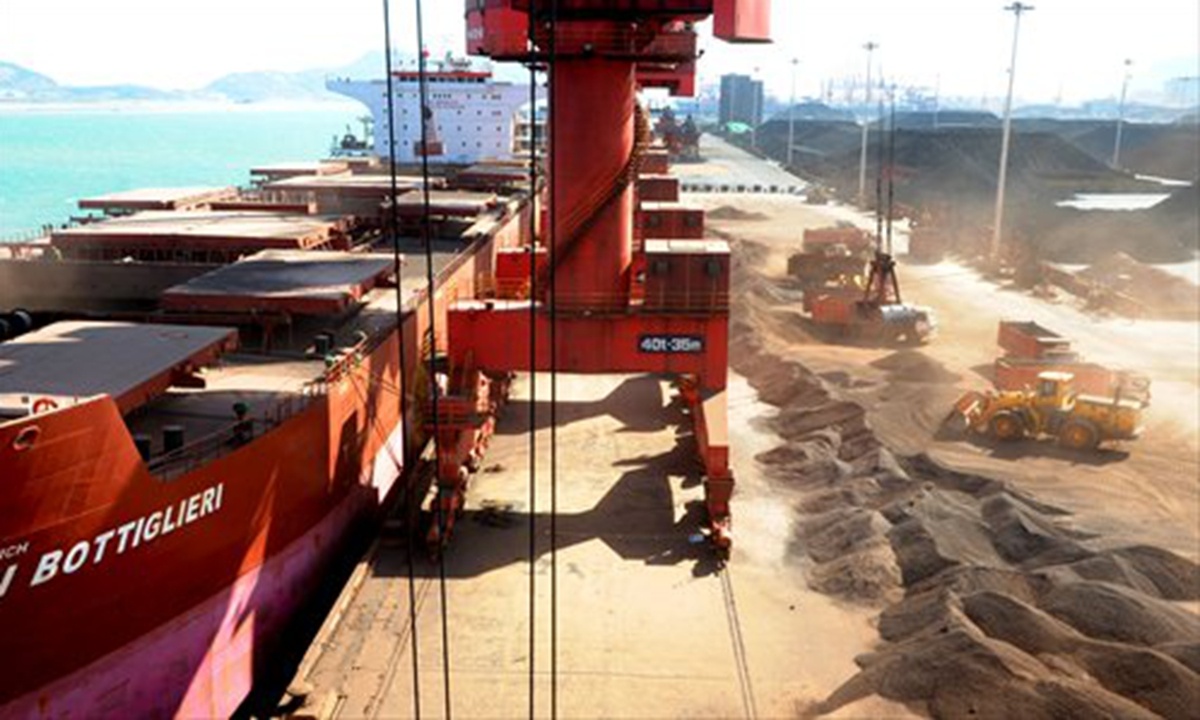 The Biden administration is considering an investigation into neodymium magnets from China, with the aim of boosting the resilience of US supply chains for vital goods, the Financial Times reported on Tuesday.

The US government will decide whether to initiate an investigation under Section 232 of the 1962 trade law, which former US president Donald Trump once used to justify tariffs on steel and aluminum imports from other countries, according to the report.
While the move seems like a development set to create uncertainty, it is still worth pointing out that a likely outcome of a possible investigation would be US tariffs on imports of rare earth magnets from China on the grounds of national security. If anything, it would be a disastrous approach for the Biden administration to reduce its dependency on China. No good purposes could be served by such abuse of tariffs as past experience has shown.
The US has been increasingly concerned about its excessive reliance on China's rare earth supplies. China supplied approximately 80 percent of the rare earths imported by the US in 2018. China also controls nearly 60 percent of the world's rare earth processing capacity, and many countries rely on China for the minerals that are widely used to manufacture high-tech products such as batteries, electronic devices and smartphones. China exported 19,813.3 tons of rare earth over the first five months of this year, up 8.7 percent year-on-year, according to Chinese customs data released on Monday.
Based on concerns that rare earths could be used as a form of leverage in its tussle with China, the US hasn't given up on diversification of its rare earth supplies in recent years. For instance, the US Department of Defense offered direct funding to Australian rare-earth producer Lynas in February to build a Texas factory for processing rare earth, according to Reuters.
In March, media reports also suggested that the US, Australia, Japan and India may join hands to build a rare-earth procurement chain to counter China's dominance in the sector.
While such diversification push is understandable given the current circumstances, the idea of imposing tariffs on rare earth imports is so misguided, which may only lead to increased prices, slower growth and fewer jobs. In fact, it is not uncommon to see the US government try to achieve its goals by using tariffs, only to see consumers harmed and manufacturers undermined. Take Trump's tariff policy as an example. Numerous studies found that US companies ended up paying for US tariffs, which cost the US economy nearly 300,000 jobs, according to an estimate by Moody's.
Fundamentally speaking, given China's advantage in the rare earth sector, it is no secret that the US diversification efforts could hardly pay off. The establishment of a new supply chain requires huge investment and massive environmental protection costs, and whether the downstream market could accept the high-priced supplies will also test the sustainability of the supply chain.
In the end, if the Biden administration proceeds with the idea of using tariffs to play catch-up for its own rare earth supply chain failures, they'll harm the economy, not help it.