Taiwan question key to Sino-Japanese ties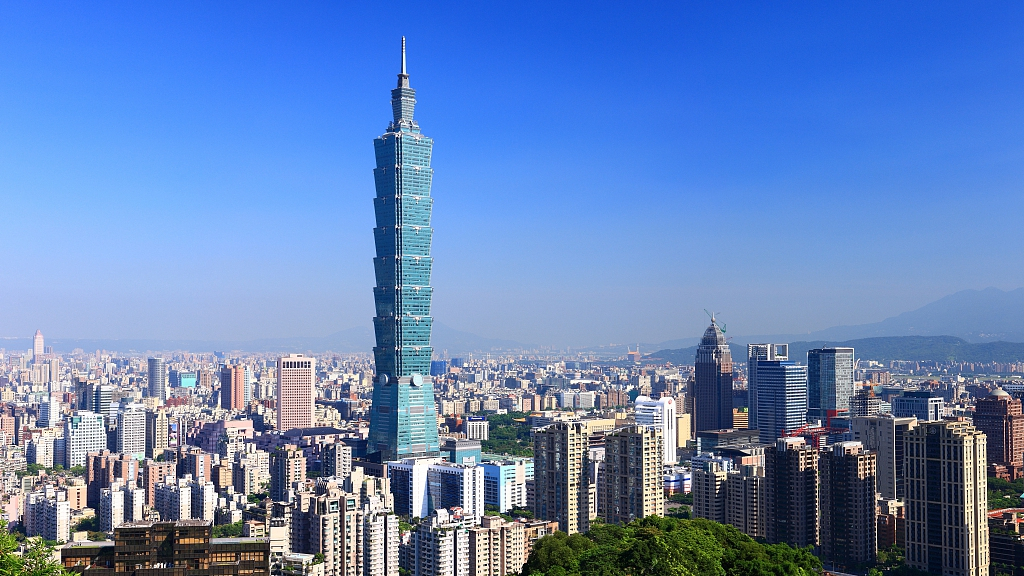 Thanks to the older generation political leaders' strategic foresight and political wisdom, China and Japan established diplomatic relations in 1972, ushering in a new chapter of peaceful and friendly bilateral relations after the end of World War II. And the 50th anniversary of the establishment of Sino-Japanese ties therefore is an apt occasion to review the history of, and learn lessons from, the development of bilateral ties, so the two sides can take forward their relations in the new era.
Over the past five decades, China and Japan have seen substantial progress in their relationship and mutually beneficial cooperation, which have brought huge benefits to their peoples, despite the differences in their social systems and ideologies.
On the economic front, for example, more than 30,000 Japanese companies have set up shop on the Chinese mainland, bilateral trade has soared from less than $1 billion in 1971 to $371.4 billion in 2021, and Japan's direct investment in China has reached $120 billion. The two countries are not only neighbors, but also inseparable economic partners.
In addition, China and Japan have made remarkable contributions to regional and global peace and prosperity. In the 1970s, amid the Cold War, the normalization of Sino-Japanese ties created development opportunities for both countries, strengthened regional security, helped them maintain peace and stability in Asia and promote multilateralism.
China and Japan have been promoting regional integration. They have helped establish many cooperation mechanisms including the 10+3 cooperation mechanism (ASEAN plus China, Japan and the Republic of Korea) and the Regional Comprehensive Economic Partnership, the largest free trade agreement in the world. As the world's second-and third-largest economies, China and Japan have made great contributions to the preservation of peace and development of economies in Asia and beyond.
And by overcoming the many headwinds facing their relations in the past 50 years, China and Japan have gained valuable experience in dealing with challenges. Hence, to further develop bilateral ties, the two neighbors should stick to the right path of cooperation and win-win partnership.
Since peaceful cooperation is the foundation of Sino-Japanese relations, the two sides should always adhere to it to overcome challenges. They should also continue to seek common ground while shelving their differences to work together for the common good.
The normalization of China-Japan diplomatic ties 50 years ago signified the triumph of Oriental culture and wisdom. And the fact that the two sides believe in mutual respect and treat each other as equals shows they can co-exist and cooperate peacefully while transcending their differences.
More important, China and Japan need to honor the promises they made to each other 50 years ago, especially on the Taiwan question and historical issues, when establishing diplomatic relations. Over the past five decades, the two countries have inked four political agreements and an array of consensuses, which form the basis of their diplomatic relationship and the guideline to deal with disputes and differences.
However, China-Japan relations face unprecedented challenges today. In fact, bilateral ties have reached a historical crossroad amid the fast-changing international landscape. To develop bilateral ties in such times of intensified strategic competition between them, the two sides need to deepen cooperation for mutual benefits.
The two sides should also realize that it is impossible for them to decouple their economies even though China has been trying to diversify its economy and the Japanese parliament passed an economic security bill in May to better safeguard technology and reinforce critical supply chains. The two countries should realize there is still huge room for collaboration between them.
Also, both countries know the journey to build strategic mutual trust is long, especially because China and Japan have both historical problems and realistic conflicts of interests to resolve. The need therefore is to make more efforts to enhance mutual trust, in order to increase dialogue and communication at all levels, and properly manage and control differences.
Apart from boosting their economic relations, China and Japan should also increase their political and security exchanges with an eye on the future. And since the regional security architecture in Asia is built on the basis of the "San Francisco System", an outdated model of a network of alliances pursued by the United States in the Asia-Pacific after the end of World War II, China and Japan should work together to build a fair political order by using globally accepted rules, keeping the interests of other parties in mind and aligning their own interests with those of other countries.
As for Asian countries, they should avoid triggering bloc confrontations or building parallel markets and supply chains.
It is also important that the Chinese and Japanese peoples work together to forge a bright future for the two countries. The majority of the Chinese and Japanese peoples, despite being silent, still support China-Japan friendship. To consolidate this support, the two countries need to increase people-to-people exchanges and resume two-way travel as soon as possible.
Given the headwinds Sino-Japanese relations face today, the two sides should better manage their disputes and safeguard the foundation of their relationship. The Taiwan question was critical to the negotiation for normalizing bilateral ties in 1972; and it is key to improving bilateral ties today, because it is the political foundation of China-Japan relations. Japan's continuous adherence to the one-China principle is essential for improving Sino-Japanese ties.
The author is director-general of the Institute of Japanese Studies, Chinese Academy of Social Sciences. The views don't necessarily reflect those of China Daily.
If you have a specific expertise, or would like to share your thought about our stories, then send us your writings at opinion@chinadaily.com.cn, and comment@chinadaily.com.cn.