Disturbing animations must be seriously addressed
Global Times
1517001379000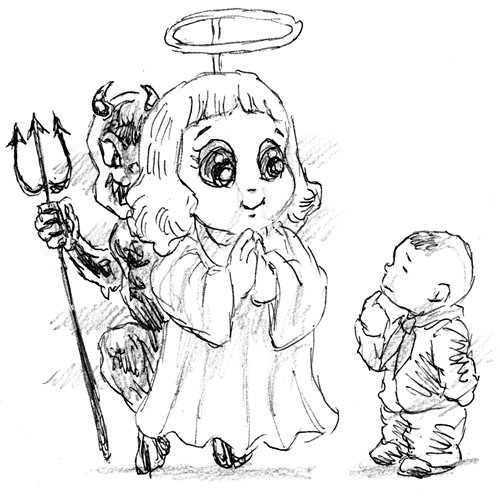 Illustrations: Peter C. Espina/GT

The first time I watched Frozen, a hit Disney animated musical fantasy film released in 2013, I was deeply immersed in the amazing ice-built castle, the catchy theme song - "Let it go" - and the fabulous princess Elsa whose powers over ice and snow ultimately led her to become the Snow Queen in adulthood.

However, the main character of the film has been frequently depicted in situations like getting pregnant or undergoing surgery. This well-known children's goddess has devolved into the "Elsagate" category, a neologism referring to a trend in which seemingly innocent animation and reality show videos that actually involve bloody, pornographic and violent content were uploaded to YouTube.

More surprisingly, a large number of Elsagate-styled videos have recently emerged on China's video platforms, triggering massive condemnation from the public. To attract young viewers and disguise inappropriate content such as violence, fetishes and toilet humor, the videos' titles and descriptions use popular character names, typically Spiderman, Elsa and SpongeBob, and terms like "education" and "learn colors."

For example, in an explicit fake version of children's favorite Peppa Pig, the content soon changes with references to a paedophile dentist and a plastic phallus. The character Elsa is seen undergoing throat and brain surgery.

Apart from disturbing animated clips copied from YouTube, reality show videos of this type in Chinese have also been circulating online. Such videos show adults beating children with rulers and a boy administering an injection to a girl after lifting her skirt.

I felt disgusted and appalled by these horrible videos, which were cruelly re-edited by a group of internet pranksters and perverts in order to frighten children. The reprehensible content, especially when disguised as cartoons, will affect young viewers' psychological development. As children usually lack a strong sense of right or wrong, they are easily misled by inappropriate content and hence are likely to repeat what they have seen and learnt.

In April 2013, three boys in a village of East China's Jiangsu Province imitated a scene from the popular cartoon series Pleasant Goat and Big Big Wolf in which the wolf ties the goat to a tree in a game. An 8-year-old boy tied two brothers, aged five and eight, to a tree and lit up hay on the ground. The younger boy suffered 80 percent burns to his body, while the elder one was burnt by 40 percent.

Authorities must ramp up legal and administrative measures against such traumatizing videos and block content. Chinese authorities have launched a nationwide campaign to crack down on harmful videos and conducted a probe into the country's major video platforms.

Popular Chinese streaming sites should strengthen human and technological oversight of inappropriate content, especially online art creations involving children, such as clay animation, video games, and child play. Videos that feature cartoons but stray from innocent themes to show violence or sex should be immediately removed. Related video accounts should be warned or permanently taken down. Sensitive keywords like "child cult film" and "Elsa got pregnant" should be banned from all major streaming platforms and search engines.

In addition, cartoon producers should rigorously review the scenes and plots that may seem inappropriate for minors. They are obliged to warn the audience of the potential risk of behavior demonstrated in their programs.

As China lacks a rating system for films and cartoon series, parents have to be responsible for what their children watch on TV and the internet. They can watch the cartoons together with their kids and provide guidance. They also need to exercise better judgment to ensure a favorable climate for kids' physical and mental growth.