Commentary: Development the key to all issues
People's Daily Overseas Edition
1534161553000
The trade conflicts between the US and China has attracted worldwide attention after the US administration targeted a wider range of imports from China subjected to the additional tariffs.
Admittedly, the trade conflicts have exerted adverse impacts on some export industries or export-oriented enterprises in China, but there is no need for the country to stay in excessive pessimism.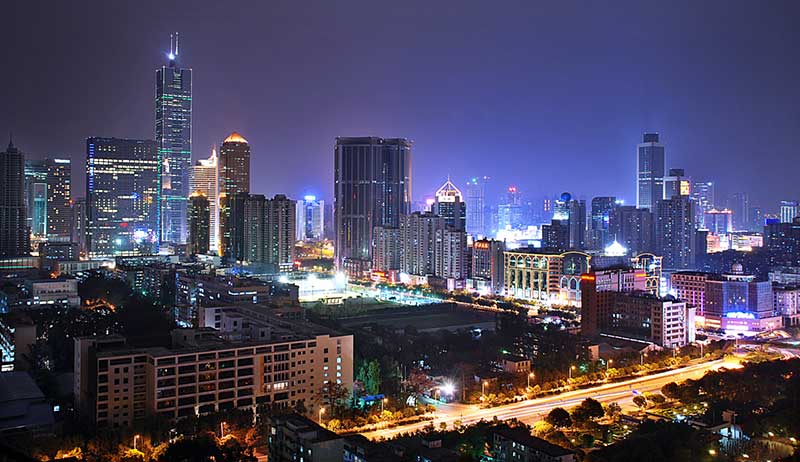 Photo: en.people.cn
China must face the issues, make proper plans for economic development under the new situation so as upgrade economic structure, enhance international competitiveness of Chinese enterprises, and turn the crisis into opportunities.
China must face the challenges and prepare for the negative impacts brought by trade conflicts. The aggravating trade disputes may result into various degrees of decline in the exportation of steel and iron, aluminum, information and telecommunications technologies, electrical machinery and equipment and other industries. In this regard, China should make full preparation and necessary policies to absorb the shocks.
China must establish confidence to cope with the future challenges based on an objective analysis over potential losses. On one hand, a large portion of China's exports to the US are manufactured by foreign companies in China rather than local enterprises. For instance, half of China's exports of computers and electrical devices to the US are produced by the Chinese branches of cross-border companies.
On the other hand, China has formed a comparatively strong economic infrastructure and complete industrial system over four decades of reform and opening up, with maturing markets of commodities and services, capital, and labor, as well as increasingly enhanced capability of scientific innovation.
In addition, new markets are being explored by the Belt and Road construction, and China still enjoys a domestic consumption market of nearly 1.4 billion people. These favorable conditions all laid solid foundations for China to continue pushing forward reform and opening up in the new context.
China must be prepared for a protracted trade war, fasten its economic transformation and upgrading, expand domestic demands, as well as advance scientific and technological innovation for a higher productivity. A road for sound and sustainable economic development will finally be found in the process of deepening reform and opening wider to the world, which is not only beneficial to China but also conducive to all-round cooperation with countries around the globe.
Facing the largest international trade dispute since the reform and opening up, China cannot be over optimistic or take it lightly. Instead, the Chinese side should focus on its own affairs and always believe that development is the key to all issues.
China should accelerate economic transformation and upgrading by strengthening the role of domestic demands in fueling economic growth and reducing dependence on foreign trades.
Foreign trade has made great contributions to China's economic growth. But now, it has reached a quite large scale and continuing its expansion at high rates will be difficult. Meanwhile, a heavy reliance on foreign trade will, to some extent, influence the improvement of Chinese people's living standard.
China's economy is developing steadily and facing changes. To progress in changes, China should take the domestic demand expansion as a strategic basis and take efforts to make sure that consumption plays the basic role. Giving full play to the role of domestic demand as a main drive of growth also follows the tread of high-quality development.
The country should also encourage innovation. The economic growth lies not only in the expansion in scale, but also depends on scientific and technological innovation, as well as the improvement of labor productivity. China must not lose its pace in economic transformation and overall plan under the impacts of trade disputes in such a critical period of transforming from pursuing the scale of economy to the quality of economy.
China can maintain a medium-high rate of growth by improving a variety of administrative services, providing a fair order for market competition and strengthening competitiveness of enterprises through creating a larger space for talent development.
The author, Professor Liu Xin is a Ph.D supervisor at the School of Public Administration and Policy of Renmin University of China (RUC), researcher at the RUC National Academy of Development and Strategy and teaching professor for University of Michigan's master's program.