China's economic figures boost confidence
Global Times
1516322611000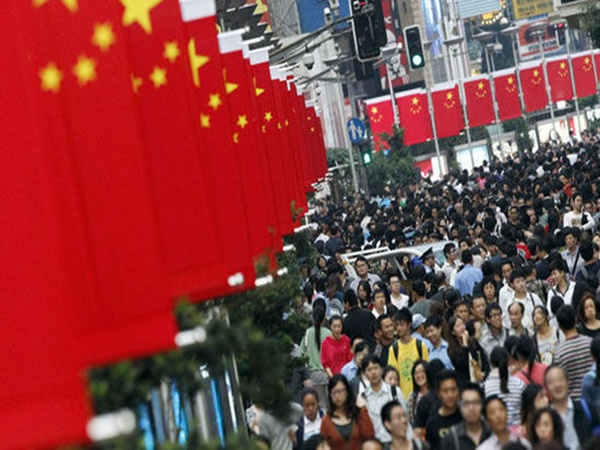 Photo: Xinhua
China's gross domestic product (GDP) grew 6.9 percent in 2017 and exceeded 80 trillion yuan ($12.5 trillion) for the first time. This was the first year-on-year growth since 2010. Important macroeconomic data shows a robust trend. The producer price index turned positive for the first time in five years, and the prices of coal and steel rebounded. Last year, China's exports rose by 10.8 percent. The job market fared well, with the unemployment rate at its lowest in five years.


These figures demonstrate an encouraging trend. While the Chinese economy has been under downward pressure for years, it landed softly and positively in 2017. This shows the dynamic driving force of China's march forward.

More importantly, the past economic slowdown doesn't mean a freefall. It comes with an orderly and profound transformation in the country.

As China is determined to improve economic quality, it has largely shut down outdated capacity and trimmed down bloated industries. During the transformation, China has paid no overall social cost and advanced its development instead of experiencing stagnation.

It's fair to say that China has performed better than other major countries in economics and gained full vitality and confidence.

Looking back, China's economic rebound starts with a pragmatic mentality. After over three decades' rapid development, China faced a painful but essential need to transform its vast economy. It was determined to no longer take GDP as the only measure after the 18th National Congress of the Communist Party of China in 2012, a key decision to move beyond the past.

The decreasing official spending due to China's anti-corruption campaign has had a negative effect on the economy in the short term. It took huge political resolve to make this move, and in doing so China has made the economic climate cleaner and cultivated the driving forces of the economy. The economy has thus seen much healthier development.

As long as we persevere with reform, we will see victory. China has been under considerable pressure due to the economic slowdown and restructuring, something many critics doubted China could achieve.

But our strong political core has enabled the country to maintain its focus, which is rarely seen in other economies. The difficult economic transformation, which may have triggered social tumult in other countries, has advanced steadily.

The economic statistics of 2017 will reassure many people and boost confidence in Chinese society. The Chinese economy is on the track of rapid development with huge potential. As long as we go the right direction in unison, we will reach the ultimate goal regardless of the pace.

With an annual GDP growth of no less than 5 percent, China can have the world's largest economic increment. This means we have broad space to focus on improving economic quality and we can march toward the great rejuvenation of the Chinese nation.