Hong Kong stands firm as international financial center
Global Times
1623161942000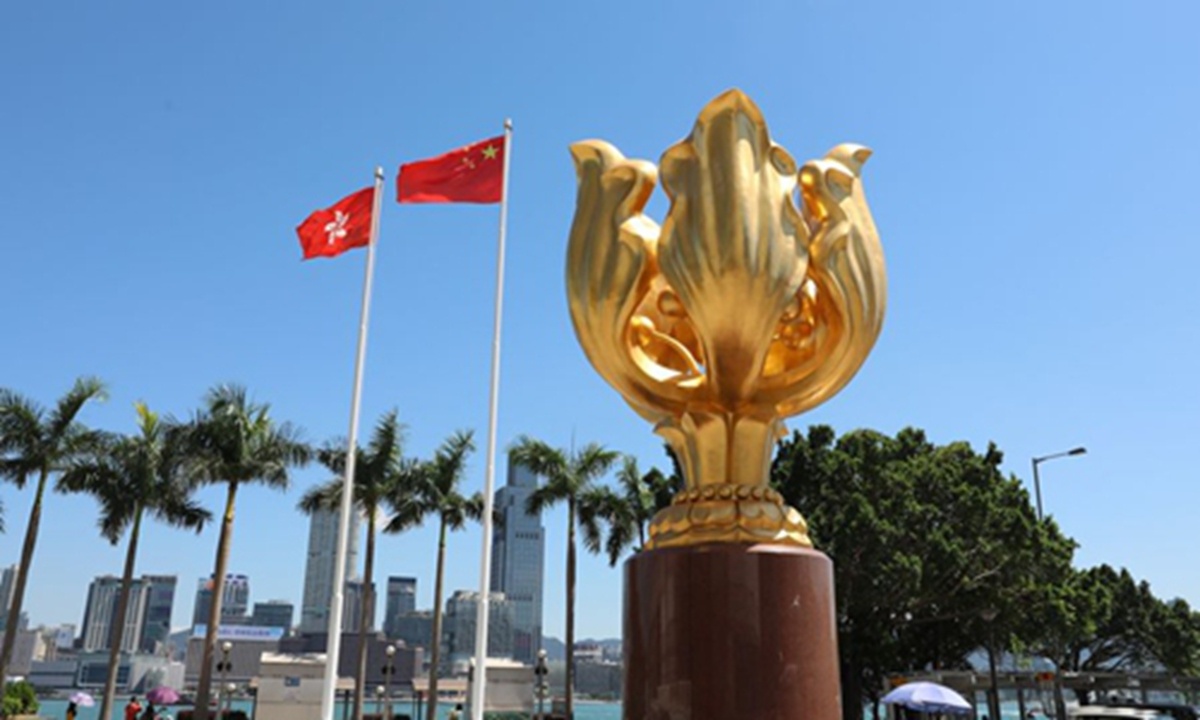 Hong Kong's status as an international financial center is the core competency of its economy. This unique advantage makes it play a unique role in the development of the national economy. Despite the global economic downturn caused by the COVID-19 pandemic, Hong Kong's financial industry still enjoys solid foundations.
Since the beginning of this year, Goldman Sachs, Citigroup, UBS and other international investment banks and financial institutions have expanded their staff in Hong Kong, reconfirming their commitment to Hong Kong as an international financial center.
The huge business opportunities of China's sustained economic development, Hong Kong Special Administrative Region (HKSAR)'s own advantages and the stability of Hong Kong society are the primary reasons for international banks to expand their business in Hong Kong.
The continuous growth of China's economy and expanding opening-up of its financial industry are the strong backing of HKSAR's financial industry. As the world's second largest economy, China's economy has maintained rapid growth, with broad market prospects and huge business opportunities. At the same time, accelerated internationalization of companies and increasing global capital allocation needs have laid a solid foundation for the development of Hong Kong's financial industry.
Hong Kong's functions as a global offshore yuan business hub, an international asset management center and risk management center, in addition to being a "Belt and Road" investment and financing platform will be enhanced. Hong Kong's role as a bridge for international capital to enter the Chinese mainland and domestic capital to the world has become more prominent.
In recent years, a number of leading technology companies from the mainland have gone public in Hong Kong, not only making Hong Kong a top bourse in the world in terms of IPO funding, but also changing the industry structure of the Hong Kong stock market. Since 2019, the proportion of market value of the technology industry in the Hong Kong stock market has increased from about 18.6 percent to about 30.6 percent. While the Hong Kong stock market is shedding its historical image of a gathering place for financial and real estate companies, it has also broadened the financing channels for mainland technology companies and improved the level of companies' international operations.
The opening-up of the mainland's capital market has brought opportunities for Hong Kong's financial industry. After the establishment of Shanghai-Hong Kong stock connect and Shenzhen-Hong Kong stock connect, Hong Kong's capital market has become the connecting belt of mainland capital market and international investors, attracting global capital to buy A-shares or Hong Kong shares, playing an irreplaceable role.
Hong Kong has strengthened its position as an offshore yuan hub. More than 70 percent of offshore yuan payment transactions are handled by Hong Kong, in addition to also being home of the widest range of offshore yuan investment products.
Hong Kong is also the world's largest international capital management center and international private wealth management center. The central government is actively exploring potential scope for a financial management mechanism in the Guangdong-Hong Kong-Macao Greater Bay Area. This will increase the channels for local residents in the Greater Bay Area to allocate assets in overseas markets, attract a large amount of funds to enter the Hong Kong asset management industry, and consolidate Hong Kong's status as an international asset management center.
The author is a professor at the Institute of Guangdong, Hong Kong and Macao Development Studies, Sun Yat-sen University.