China remains strong magnet to foreign investors amid external headwinds
BEIJING, Aug. 15 (Xinhua) - While skeptics of the Chinese economy are still obsessed with churning out gloomy opinions citing the country's slowing GDP growth, they have clearly lost sight of the increasing appeal of the world's second largest economy to global investors.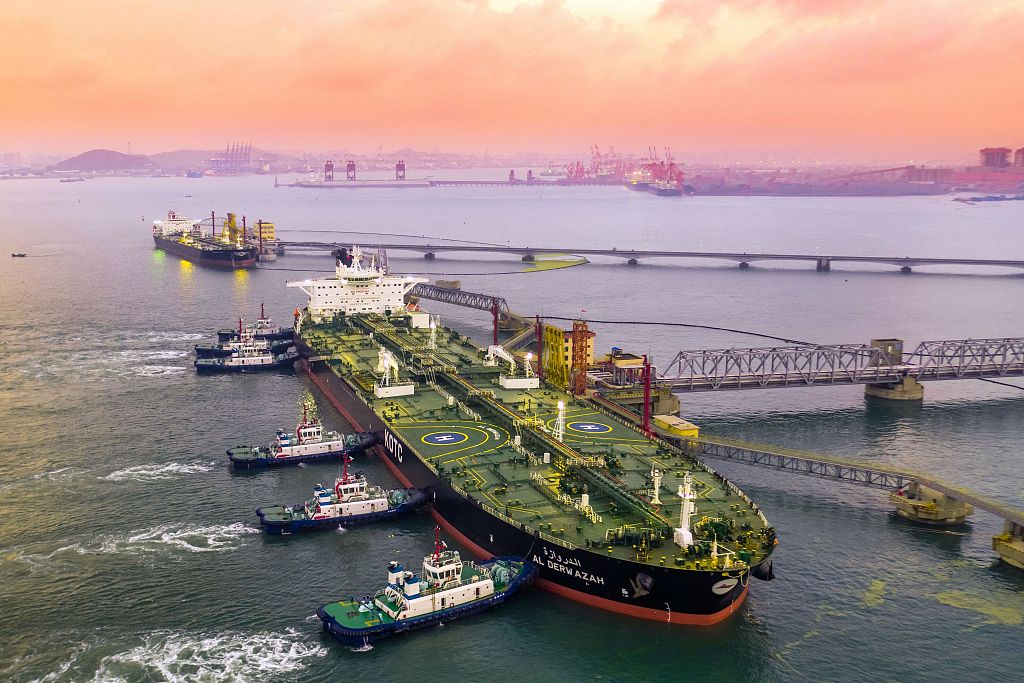 (File photo: VCG)
However, their deliberate short-sightedness doesn't change the fact that despite the slowing momentum of global trade growth, with global foreign direct investment (FDI) suffering from three consecutive years of decline as of 2018, China still continues to be a strong magnet to foreign investment and trade.
From January to July, FDI into the Chinese mainland expanded 7.3 percent year on year to 533.14 billion yuan (about 75.9 billion U.S. dollars), and FDI in July alone reached 54.82 billion yuan, up 8.7 percent year on year, according to China's Ministry of Commerce.
Over the past seven months, a total of 24,050 new foreign-funded enterprises have been established, with investment in high-tech industries accounting for 29.3 percent of the total FDI, up 43.1 percent year on year.
China's overall foreign trade has also maintained stable growth, expanding 3.9 percent year on year, and trade with countries participating in the Belt and Road Initiative reached 4.24 trillion yuan, up 9.7 percent year on year, according to the customs' H1 figures.
To maintain its role as a magnet to foreign investment, China has ramped up its efforts to open up wider to the world.
Earlier this year, China's national legislature passed the foreign investment law, aiming to offer stronger protection and a better business environment for overseas investors.
In June, China rolled out revised negative lists for foreign investment market access, allowing foreign investors to run majority-share-controlling or wholly owned businesses in more sectors.
At the G20 Osaka summit, China declared its latest pledge to open up its market, take the initiative to expand imports and improve its business environment for foreign enterprises.
And the efforts have paid off, with major foreign investors flocking to China for new economic opportunities.
In January, California-based electric carmaker Tesla Inc. broke ground on its Shanghai factory, which made it one of the first to set up wholly owned subsidiaries under China's new policy for foreign carmakers.
Over the first half of this year, US oil giant Exxon Mobil, German carmaker BMW and French corporation Schneider Electric have expanded their production capacity in China, with new projects, plants and production lines.
Challenged by trade protectionism and various uncertainties, the world's economy now comes to a crossroads. While global investors hesitate in their confusion, the Chinese economy offers them indispensable certainty and confidence with its positive outlook.