Nord Stream sabotage: Who wins, who loses?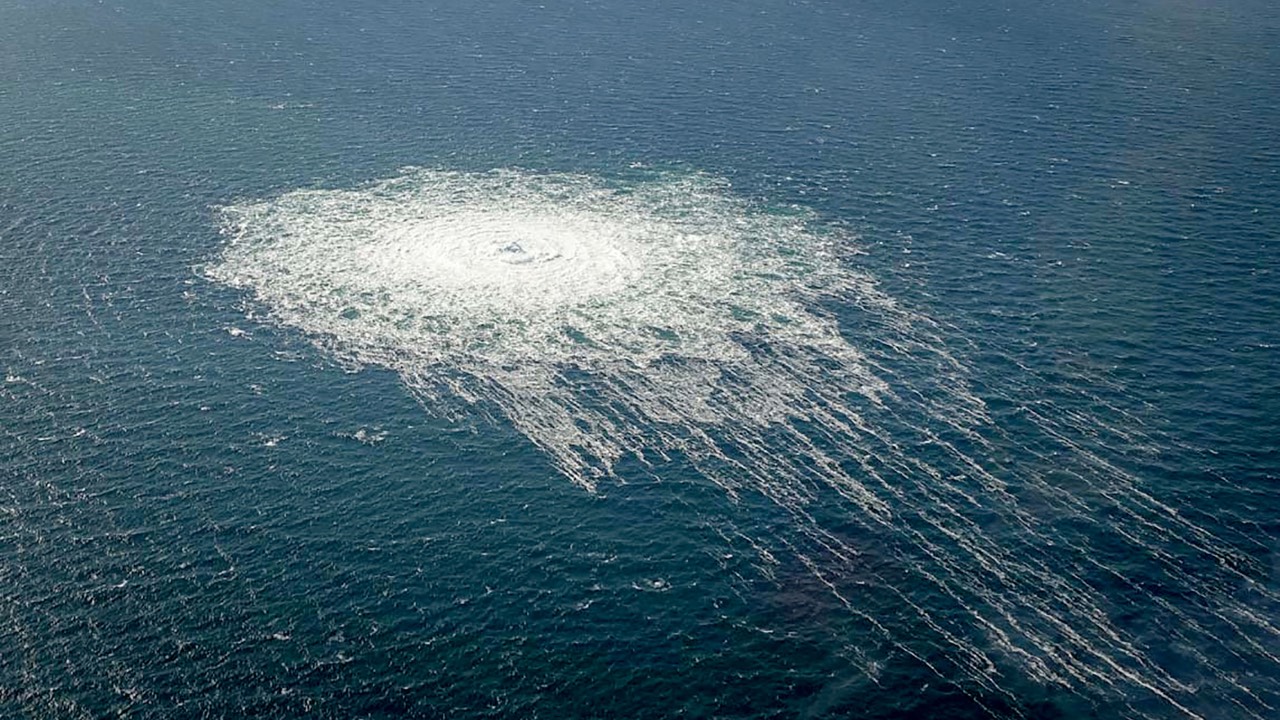 Editor's note: Nikola Mikovic is a freelance journalist based in Serbia. He covers mostly Russian, Ukrainian and Belarusian foreign policy issues and writes for multiple web magazines.

The era of cheap energy in Europe has come to an end. The gas war between the West and Russia has begun and many European countries must adapt to a new reality in which energy shortages could become the norm.
This winter, Europe will not obtain Russian natural gas through the Nord Stream 1 and Nord Stream 2 pipelines, connecting Russia and Germany via the Baltic Sea. On September 26, as a result of two powerful underwater explosions, the Russian-owned energy infrastructure in the Baltic Sea has been severely damaged. It remains highly uncertain when, and if at all, the two pipelines will be restored. German security authorities reportedly claim that the Nord Stream pipelines "will never be usable again." Indeed, Germany's economy, remains heavily dependent on Russian energy, is yet to feel consequences of what many describe as a deliberate "act of sabotage."
The world may never find out who was behind the Nord Stream blasts. The explosion occurred at a depth of about 80 meters, suggesting that the sabotage could not have been organized without participation of a state. But which country could benefit from the damaged Russian pipelines?
Ukraine has accused Russia of causing the leaks in Nord Stream pipelines in what it described as a "terrorist attack." Although the European and the American officials have so far withheld from blaming Russia directly, some Western media speculate that the Kremlin blew up its own infrastructure "in order to destabilize Europe." Such a narrative does not make any sense. There are many more efficient ways to cause an energy crisis in Europe than to destroy billions of dollars worth of pipelines. If Russia aimed to "destabilize Europe," all it needed to do was to halt gas supplies to the European Union.
To this day, Russia continues supplying Europe with natural gas through Ukrainian territory, although the volume is small. Nevertheless, Russian energy giant Gazprom could soon interrupt its remaining gas deliveries to Europe via Ukraine due to a legal dispute with Ukraine's state-owned gas company Naftogaz over transit fees. But even if that happens, the EU will still be get Russian gas via the Yamal-Europe pipeline passing through Belarus, as well as via the TurkStream pipeline.
Therefore, Russia, as a country whose budget remains dependent on gas exports to Europe, had scarce reasons to blow up its own infrastructure. Additionally, four days prior to the Nord Stream pipelines incident, the Russian Federal Security Service reportedly "prevented an attempt by the Ukrainian special services to commit a sabotage and terrorist act at the facility of the oil and gas complex that supplies energy to Turkey and Europe." Could it be that the Russian security services knew that there were plans to damage the country's pipelines?
A number of Western authors argue that Washington was behind the Nord Stream pipelines sabotage. If true, such an action has demonstrated Russian weakness. Even during the Cold War, the U.S. never dared to destroy the Soviet Union's critical infrastructure.
Hypothetically, the U.S. could benefit from the Nord Stream pipelines explosions, given that Germany and other European countries will have to purchase liquified natural gas (LNG) from American producers. Although the U.S. sent more LNG to Europe during the first six months of 2022 than it did in all 12 months of 2021, the pace of exports slowed in June after a fire shut down the Freeport LNG – an operator of one of the largest American export plants producing liquefied natural gas. The volume of LNG supplies from American producers to Europe has not been growing ever since. Therefore, if the Freeport LNG returns to operational in November, European countries can count on American gas this winter. Still, it is rather questionable if the volumes of the LNG from the U.S. could replace Russia as a major European gas supplier.
The current situation is also beneficial for LNG producers such as Qatar and the United Arab Emirates, although their ability to act as the perfect substitute for the EU's lost Russian gas supplies remains highly limited. Thus in the short term, Europe will pay the heaviest price of a gas war that will have a deep impact on the very future of the global energy trade.
Russia will seek to move its gas flows eastward. But it is a long-term process, just like the EU's ambitions to end their reliance on Russian energy. A transitional period will be very painful for both, Russia and Europe. "The old continent" will have to find a sustainable replacement for Russian energy, while Moscow will have to increase its export capacities in the east and find new markets, which could be very difficult given the sanctions that the West has imposed on Russia.
Indeed, Russia and Europe are entering a period of great uncertainty, and the Nord Stream pipelines blasts have marked the beginning of a new global energy reality.