Observer: Swift response, precise epidemic control measures pay off for Beijing
People's Daily app
1592896112000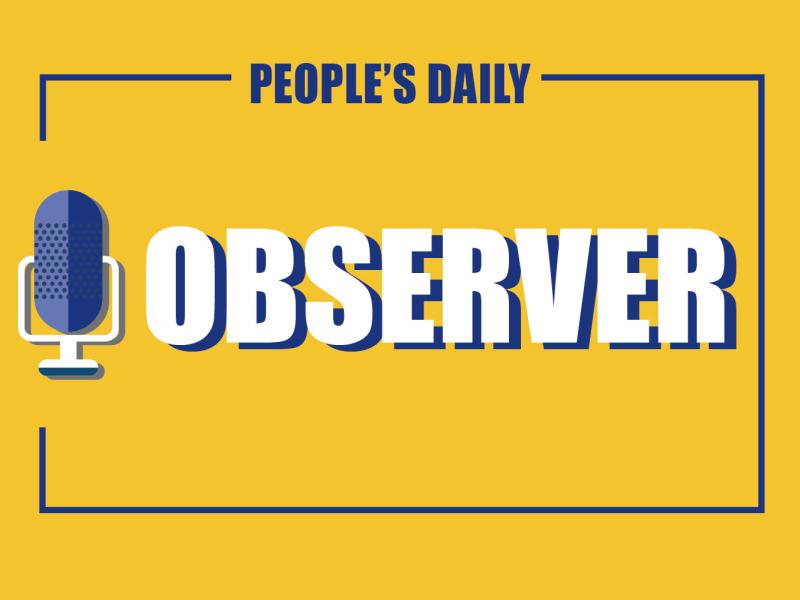 Beijing has seen a clear downward trend of daily increases of new COVID-19 cases, which shows its swift response and precise epidemic control measures are gradually paying off.
The precise control measures mean the capital has adopted a more targeted approach to tackling the resurgence of the coronavirus outbreak linked to the Xinfadi market cluster since June 11, mitigating its impact on residents' daily work and life.
This more targeted approach includes tracing people who went to the market within 14 days, conducting large scale of nucleic acid tests, hospitalizing all confirmed and suspected patients, restricting mobility especially for people in medium- and high-risk areas, and a region-specific, multilevel classification lockdown strategy.
In China, different risk levels mean varied restriction degrees. Non-residents and non-resident vehicles are not allowed to enter medium- and high-risk areas. High-risk neighborhoods are totally closed off and residents not allowed to leave.
Beijing now has categorized the risk levels in sub-districts and townships instead of classifying the COVID-19 risk based on districts. A sub-district is an urban administrative division one level lower than a district, and consists of several residential communities or neighborhoods. The city has over 300 sub-districts and townships, and as of 3 pm Monday, 39 of them were listed as medium-risk and four as high-risk.
This type of classification and a more specific lockdown strategy have reduced to a minimum the impact of epidemic containment on citizens' daily lives and the city's economic recovery.
Another noteworthy measure is that the capital strives to expand its COVID-19 testing capability to make sure anyone who should or needs be tested gets a nucleic acid test, and this cuts down on potential transmissions of the virus.
People working in the Xinfadi market, residents of nearby communities, and people who had a travel history to the market within 14 days have been identified and ordered to undergo nucleic acid tests.
Employees of catering businesses, grocery stores, wholesale markets, courier and food delivery services have also been prioritized for testing. Other residents who want to undergo tests can make an appointment, but are not encouraged to do so for reducing gatherings.
As of Saturday, the city has expanded its daily nucleic acid testing capacity from 100,000 to more than 230,000, and sampled a total 2.29 million people. This exactly shows the capital's strong health infrastructure and powerful mobilization and organization capability.
Thanks to the strategy of precise control measures, residents of Beijing can be reassured of both safety and normal life, and this targeted approach has set an impressive example of balancing virus control, resumption of work and normalization of daily life.