Countries must take action to tackle COVID-19's recession-induced hunger
People's Daily app
1588164775000
Editor's note: Marco V. Sánchez Cantillo is deputy-director of the Agricultural Development Economics Division of the Food and Agriculture Organization of the United Nations. The article reflects the author's opinions and not necessarily the views of People's Daily app.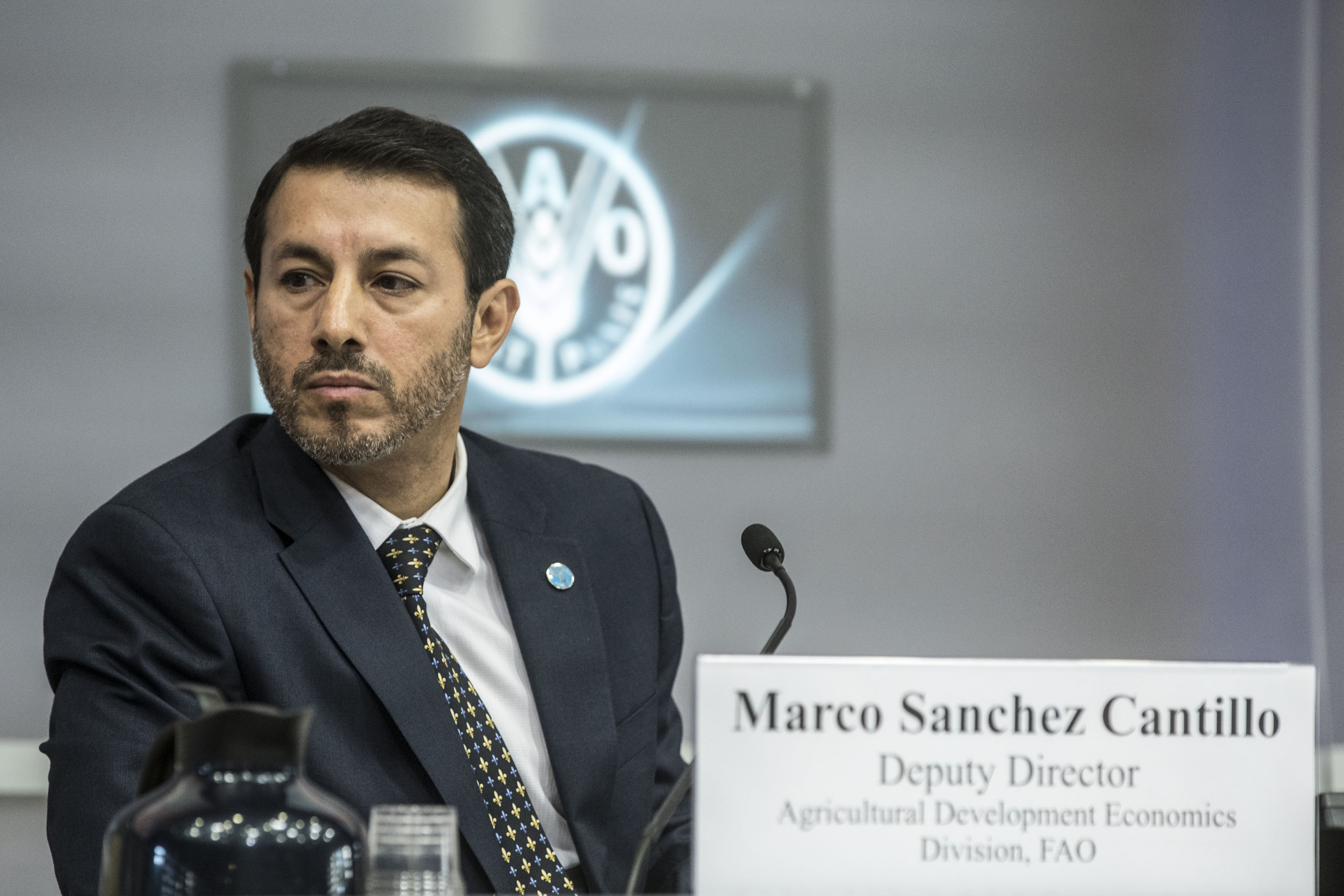 Marco V. Sánchez Cantillo (Photo provided to People's Daily)
Many uncertainties haunt the world's campaign to counter the COVID-19 pandemic, but one thing is now sure: Global economic activity will suffer greatly, with large-scale consequences for the incomes and welfare of all, but especially for the most vulnerable food-import-dependent countries.
Last year, the State of Food Security and Nutrition in the World, the Sustainable Development Goal 2 monitoring report that the Food and Agriculture Organization of the United Nations produces in collaboration with other UN partners, warned that economic slowdowns and downturns helped explain rising undernourishment levels in 65 of the 77 countries that recorded such rises between 2011 and 2017. The International Monetary Fund has just slashed its global gross domestic product forecast by a huge 6.3 percentage points, making FAO's analysis all the more relevant as part of a worldwide toolkit to prevent the health crisis from triggering starvation.
In January, the IMF anticipated global GDP would expand by 3.3 percent, but in April, when much of the world was shutting down to contain contagion, it issued a new forecast of minus 3.0 percent.
Analyzing food supply data since 1995, linked to FAO's statistical development of the prevalence of undernourishment (PoU) indicator, and correlating them to past local economic trends in countries that are net food importers, we find that millions of people are likely to join the ranks of the hungry as a result of the COVID-19-triggered recession. That number will vary according to the severity of GDP growth contractions, ranging from 14.4 million to 80.3 million depending on the scenario.
The actual outcome could be worse if current inequalities in access to food are worsened – something that absolutely should not be allowed to happen.
The world is not facing food shortages, which is why FAO has from the pandemic's outset advocated that all countries must do their best to keep food supply chains alive. With the new estimates emerging from a strictly economic analysis – based on food supply and availability and not other central pillars of food security - FAO is emphasizing that all countries must also foster measures to protect people's ability to access food that is locally, regionally and globally available.
Governments are rolling out unprecedented fiscal and monetary stimulus to conserve economic capital and support safety nets for the newly unemployed. Health is the first priority, but sufficient and healthy food is a central part of the health response to the pandemic. Inadequate action will also severely weaken vulnerable populations for years to come. This would make prospect of achieving the Sustainable Development Goals all the more difficult
So not only must efforts focus on keeping food supply chains alive, but it's imperative to focus on food accessibility for all. Governments have an opportunity to tackle this issue head on by targeting the required official stimulus packages to the poorest and undernourished.