Open, Cooperative and Responsible: China Sends Cordial Message to WEF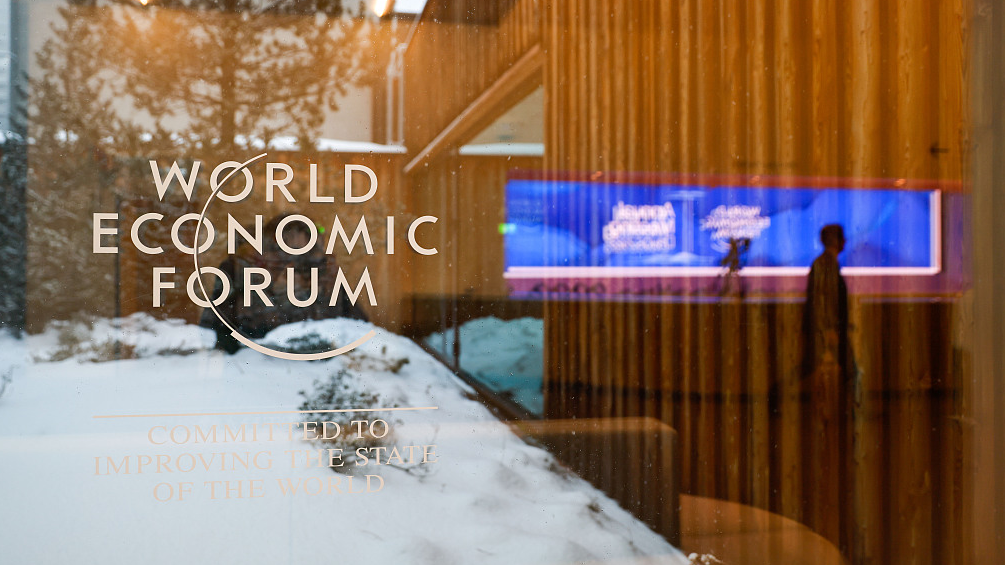 Editor's note: Zhao Zhirong is Dean and chair professor of School of Public Affairs, Zhejiang University.
China sent an open, cooperative, and responsible message to the 53rd World Economic Forum (WEF). Resuming its original in-person gathering for the first time since the COVID-19 pandemic began, the event brought more than 2,700 leaders from government, business and civil society to Davos, under the theme of 'Cooperation in a Fragmented World.'
Chinese Vice Premier Liu He addressed the Forum on Tuesday, announcing that China is returning to normal more quickly than expected after lifting its Zero-COVID policies last month. Liu projected a rosy economic picture for this year and outlined China's firm commitment to a market economy. He also called for strengthening of international collaboration, and said China remained committed to carbon neutrality and green development.
Liu's speech came against the backdrop of some concerning statistics involving slow economic growth in 2022 and a recent population decline. However, the Vice Premier conveyed an upbeat tone concerning the economy as China has "drawn up an ambitious blueprint for advancing Chinese modernization in the coming five years and beyond."
He declared that China would stick to establishing a socialist market economy as the focus of its reforms, stressing that the country would never return to a planned economy.
Liu sought to reassure his audience that China was still a good place to do business. "If we work hard enough," he said, "we are confident that growth will most likely return to its normal trend and the Chinese economy will make a significant improvement in 2023."
The official emphasized five lessons that China has learned from rapid growth in the past decade -- placing economic growth as a top priority, utilizing market mechanisms, opening up, governing by rule of law, and promoting innovation. He also conveyed China's determination to maintain overall financial stability and prevent systemic risks, and expressed support for the embattled real estate sector as a pillar of the Chinese economy.
Liu said that Chinese President Xi Jinping's "common prosperity" initiative is "definitely not to introduce equalitarianism nor welfarism." The main point of the strategy is to avoid polarization, Liu said, while a certain level of income and wealth disparity was inevitable.
Referencing the key theme of the Davos Forum, Liu said that the world needs to abandon its cold war mentality, and seek to strengthen international cooperation. He added that the world should endeavor to "build a community with a shared future for mankind, and join hands to respond to global challenges."
Liu repeatedly called on countries to improve diplomatic ties to "firmly safeguard world peace." He also emphasized the importance of maintaining an effective international economic order while strengthening international macro policy coordination and showing a concerted global response to climate change.
In response to questions from Dr. Klaus Schwab, the founder and executive chairman of the WEF, Liu also affirmed China's commitment to the twin goals of achieving peak carbon emissions before 2030 and carbon neutrality by 2060.
"Carbon neutrality is China's international obligation," he said. "This is also what China needs in driving internal growth. It is not something imposed on us, but something that we want to do."
Liu stressed that institutional arrangements -- such as green finance, public investment, taxation, and international collaboration -- are crucial to the achievement of carbon goals and the promotion of green development.
Amid the uncertainty in a world changed by the Russia-Ukraine conflict and alarming statistics regarding global prosperity, Liu's speech underscored cautious optimism at a time when it is most needed.
The World Economic Forum provides a podium for open dialogue and for countries to work together to "lay the groundwork" for a more sustainable and resilient world. The cordial message from China shows Beijing's dedication to continue opening up to the world and building "Cooperation in a Fragmented World."