Should we tolerate such violence in Hong Kong?
People's Daily app
1567269459000
It's not the first time that rioters made trouble in Hong Kong.
Some violent protesters set up barricades and set fires outside the Police Headquarters in Wan Chai in Hong Kong on Saturday. The fire lasted for half an hour until the police used water cannons.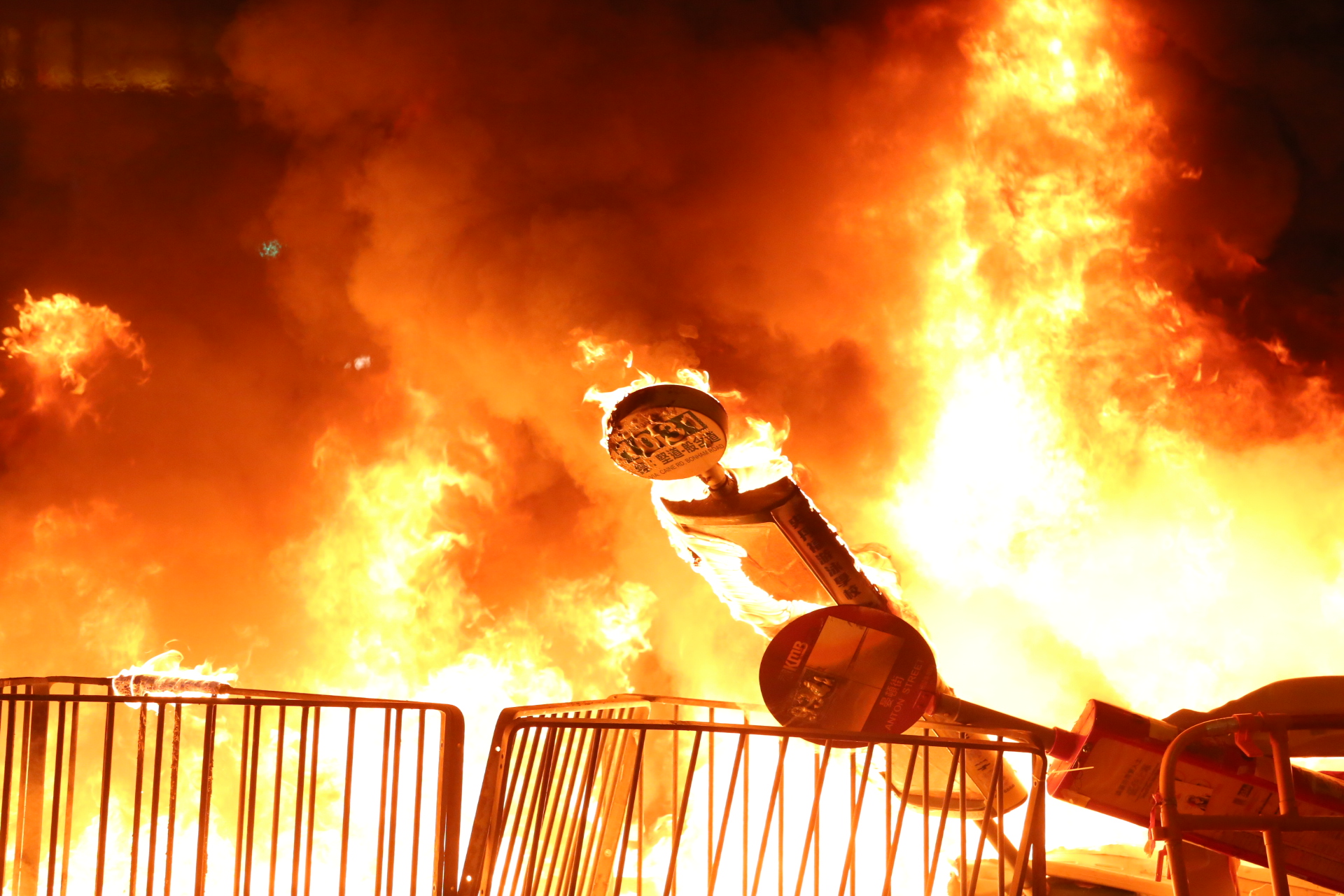 Protesters set fire at the Hennessy Road.
These abominable rioters ceaselessly exploited the restraint of the police and the kindness of citizens. They threw petrol bombs, vandalizing Hong Kong SAR government buildings and the Legislative Council (LegCo), and used sling shots to fire objects into the buildings. Illegal protesters climbed onto the sign of Ta Kung Pao, deliberately sabotaging it. Some activists turned a blind eye to the rule of law, affronting the dignity of the country and nation, wantonly trampling on the principle and bottom line of "one country, two systems".
The protests filled Hong Kong with violence, disgracing the "Pearl of the Orient". Who will pay the price if chaos continues in Hong Kong? Radical violence has left scars and injuries on Hong Kong's economy and people's livelihood. Despite strength in a few industries, economic data of the first half of 2019 declined across the board according to statistics from HKSAR. If we submit to the rioters, Hong Kong, our common home, will risk falling into an abyss.
Do not expect that the law will not punish numerous offenders. Do not think that you can get away with a mask. Justice has never been absent when the bottom line of the law is crossed.
The battle of safeguarding Hong Kong has reached a point of no retreat. We must unite as one in this situation. We call for more residents to recognize the real face of the rioters, stand up for the HKSAR government, the chief executive and the police, oppose violence and uphold the rule of law, so as to form a consensus and action to stop violence, end the chaos, restore order, and safeguard Hong Kong's peace.
(Compiled by Han Xiaomeng and Wang Xiangyu)