As Brazil shifts right, how will this affect BRICS cooperation?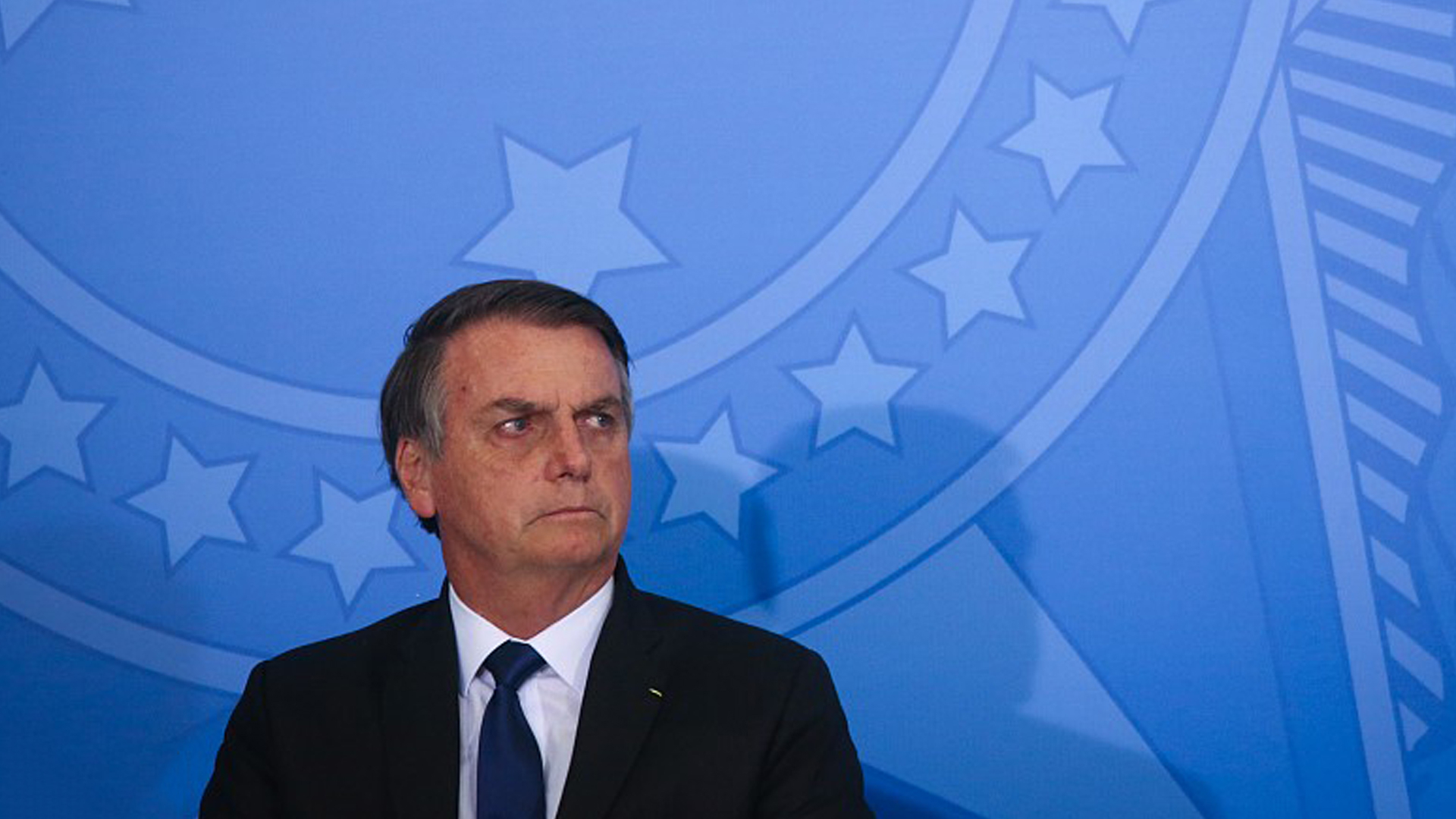 Brazil's President Jair Bolsonaro sits during a signing ceremony on easing gun laws in Brasilia, Brazil, May 7, 2019. (Photo: VCG)
The BRICS Foreign Ministers Meeting will be held in Rio de Janeiro Thursday and Friday. With the date approaching, Brazil, as the rotating presidency, is in the spotlight, as many wonder where this year's BRICS will head given the Latin American country's recent shift to the right.
Their concerns came after Brazil's far-right politician Jair Bolsonaro became Brazil's 38th president in January. As Brazil turns right, many are starting to be concerned about how Bolsonaro's pro-U.S. stance may affect Brazil's cooperation and relations with emerging economies, headed by BRICS.
BRICS still matters to Brazil
Bolsonaro dismissed the concerns by vowing to strengthen BRICS and signed a joint statement with other BRICS countries to enhance partnership, global governance and cooperation between members during the informal meeting of BRICS leaders on the sidelines of the G20 Osaka Summit in June.
He recognized BRICS as "the great emerging power," stressing that the grouping is crucial for the stability and prosperity of the global economy as well as in finding solutions to international conflicts.
As many question Bolsonaro's anti-multilateralism stance, arguing that Brazil's priority lies elsewhere, the president refuted the claim by reiterating his support for the multilateral trade system.
"We're thoroughly willing to keep contributing to the reform at the World Trade Organization and to build a balanced agenda for negotiations," said Bolsonaro, attributing the tension and instability in international trade to the rise of protectionism and disloyal economic practices.
International lawyer Fernando Tuburcio described the current Brazilian government as pragmatic in an interview with CGTN. He believed that Brazil will use the opportunity to expand trade relations with BRICS countries, China in particular, to correct Brazil's current deficit and help stimulate the domestic economy.
From an economic perspective, BRICS indeed matters to Brazil. The group, composed of the five major emerging economies – Brazil, Russia, India, China and South Africa – represents 44 percent of the world's population, 23 percent of the world's GDP and is expected to account for almost half of world economic growth by 2021, according to the IMF.
Regarding Brazil's trade cooperation with other BRICS members, 30.7 percent of Brazil's exports went to BRICS members in 2018, totaling 73.8 billion U.S. dollars, according to a statement released by Brazil's foreign ministry in March. Just over 23 percent of Brazil's imports came from the four countries in the same year. Brazil had a positive trade balance with a surplus of 30.7 billion U.S. dollars in trade, as the statement pointed out.
Experts believe that the great economic benefit from this trade makes the country's relations with the rest of BRICS important, especially with the country's disappointing economic performances in the past five years. Brazil GDP grew by 1.1 percent in 2018, according to the World Bank.
There's also optimism that Brazil will find new economic opportunities through cooperation with other BRICS countries in areas such as the digital economy.
Relations with China
This year marks the 45th anniversary of the establishment of diplomatic relations between China and Brazil. As China is Brazil's biggest trade partner and the world's second largest economy, bilateral relationship under Bolsonaro's administration is another important issue in world relations.
Peter Hakim, president emeritus of the Inter-American Dialogue suggested that though Bolsonaro has made a clear statement on trying to align with the U.S., he also needs to balance the enhanced Brazil-U.S. relationship so that it doesn't harm Brazil's relations with other BRICS countries.
As Brazil trades almost 50-60 percent more with China than with the U.S., Hakim believed that even if Brazil starts to turn right, a frozen relationship with China is unlikely.
His statement coincides with Bolsonaro's remarks on Saturday, which called for deepening relations with China. The Brazilian president clarified Brazil's stance on international trade, stressing that "Brazil is open to trading with the whole world."
Meanwhile, his chief of staff Onyx Lorenzoni highlighted their cooperation, saying that China's participation in large projects involving infrastructure construction "would be very welcome."
Brazil has also been open to cooperating with China under the Belt & Road Initiative (BRI). Brazilian Vice President Hamilton Mourao emphasized Brazil's support for its investment partnership projects with the BRI in a meeting with Chinese President Xi Jinping in May.
Tuburcio also suggested in the interview that China could be an important partner in Brazil's infrastructure construction and renewable energy industry under the BRI, adding that China will undoubtedly be the focus of the BRICS meeting held in November.
China, likewise, values its relations with Brazil. With the two being the largest developing countries in the Eastern and Western hemispheres, China sees huge potential in their relationship and views Brazil as a major power in the process of global multi-polarization, according to Xi.
In the upcoming BRICS Foreign Ministers Meeting, Chinese State Councilor and Foreign Minister Wang Yi is expected to meet his counterparts from the other member countries and hold the third China-Brazil Foreign Ministers' Comprehensive Strategic Dialogue with Brazilian Foreign Minister Ernesto Araujo, according to Xinhua.