Observer: True gold fears no fire in China-Philippines ties
People's Daily app
1599558097000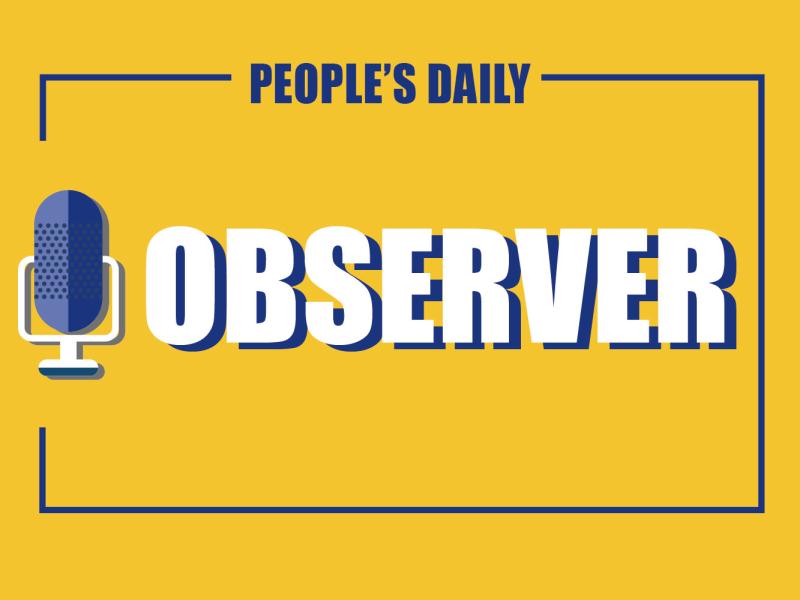 China and the Philippines, neighbors with a long-standing friendship, have always moved forward steadily for mutual benefit and progress despite their differences.

However, an instigator is never tired of creating trouble. The US, once again, imposed illegitimate sanctions recently on Chinese companies and citizens "responsible for or complicit in militarization of and illegal activities in the South China Sea."
As we all know, the South China Sea has been China's territory since ancient times. China has the right to safeguard its territorial sovereignty, not to say the legitimate and lawful right to domestic construction activities participated by its companies and people.
The development of China in all aspects, which the US is still unwilling to admit, seems to "threaten" its dominance of the world. Instead of fair cooperation or common development, the US prefers to play tricks in a dishonorable and unjust way to contain China. The sanction move grossly interferes in China's internal affairs and aims to drive a wedge between China and regional countries, using a poor excuse.
Fortunately, the trick fails to fool anyone. Philippine President Duterte clearly stated that the country will not follow the directive of the Americans because "we are a free and independent nation and we need investors from China."
"We are not a vassal state of any foreign power and we will pursue our national interest," Presidential Spokesperson Harry Roque also said, promising that all the projects involving Chinese companies that were banned in the US can continue in the Philippines.
It's grateful to see how the country charted its own national interests at the core even under such oppressive pressure. The pursuit of an independent foreign policy is in line with the fundamental interests of not only China and the Philippines, but also their peoples.
This June marked the 45th anniversary of the establishment of diplomatic ties between China and the Philippines. Under the guidance of both leaders, the two countries have achieved fruitful outcomes through pragmatic cooperation, such as the Belt and Road Initiative, based on mutual respect and benefit. The Philippines is China's core trading partner, and the main source of China's imports of bananas and coconuts, while the latter still remains its largest trading partner even in the epidemic.
True gold fears no fire. Any attempt to undermine cooperation between China and the Philippines will never succeed. China-Philippines relations are well founded to flourish into a new level on the strength of a traditional friendship.