No hesitation to stop riots in Hong Kong
People's Daily app
1567518330000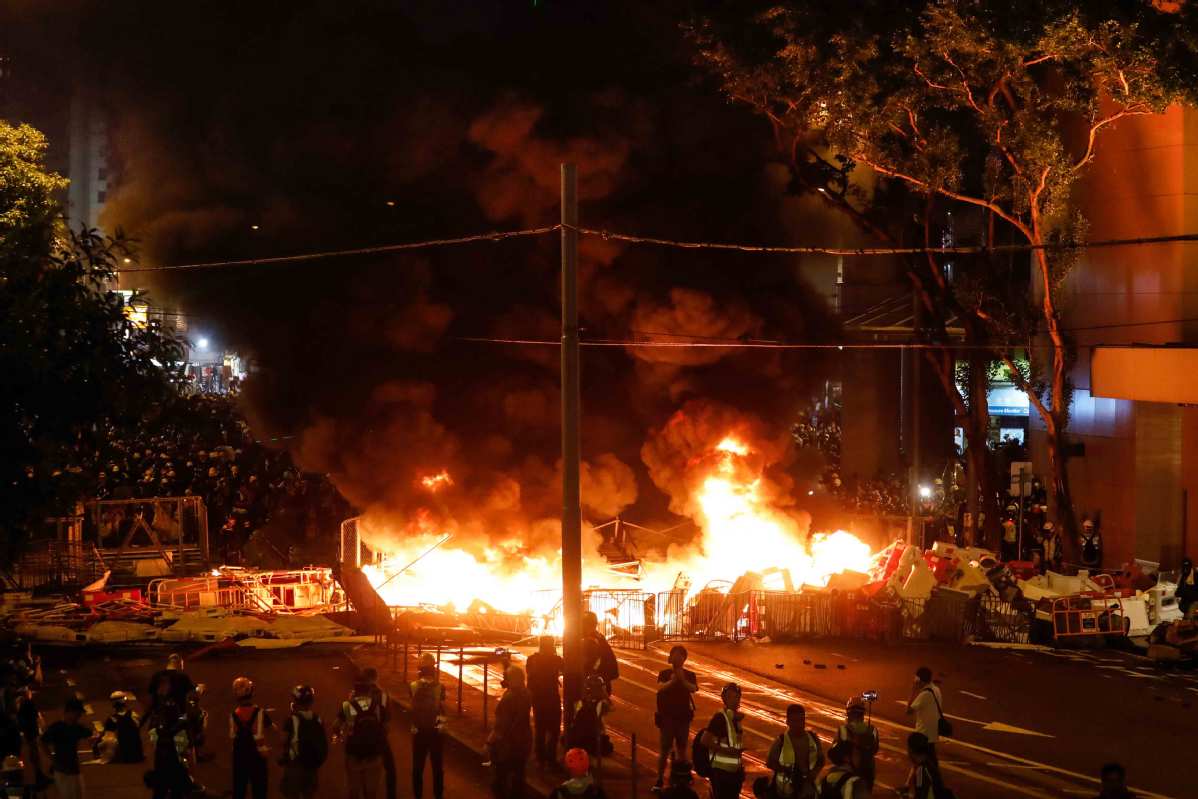 Rioters set fires near the Wan Chai police headquarters, Hong Kong, Aug 31, 2019. (Photo: chinadaily.com.cn)
Recently, a few rioters in Hong Kong maliciously hindered airport operations, ignoring court injunctions; they destroyed subway facilities, ignoring public safety; they set fires, blocked roads and threw petrol bombs; they intimidated, bullied and assaulted innocent passengers. Those rioters have intensified the situation and gone further on the road to violent crimes, which resemble acts of terrorism.

Rioters are frenzied and ridiculous, which once again proves that what they have done has nothing to do with the amendments. They aim at messing up Hong Kong and the SAR government, attempting to seize the right to govern. Their acts aim to kidnap all Hongkongers and drag them to extreme misery at all cost, even if it will bury the future of Hong Kong.
The top priority now is to stop the riots. There's no way to retreat in front of major issues of principles. There's no middle ground, hesitation or hovering to fight against violence, protect the rule of law, and guard security. Law enforcement is justice, and protection of law is righteousness. To show determination, all institutions with public authority and all people who truly love Hong Kong should stand up quickly and decisively with practical actions, saying no to all acts that will undermine Hong Kong's prosperity and stability and challenge the "one country, two systems" principle.
One more riotous day in Hong Kong, one more day for Hongkongers to suffer. The central government fully supports the chief executive and the HKSAR Government in using all necessary means to end the chaos in accordance with rule of law. The sooner it ends, the better Hong Kong will be, which is a consensus in Hong Kong society.
(Compiled by Bao Han)