Observer: Radical protesters gamble with HK's future
People's Daily app
1567389773000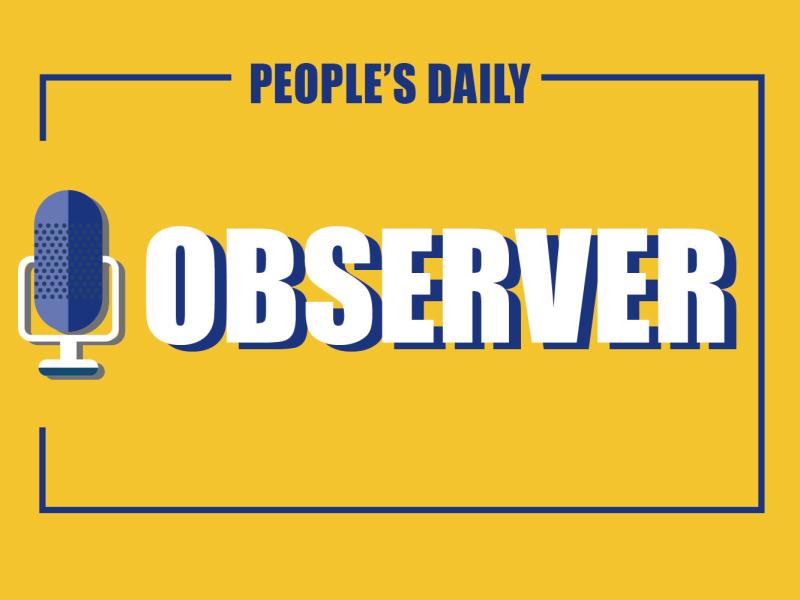 Protesters rallied at the Hong Kong International Airport Sunday afternoon, disrupting air traffic operations. Clad in black clothing, some radical protesters damaged firefighting equipment inside the Tung Chung railway station. This latest wave of destruction has seriously threatened public safety.
In an area adjacent to Tung Chung, rioters brought traffic to a standstill using barricades and burned a Chinese flag.
There were several times when the situation was obvious: what the radical protesters blocking are not the airport or subway, they're blocking Hong Kong's future. The rioters' goals are to create chaos throughout society, overthrow the HKSAR government, and challenge the central government's authority over the city.
Stern action is needed to regain control of the situation. The crisis has become a battle between civilization and barbarism, justice and evil.
The airport and MTR have secured a temporary court order injunction banning protests in public places. Therefore, the Sunday demonstrations are illegal, and those involved are in contempt of the court.
Furthermore, burning the Chinese flag has challenged the "one country, two systems" principle. Such behavior is a violation of both the Basic Law of the Hong Kong Special Administrative Region (HKSAR) and the National Flag Law of the People's Republic of China.
Those who are responsible for violating the laws must be held accountable, and their despicable acts must bear criminal liability.
This behavior has worsened while also becoming stronger. It is a shame for Hong Kong, and its entire society will pay for it.
On Weibo, one girl wrote about the sad experience of going to the airport on Sunday and said, "The metro arrived at Tung Chung station, but the station is closed. So, I had to carry my luggage and climb up the stairs; after I got out of the station, there were people everywhere wearing black; the road was blocked so there were no cars either. I dragged my luggage for four kilometers and it even started raining halfway. Along the way, some people blocked the road, and others kicked my luggage."
The radical protesters claimed they were defending a free Hong Kong. However, they are culprits who have torn Hong Kong's freedom to shreds.
Since June, the protests have helped illustrate that only when Hong Kong residents and Chinese mainlanders join together will we win the battle against violence and barbarism in the city.
However, patience is not limitless. The perpetrators will only lift the stone and smash their own feet. The violence aimed at destroying the "one country, two systems" principle will only stimulate solidarity and support among Hong Kong society.
Hong Kong residents will be inspired to support the HKSAR government and the police to stop the violence and restore order.
(Compiled by Ryan Yaoran Yu and Da Hang)