Observer: Virus can be defeated with vaccine, but racism cannot
People's Daily app
1616677127000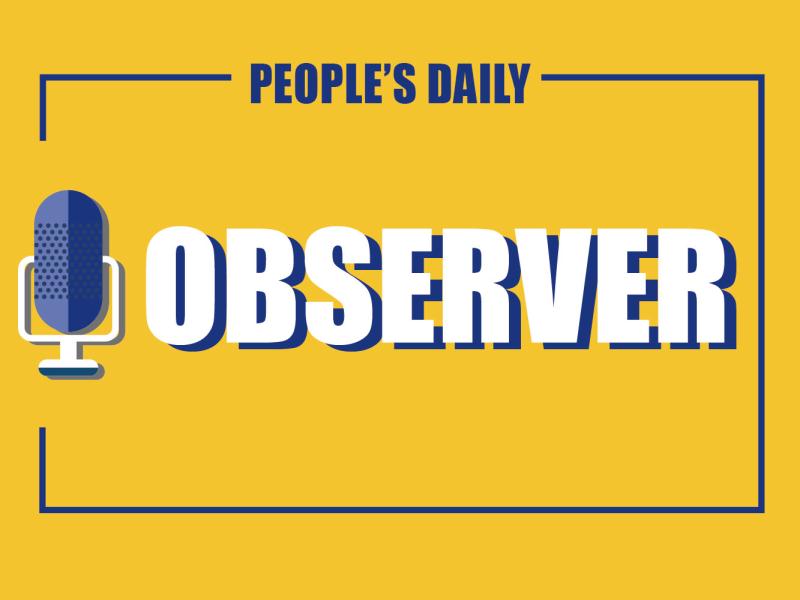 The recent tragedy of Atlanta spa shootings including six Asian women victims is reminiscent of my friend's recounting of his experience in Flushing, New York.
He was walking on the street, shouted from behind by two white men sitting in a car, whistling past him, screaming, "Chinese, go back to your country".
Fifty-eight years have passed since Martin Luther King delivered his speech, "I have a dream" to call for freedom and justice. Racism still exists in the U.S. and is exacerbated amid the COVID-19 outbreak. But this xenophobia and hatred towards Asians is nothing new.
The U.S. has a long history of anti-Asian American sentiment. In the 19th century, it was mainly against the Chinese immigrants, culminating with the Chinese Exclusion Act prohibiting all immigration of Chinese workers. In the 20th Century, Japanese immigrants were traumatized. The California Alien Land Law of 1913 was enacted to discourage "aliens", primarily Japanese immigrants, through permitting them to lease a land for only up to three years.
The Immigration Act of 1924 completely excluded immigrants from Asia. The discrimination against Asian Americans lasted for over a century and was not eased until the Immigration and Nationality Act of 1965 that the U.S. government abandoned the origins formula to promote immigration.
Discrimination never ends but only evolves as "a new face-lift from time to time", says Lok Siu from UC Berkeley's Asian American and Asian Diasporas Studies. Covid-19 is only a time to expose the anti-Asian racism and bring it to the forefront. Representing about 6% of the U.S. population, Asian Americans are always perceived to be model minority, successful, educated and problem-free, which actually is biased and misleading.
It obscures the socioeconomic diversity of Asian immigrants and ignores the immigrants in low-income jobs like manicure industry, beauty salons and groceries. The stereotyped image of Asian Americans carries feelings of envy and competition, pits Asian Americans against other ethnicities, leads to hatred and prejudice, and is aggravated especially in hard economic times.
The U.S. economy contracted 3.5% in 2020, the worst year for growth since 1946, as the Commerce Department reported in January 2021. The American racists blame the Asian Americans for the pandemic and unemployment, starting with former President Trump's words, "Chinese virus" and "kung flu".
Stop AAPI (Asian Americans and Pacific Islanders) Hate's report shows that, over the past year, 42.2% of Chinese Americans experienced hate, followed by 14.8% of Koreans, 8.5% of Vietnamese and 7.9% of Filipinos. According to the Pew Research Center, 31% of Asian adults say they have been subject to slurs or jokes since the pandemic, and 39% of U.S. adults say it is more likely to express racist or racially views towards Asian people than before the coronavirus outbreak.
Every May in Asian Pacific American Heritage Month, a series of classic books regarding Asian Americans, Ronald Takaki's Strangers from a Different Shore: A History of Asian Americans, Erika Lee's The Making of Asian America: A History, and Lisa See's On Gold Mountain, are always displayed on the shelves of Americans libraries, accentuating the significance of Asian American' roles in the making of America.
Viewing this accolade for Asian Americans, the public is easy to have the illusion that Asian Americans' condition had been ameliorated and racism was in the past. The reality is that racism was born with American history and hard to be eradicated.
The Atlanta spa shootings sparked a debate about whether the crime is a "hate crime" because the suspect denied his act was out of racial motive. A hate crime or not, it awakens the Asian Americans to unite and protest across the U.S. to have their voice heard: Asian Americans are not the virus. Racism is. Virus can be defeated with vaccines in the near future, but racism cannot.