China-CEEC cooperation dynamic practice of upholding multilateralism
People's Daily app
1612941067000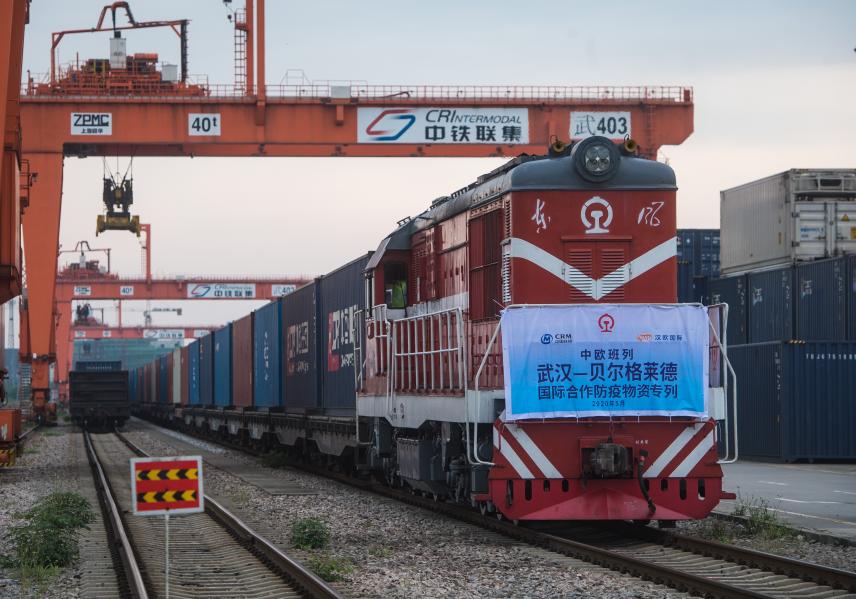 The cooperation mechanism between China and Central and Eastern European countries (CEECs) was born in 2012 against the backdrop of the European debt crisis.
Now the CEECs includes Albania, Bosnia and Herzegovina, Bulgaria, Croatia, the Czech Republic, Estonia, Hungary, Latvia, Lithuania, North Macedonia, Montenegro, Poland, Romania, Serbia, Slovakia, Slovenia and Greece.
Since the outbreak of the COVID-19 pandemic, China and CEE countries have set a new model of coordinating COVID response. In March last year, China held a medical experts conference with the 17 CEE countries via video link, and sent 36 medical expert groups to assist their pandemic fight.
At the same time, China has provided one million doses of vaccines to Serbia with only seven million people and there is ongoing cooperation between Hungary and Chinese vaccine companies. China also actively considers such cooperation with other CEE countries if there is a need.
At present, unilateralism and protectionism sentiment has risen and a Cold War mentality has resurfaced. But the cooperation between China and CEE countries fully implements multilateralism at critical moments.
Half a month ago, President Xi Jinping attended the World Economic Forum Virtual Event of the Davos Agenda and delivered a special address entitled "Let the Torch of Multilateralism Light up Humanity's Way Forward".
Xi pointed out that upholding multilateralism is the right way to get the world out of difficulties. It helps the international community regain confidence in multilateralism, and once again contributes China's wisdom and power to global governance and human development.
(He Dan, Assistant Research Fellow with Xi Jinping Thought on Diplomacy Studies Center)