STAR market marks a big step in China's internationalization drive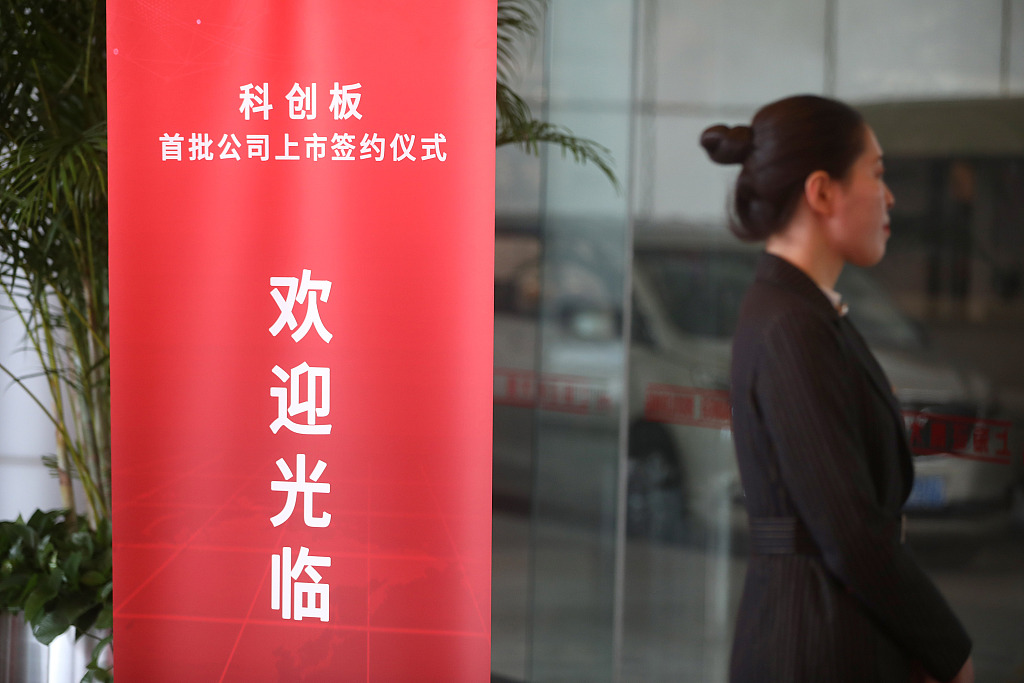 Photo: VCG
The Shanghai sci-tech innovation board, also called the STAR market, is slated to officially open on Monday. The first wave of 25 companies that will be traded all belong to technology sectors. Amid the fanfare of celebrating the birth of some more billionaires in China, let's go back to the time when Chinese President Xi Jinping proposed this idea in the first place during the China International Import Expo in Shanghai last year.
We already have several equity trading boards in operation for small and medium-sized companies, in addition to the gigantic A-share market on the Shanghai and Shenzhen stock exchanges. Why do we need one more?

The idea is pretty simple – to ease the capital-raising difficulties for small-cap technology companies and beef up the market environment for incentivizing corporate innovation. Think of it as China's Nasdaq that is particularly catering to the business of risky technology investments.

This sector typically has a huge appetite for capital, and investment could be risky and the market payoff may be quite long. Nevertheless, the country needs these investments to carry China's technological prowess to the next level. The STAR market then provides one venue for raising capital, as well as rewarding founders and venture capitalists who have put their own money and careers on the line.

Compared with China's A-share market stock exchanges, the STAR market has several noticeable differences. First, the listing requirements are substantially relaxed in terms of revenue and profitability level so as to facilitate easier access to capital. Second, the trading rules are also less restrictive so that larger price swings are probably expected. Third, the registration-based system provides a real exit possibility for those companies failing to deliver, whereas on the A-market, it is typically quite difficult to kick out a failing company. The overall idea is to make this market more dynamic, to hold those listed more accountable, and to reward the true winners more handsomely.
Among the 25 new stars, nine companies are in areas of new information, communication and computer industries. Eight companies are specialized equipment companies, particularly a few in the semiconductor businesses. Three companies are equipment or material vendors in the railway or subway transportation industries. The list reflects China's innovation drive from the core manufacturing perspective. For several decades, China has been the global manufacturing factory, cranking out assembled goods for international markets.

But manufacturing is not just about assembling things anymore, although many Chinese companies may well have started out that way. Over the years they are innovating, improving and upgrading in global value chains. Many interesting inventions and innovations propped out here and there, as corporate China expands its role in this network.

Many rewarding business opportunities are also emerging at the cutting edge of this innovation drive. With the help of venture capital funding and a lot of support at the local government level, more and more companies can be expected, akin to what has been happening in America's Silicon Valley.

John Gong is a research fellow at Charhar Institute and professor at the University of International Business and Economics. The article only reflects the author's opinion.