Why China's marriage registrations surge today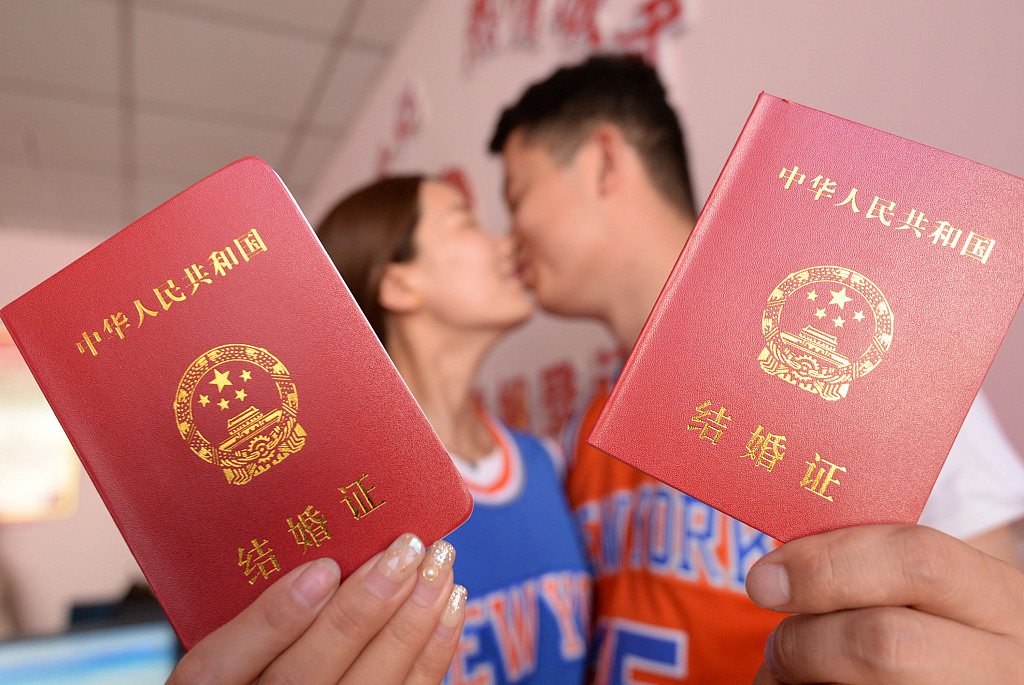 Marriage registration offices across China were much noisier than usual on May 20 – a big day for couples who want to officially tie the knot. Shortened to "520," which sounds similar to "I love you" in Chinese, May 20 is an unofficial Valentine's Day in China. (Photos: VCG)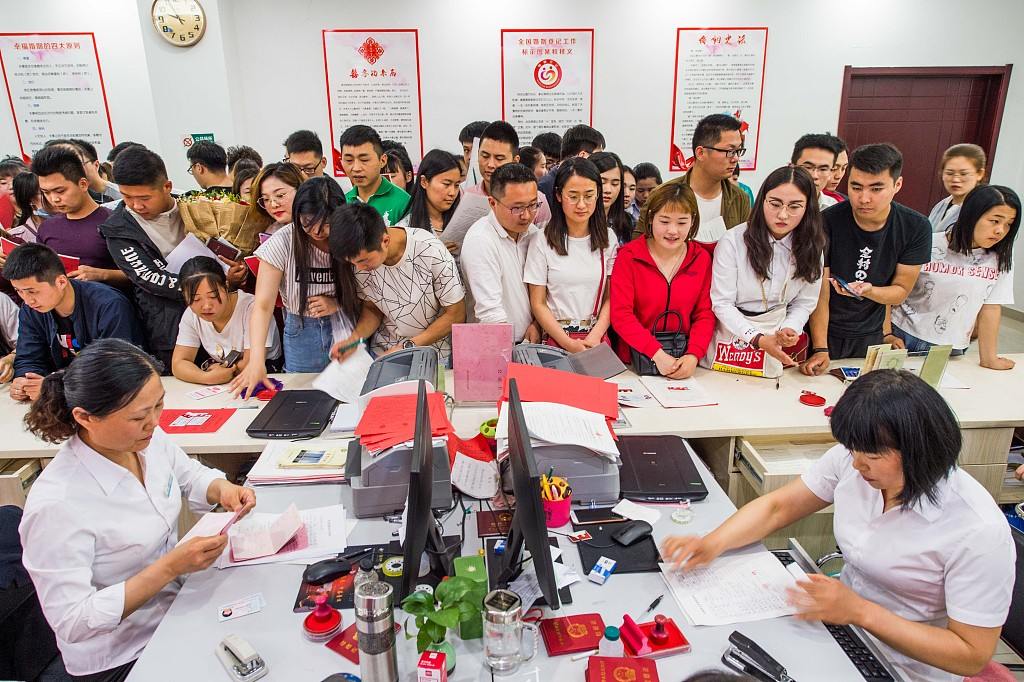 Future newlyweds queue to register at the Qingzhou Civil Affairs Bureau in Weifang, east China's Shandong Province, May 20, 2019.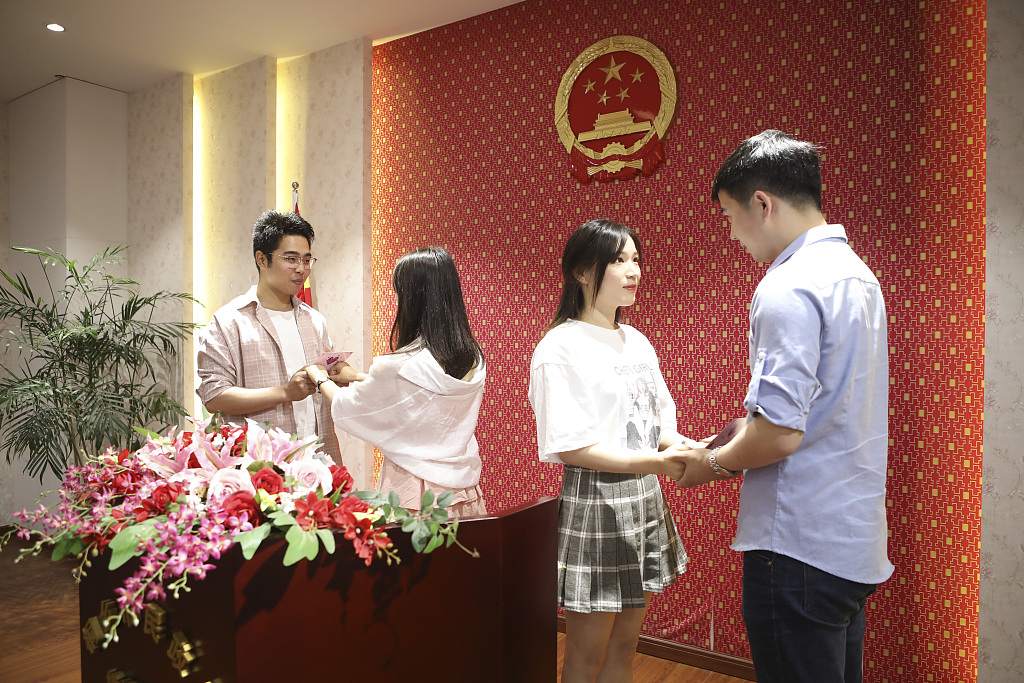 The festival was initially celebrated by young net users, but now more and more people are joining in, using the day as an opportunity to send gifts and words of endearment to loved ones.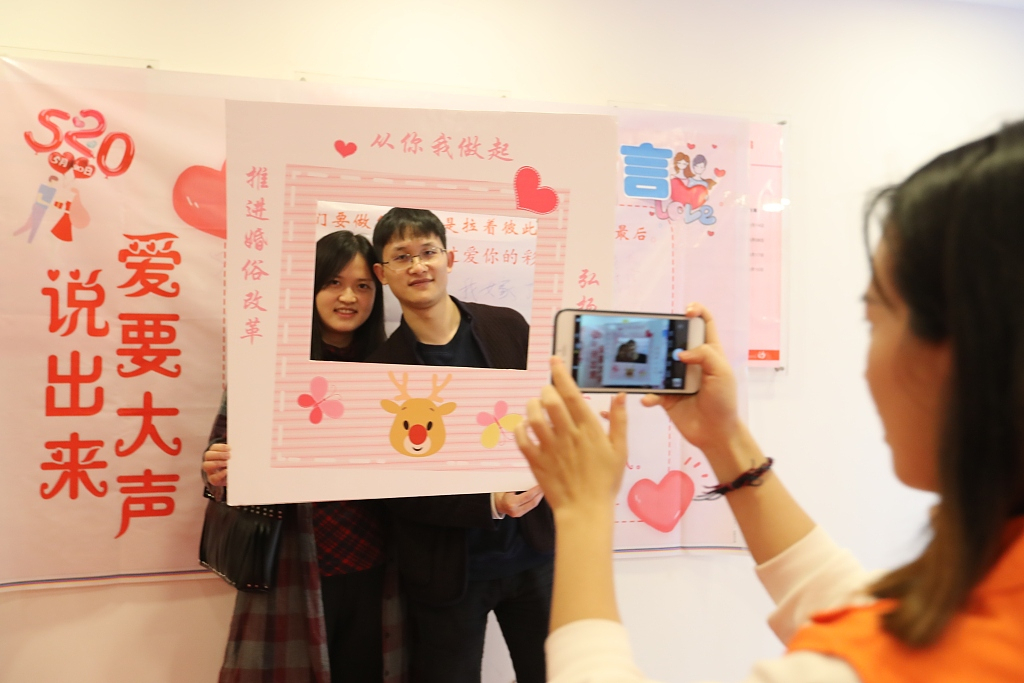 A couple poses for a photo after registering for marriage at the Shapingba District Civil Affairs Bureau in Chongqing, southwest China's Chongqing Municipality, May 20, 2019.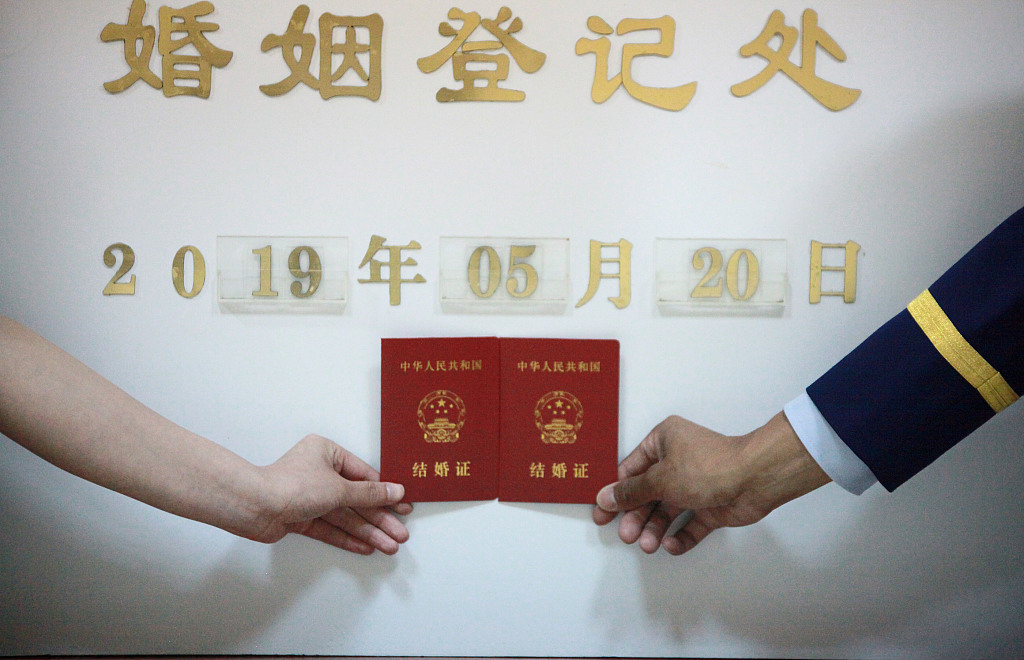 On May 20, hotels are usually booked up for wedding banquets, and many theme parks, restaurants, and other various sites become popular places for men to propose to their girlfriends.