We don't shiver any more
People's Daily app
1544592681000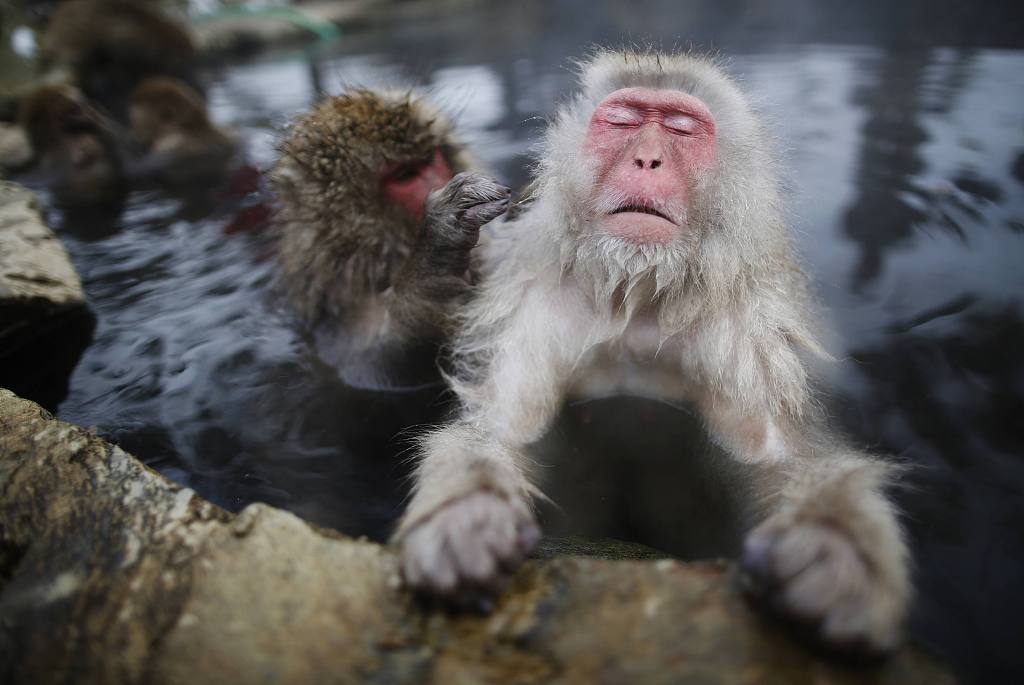 Japanese macaques, or Snow Monkeys, groom each other in a hot spring in the snow-covered valley near Yamanouchi, Central Japan, on January 20, 2014.(File photos: VCG)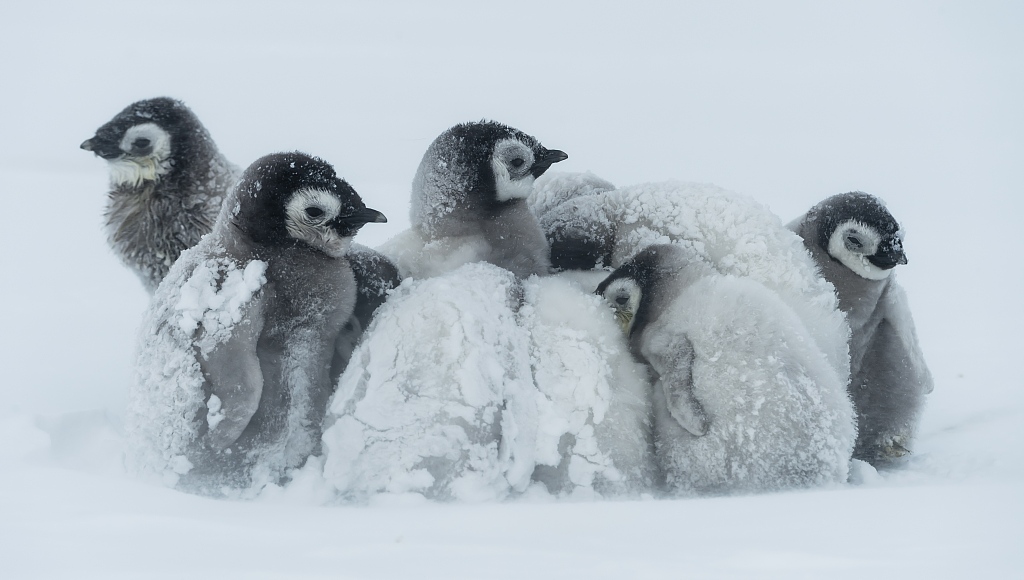 A group of penguin chicks huddle together for warmth during a heavy snowstorm. The fluffy grey chicks were part of a colony of around 300 Emperor Penguins and came together to keep warm in the below freezing temperatures.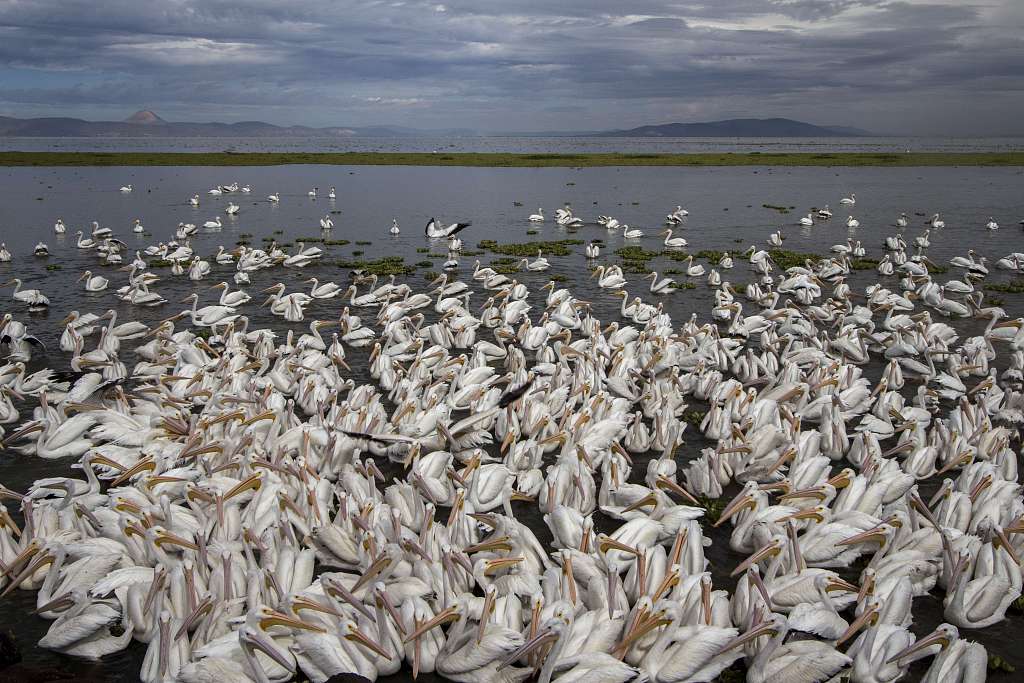 American white pelicans are seen in the waters of Lake Chapala in Cojumatlan de Regules, Michoacan, Mexico, on January 4, 2016. Thousands of white pelicans migrate from the United States and southern Canada to Mexico during the winter.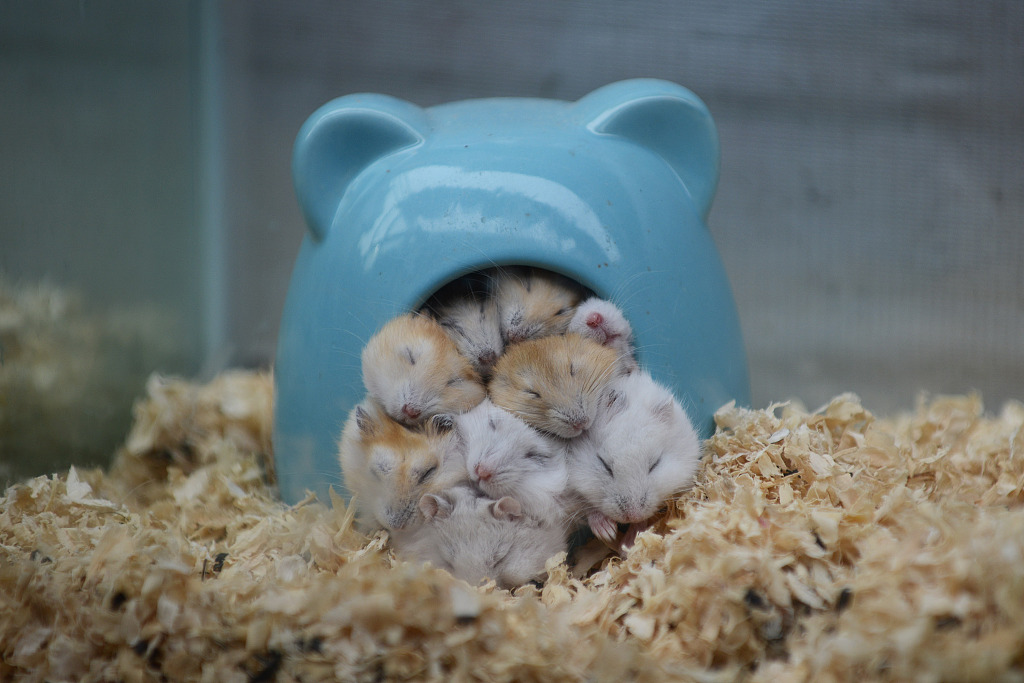 Nine hamsters crowd in their porcelain house to get away from low temperatures on January 12, 2015.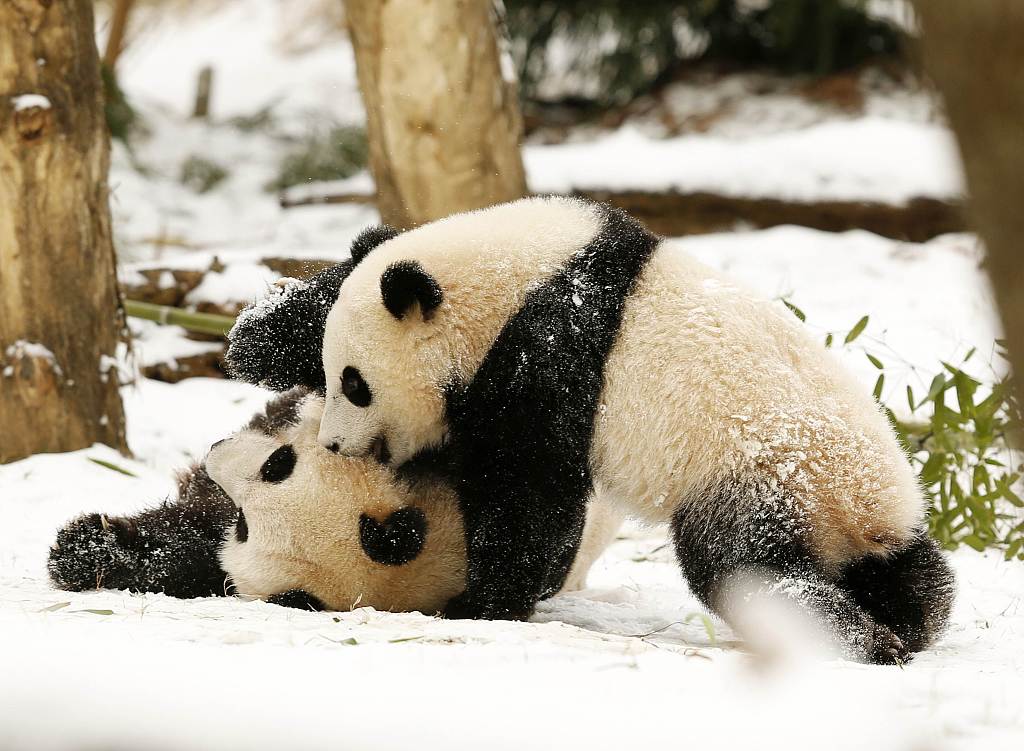 Giant Panda mom Mei Xiang (left) and her cub Bao Bao (right) wrestle in the snow at the Smithsonian National Zoo in Washington DC, USA, on January 27, 2015.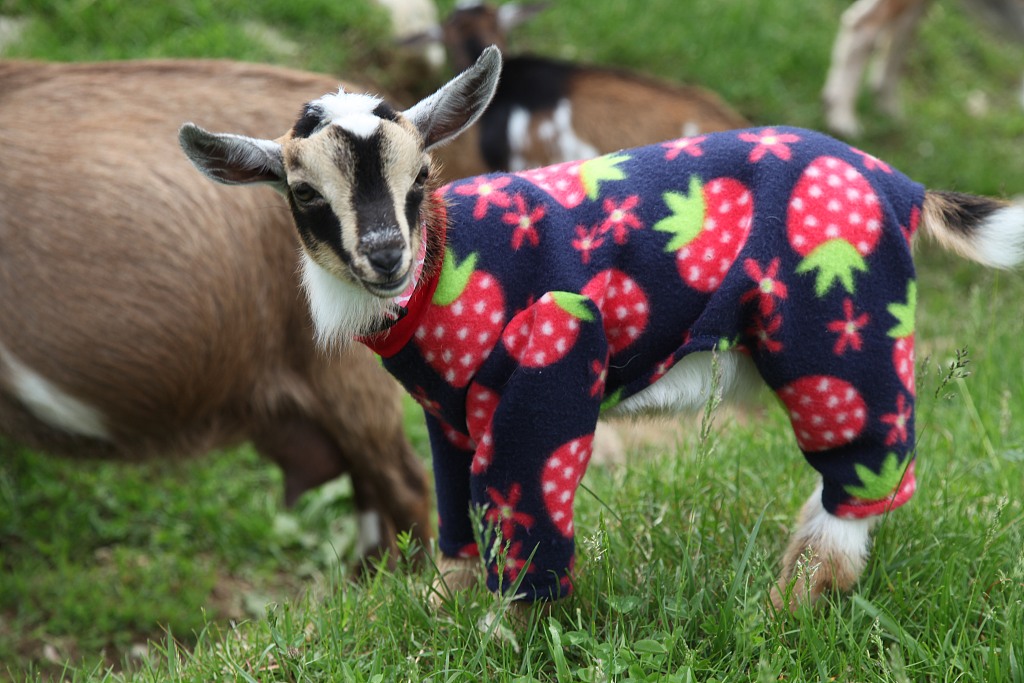 On a rainy day in spring, a cheese maker from the creamery Hope Hall decided to warm the baby goats up by popping them in pyjamas. By the looks of things, the little kids loved them!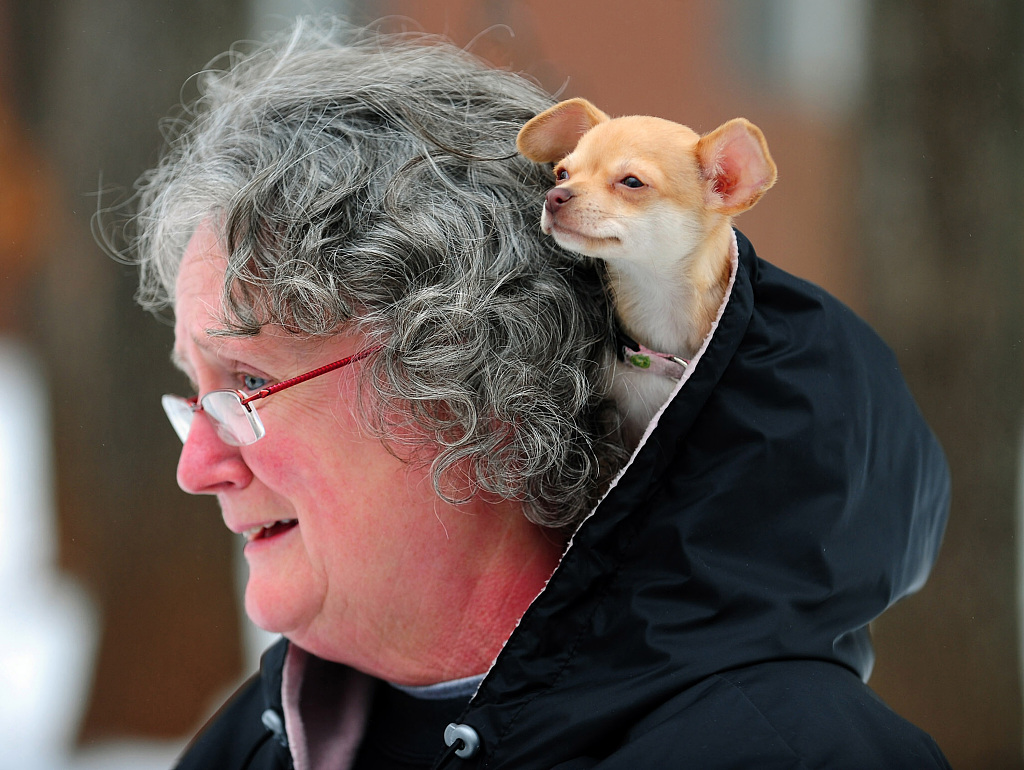 Jezzabelle, a 10-week-old Chihuahua puppy, keeps warm in the hood of Kathy Wiltshire as she enjoys a walk with her daughter and grandson on the Indian Trail in North Carolina, US.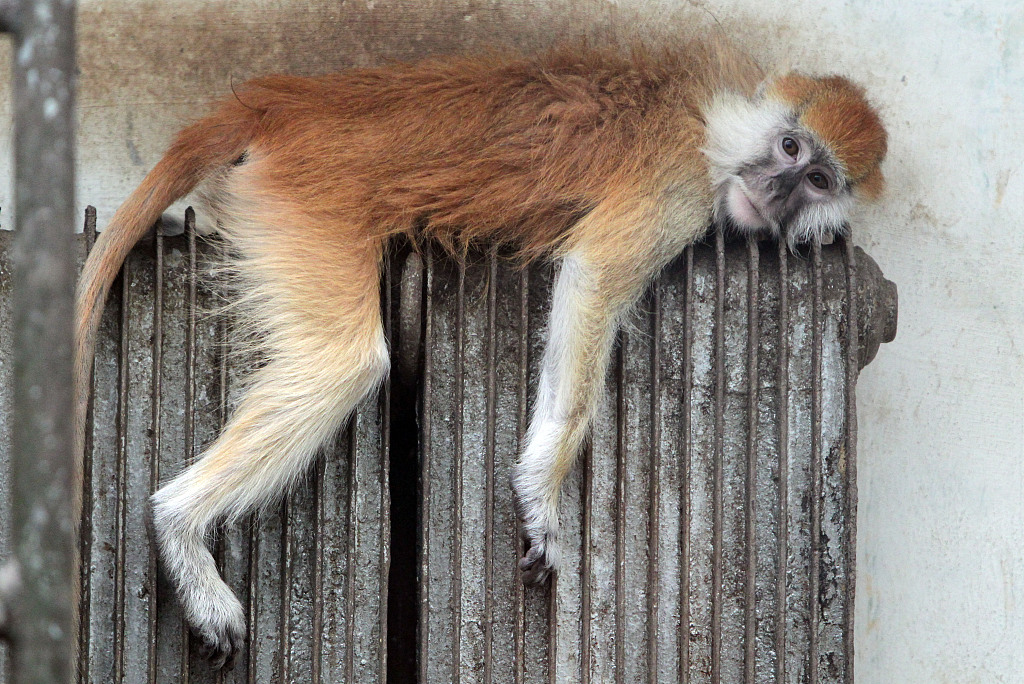 A patas monkey rests on a hot radiator, enjoying a cozy winter day.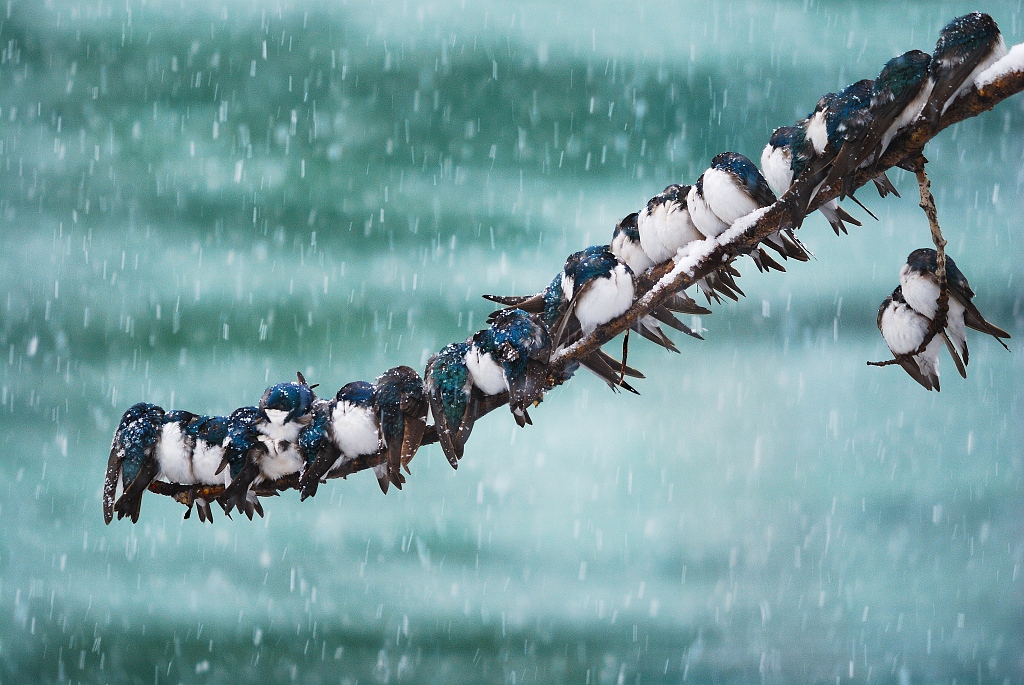 This photograph shows 24 swallows huddling together to survive harsh winter weather. The two dozen birds clamoured together on a single branch to conserve heat, and, as a result, every single bird survived. (Compiled by Qiao Wai)