Moments of the week (3/18-3/24/2019)
People's Daily app
1553389646000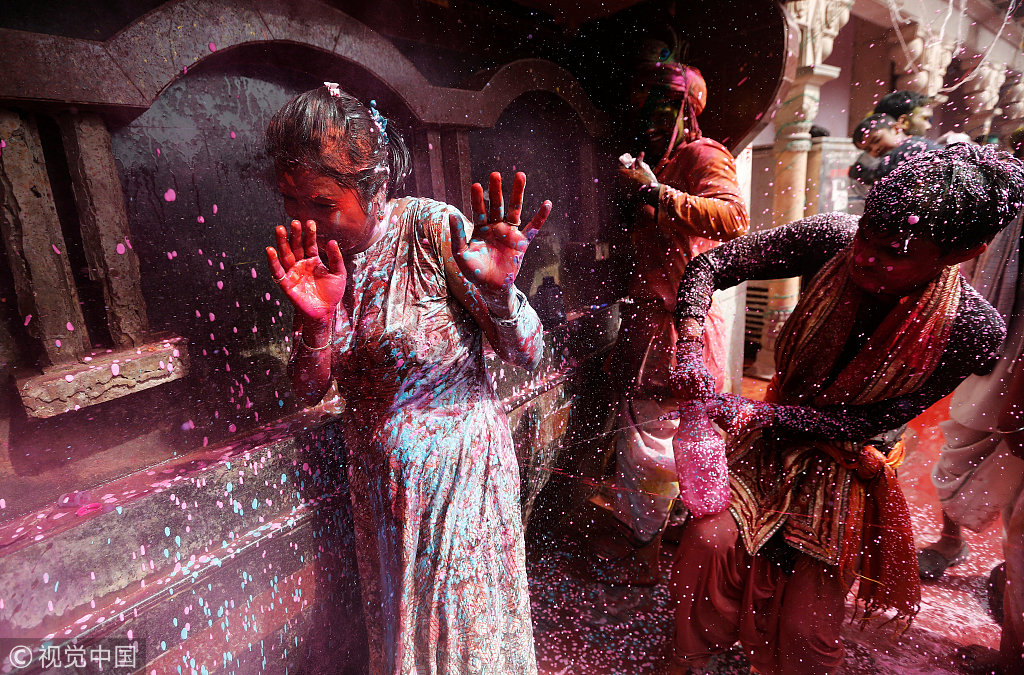 A boy sprays colored water on a girl during Holi, the festival of colors, at a temple in Uttar Pradesh state India on March 16. (Photos: VCG)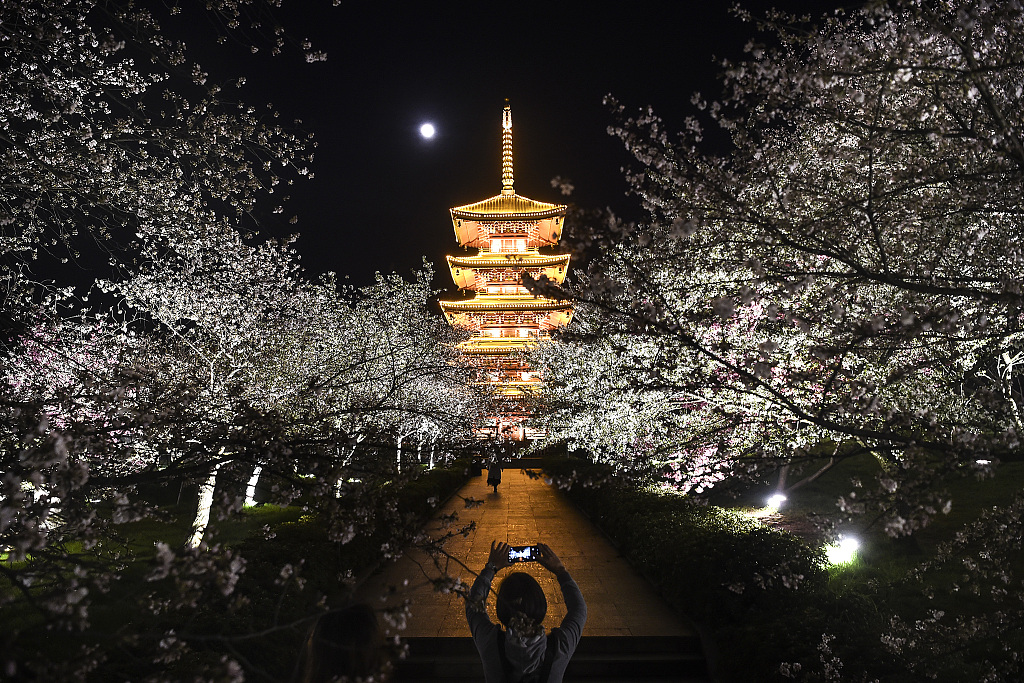 A visitor take pictures to night of cherry blossoms at Yingyuan park on March 20,2019 in Wuhan, Hubei province, China .Cherry blossoms in Wuhan are very famous in China and attract many tourists.
J-10 fighter jets of China's Bayi Aerobatic Team perform during the rehearsal for Pakistan National Day army parade in Islamabad, Pakistan, on March 18, 2019. (Photo: Xinhua)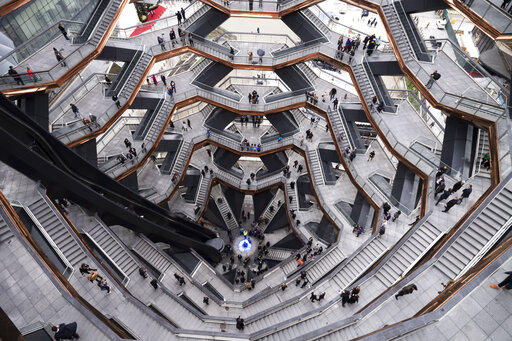 Visitors to "Vessel" climb staircases on its opening day at Hudson Yards on March 15, 2019 in New York City. When fully complete, the 28-acre site will include 16 towers of homes and offices, a hotel, a school, the highest outdoor observation deck in the Western Hemisphere, a performing arts center, Vessel and a shopping mall. (Photos: AP)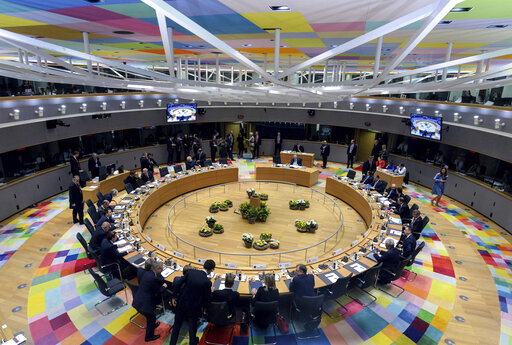 European Union leaders attend a round table meeting at an EU summit in Brussels, Thursday, March 21, 2019. British Prime Minister Theresa May persuaded European Union leaders to delay Brexit, just eight days before Britain was scheduled to leave the bloc.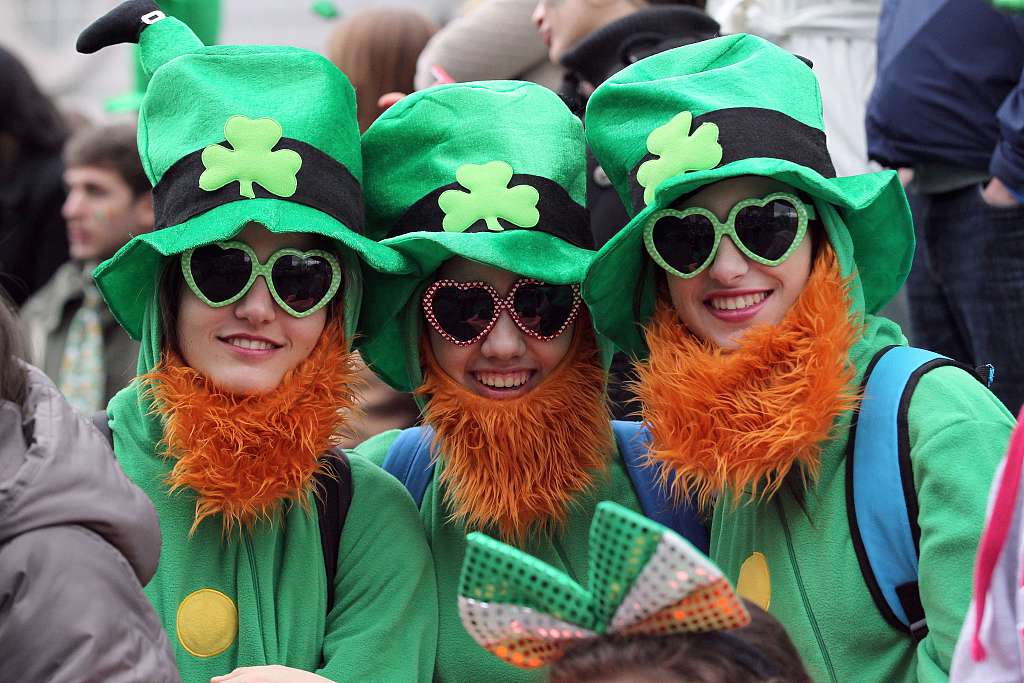 Spectators dressed as leprechauns attend St Patrick's Day parade in Dublin on March 17, 2019. More than 100 parades were held across Ireland to mark the feast day of the patron saint of Ireland, with up to 650,000 spectators expected to attend the parade in Dublin. (Photos: VCG)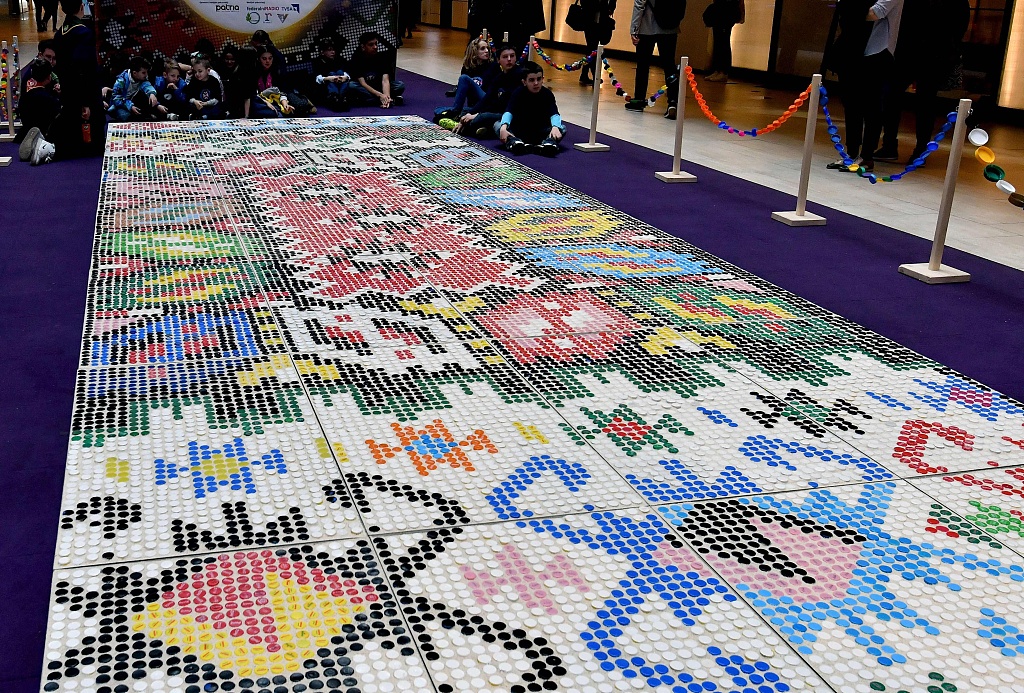 A "Bosnian qillim" carpet made of plastic bottle caps on display at the Sarajevo City Center Mall to mark International Recycling Day on March 18. It covers 30 square meters and was made using 25,000 caps.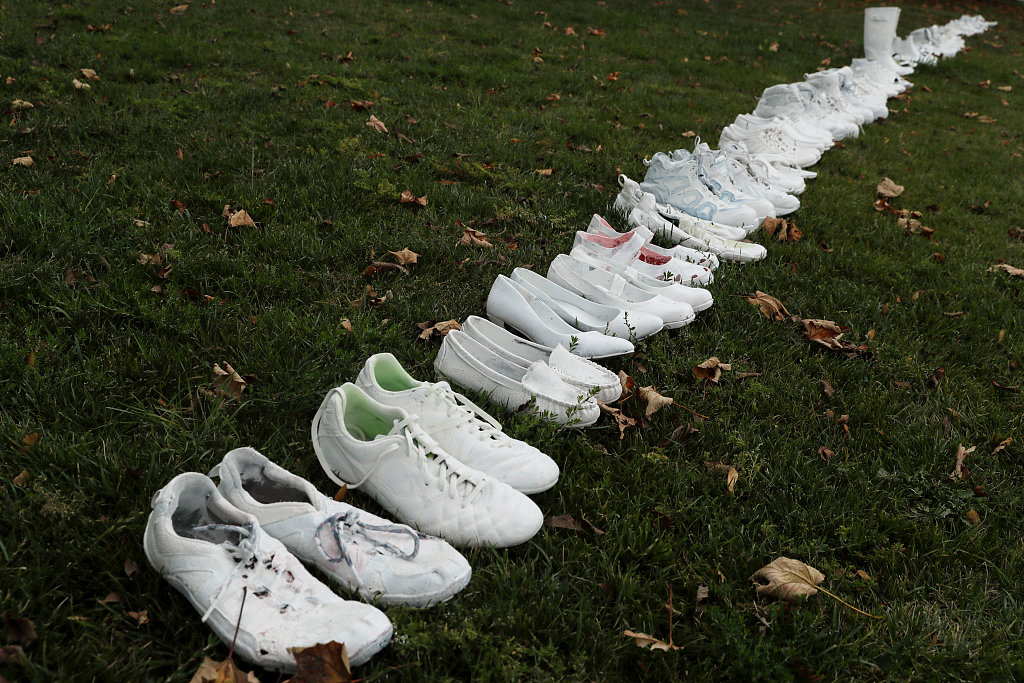 Fifty pairs of shoes painted white are laid out at All Souls Church in memory of the victims of the the Christchurch mosque shooting in New Zealand, on March 19, 2019.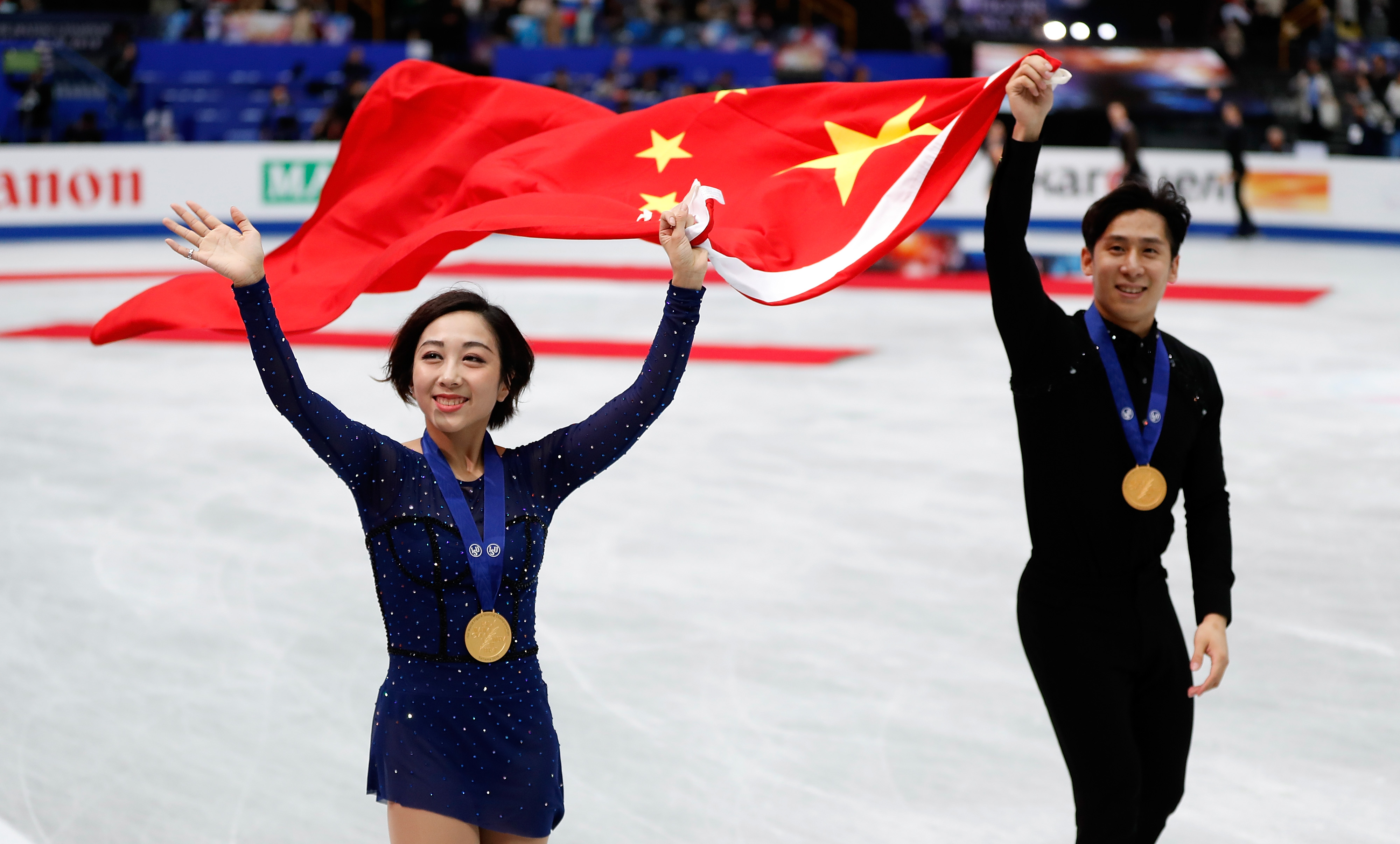 Gold medalists China's Sui Wenjing (L) and Han Cong react after the awards ceremony for pairs of 2019 ISU World Figure Skating Championships at Saitama Super Arena in Saitama, Japan, on March 21, 2019. (Photos: Xinhua)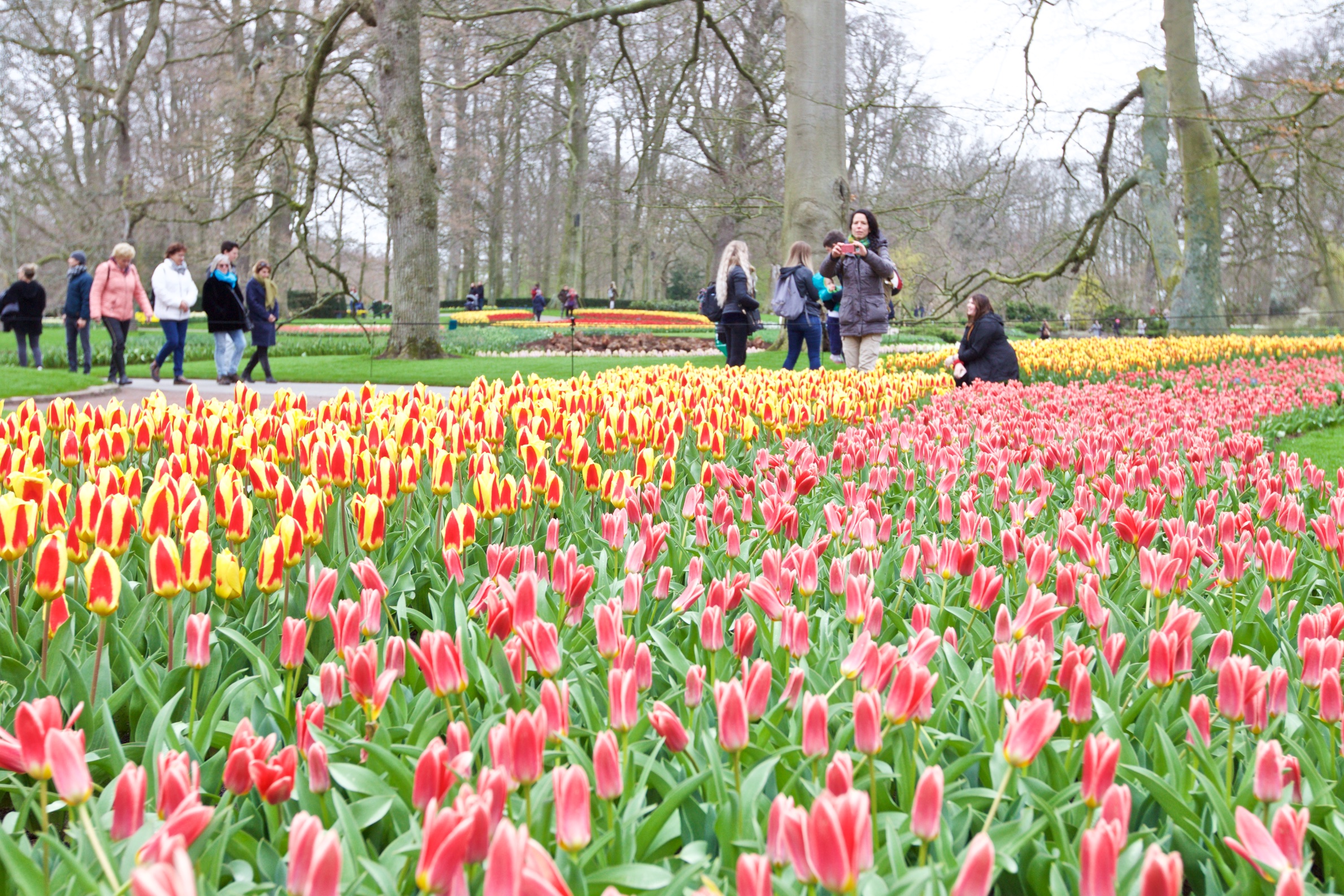 Blooming tulips in Keukenhof Park during the official opening in Lisse, the Netherlands. (Compiled by Yan Yiqiao)