US cities riven with protests
People's Daily
1591001917000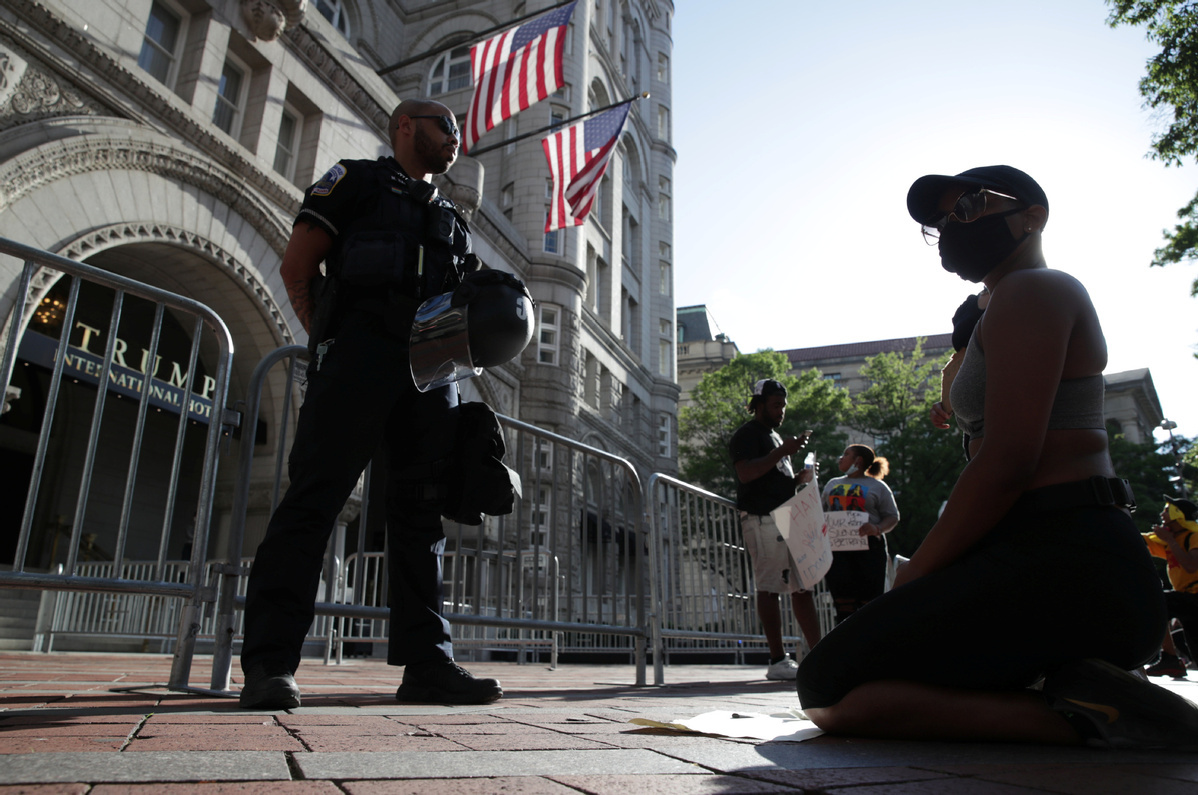 A protester kneels in front of law enforcement officers during a rally against the death in Minneapolis police custody of George Floyd, at the Trump Internaional Hotel in Washington, DC, US May 31, 2020. (Photo: Agencies)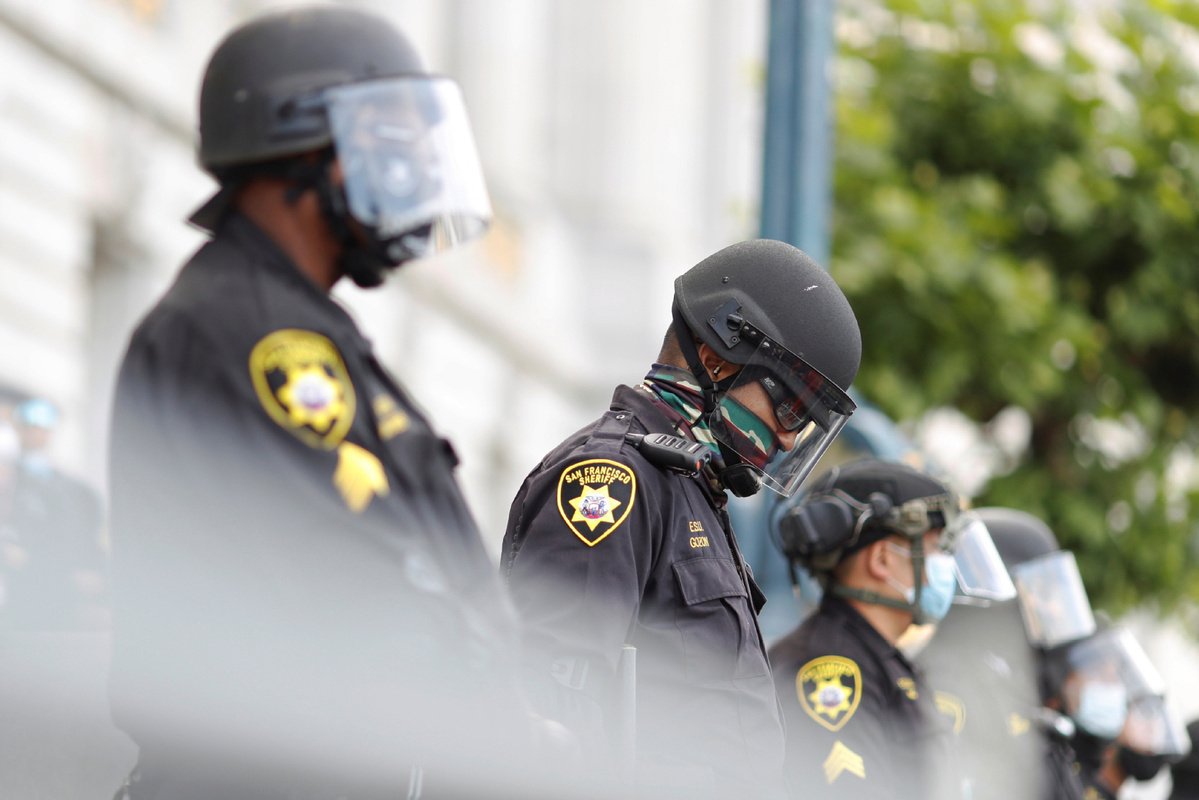 San Francisco Sheriff Deputies stand guard outside City Hall as protesters rally against the death in Minneapolis police custody of George Floyd, in San Francisco, California, U.S. May 31, 2020.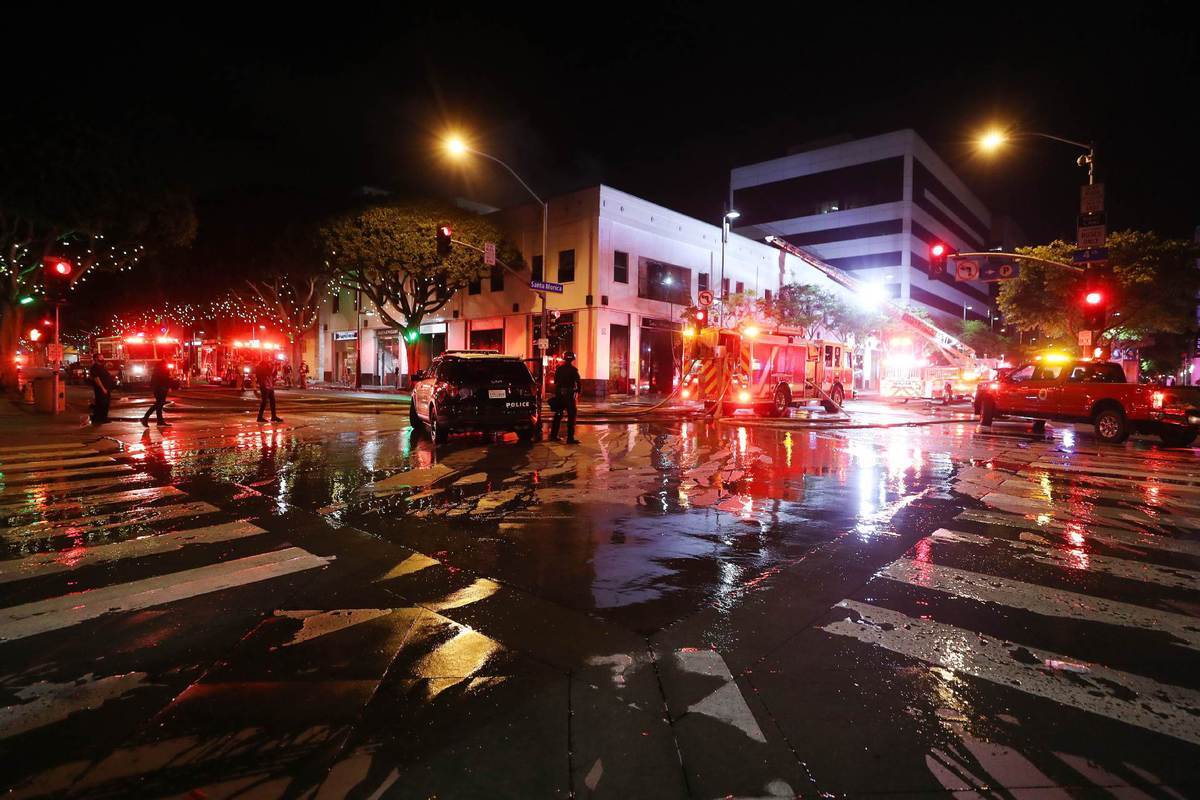 Firefighters work to extinguish a fire at a section of shops looted amid demonstrations in the aftermath of George Floyds death on May 31, 2020 in Santa Monica, California.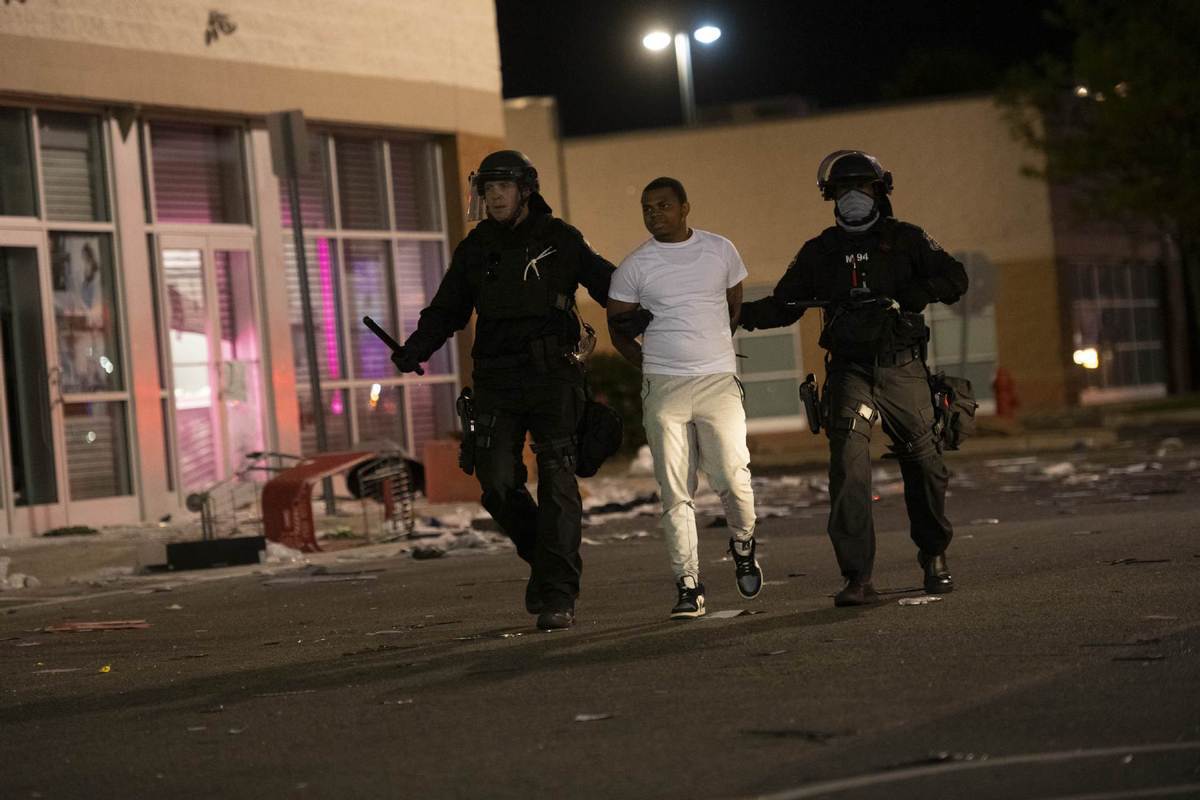 Police arrest a man outside a store during widespread unrest following the death of George Floyd on May 31, 2020 in Philadelphia, Pennsylvania.