Boundless devotion to mural cause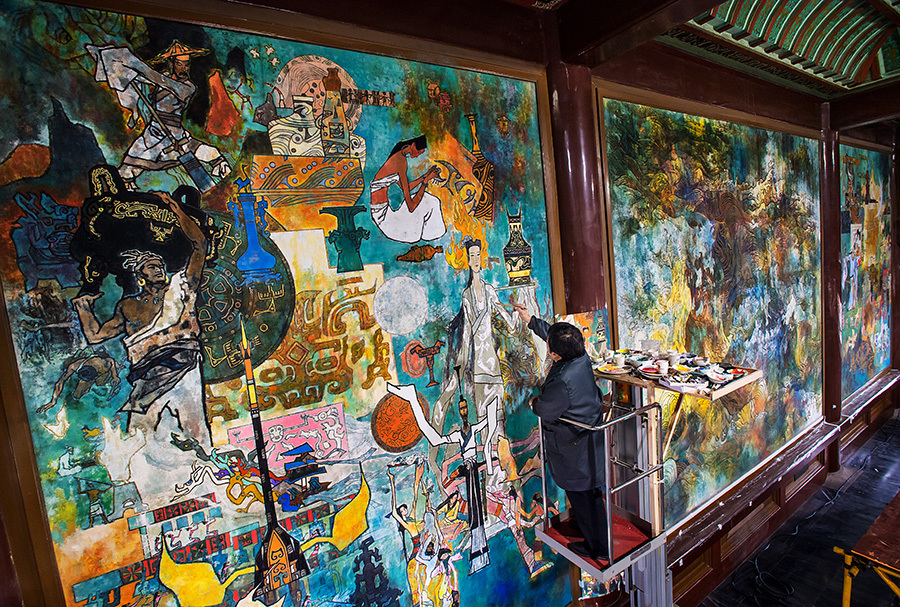 Lou Jiaben works on the mural "Boundless River Flowing to the Sky's End" to restore the masterpiece's rich colors. (Photos: China Daily)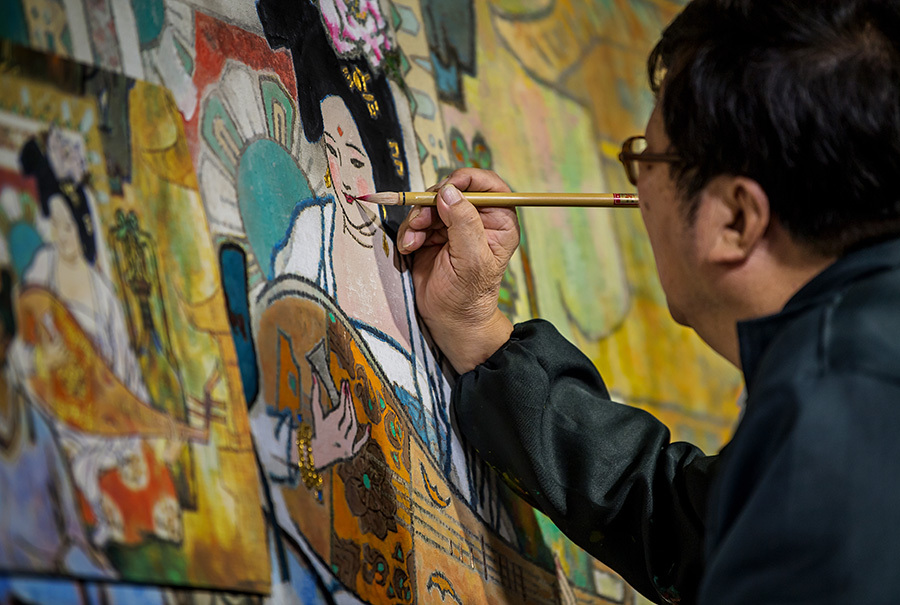 Lou delicately applies red paint to the lips of a court lady playing a pipa, a four-stringed musical instrument.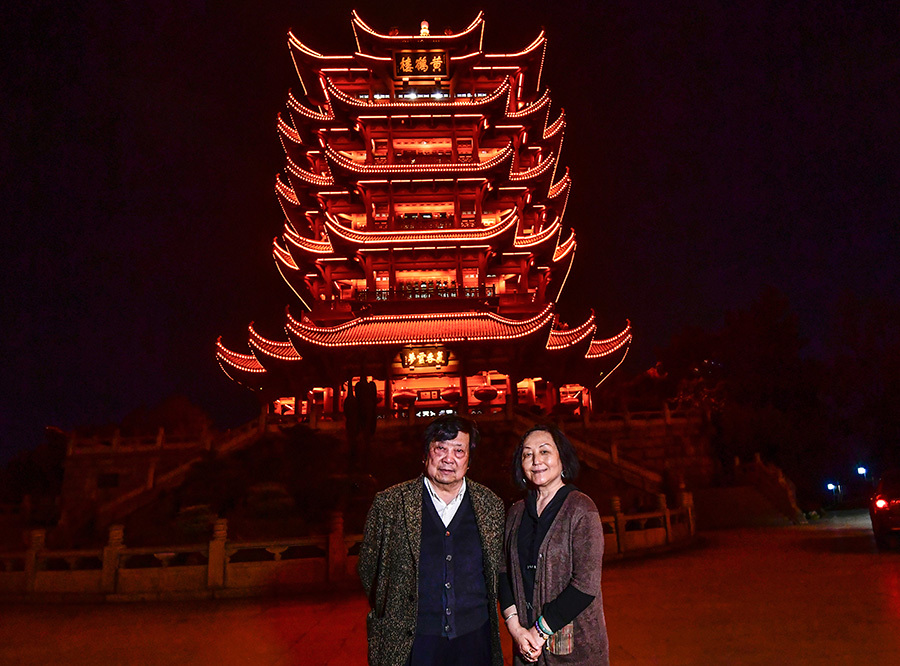 Lou and his wife pose for a photo in front of the Yellow Crane Tower.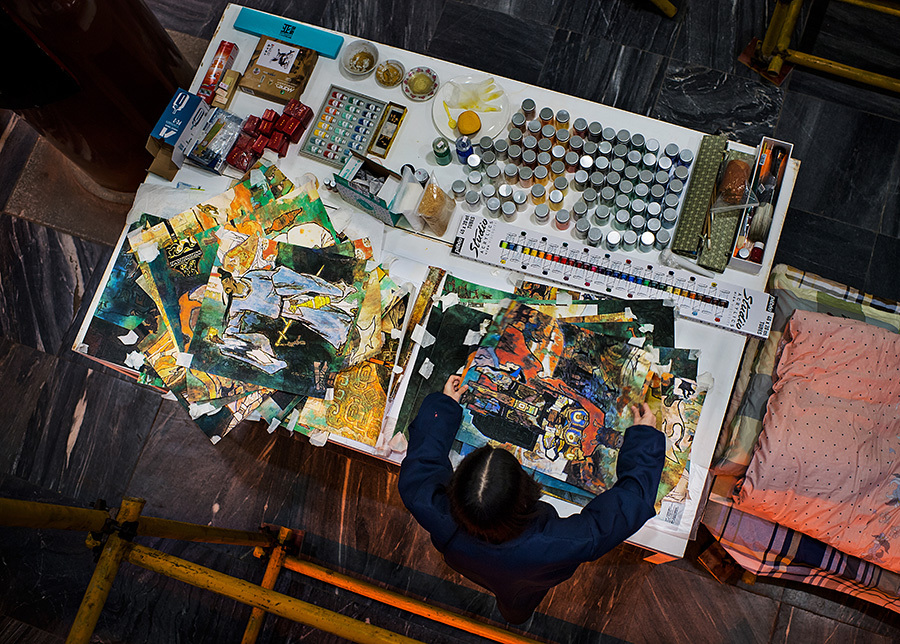 Reference samples for the murals are strewn across a work table, along with other art equipment.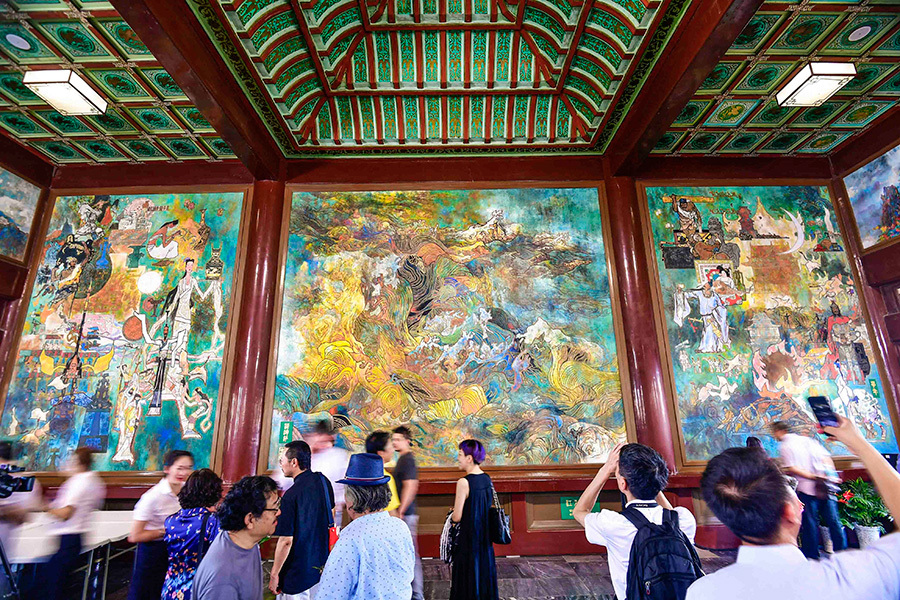 People attend the opening ceremony of the "Boundless River Flowing to the Sky's End" mural exhibit held on the fifth floor of the Yellow Crane Tower.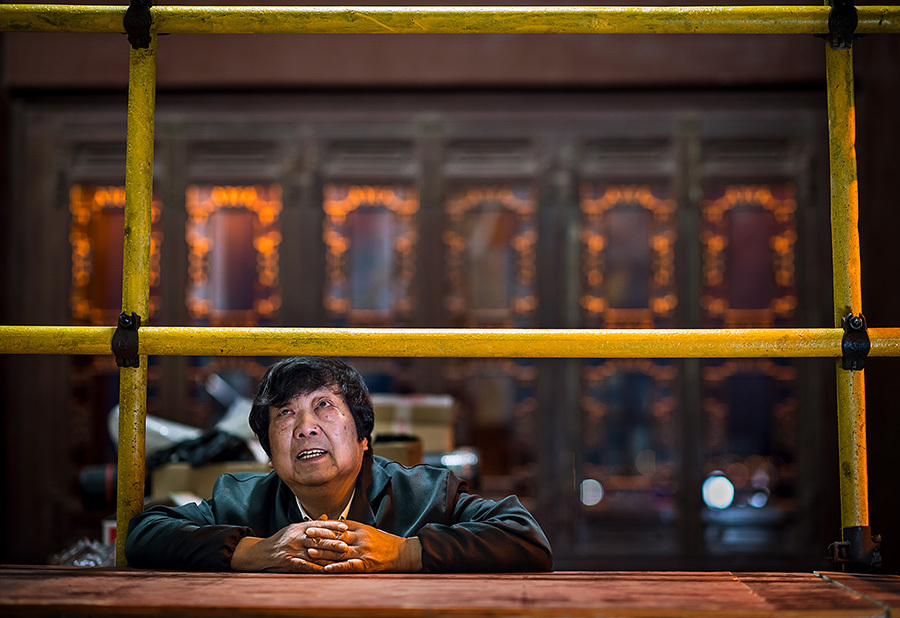 Lou takes a look at mural repairs during the ongoing renovation work.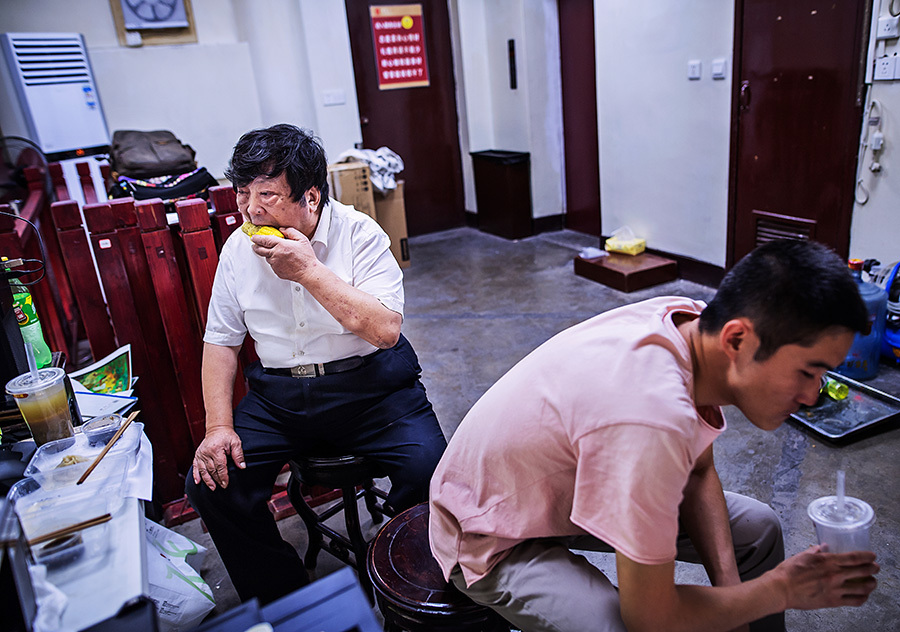 Lou and his assistant have takeout for lunch.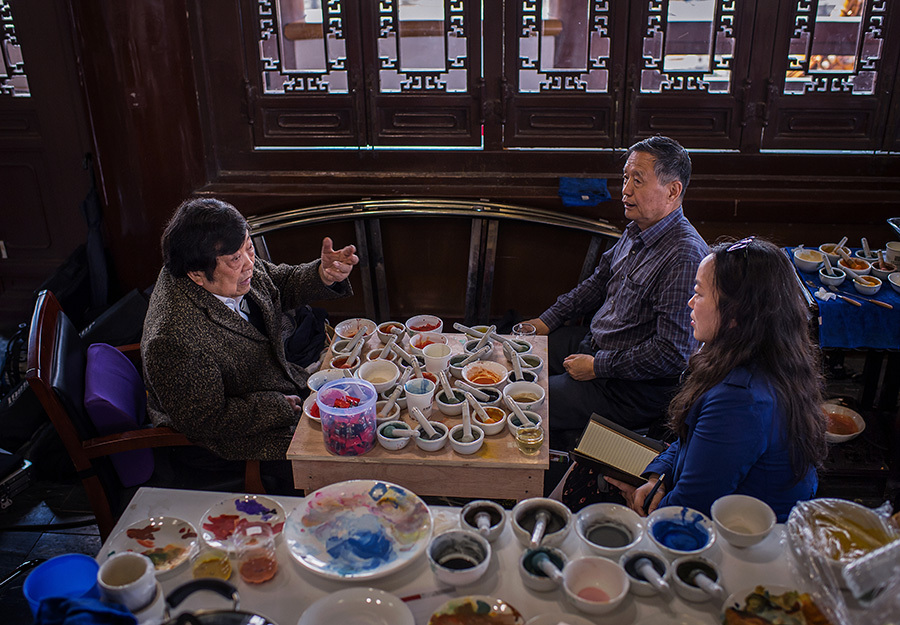 Lou speaks to guests at a work table crowded with an assortment of containers filled with colored pigments.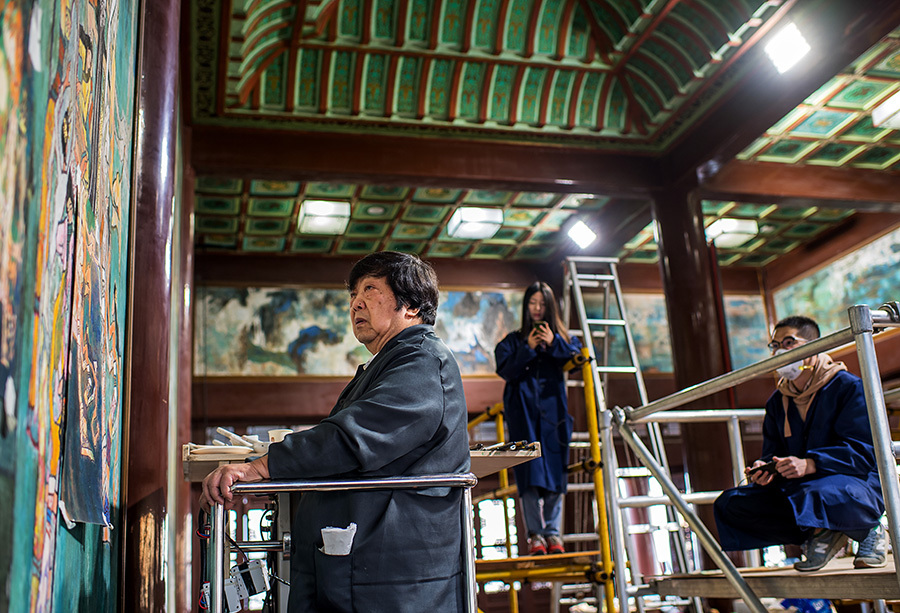 Lou looks at the mural while his two assistants rest behind him on scaffolding in the Yellow Crane Tower.