Basketball court inside a karst cave popular in SW China
People's Daily app
1560177753000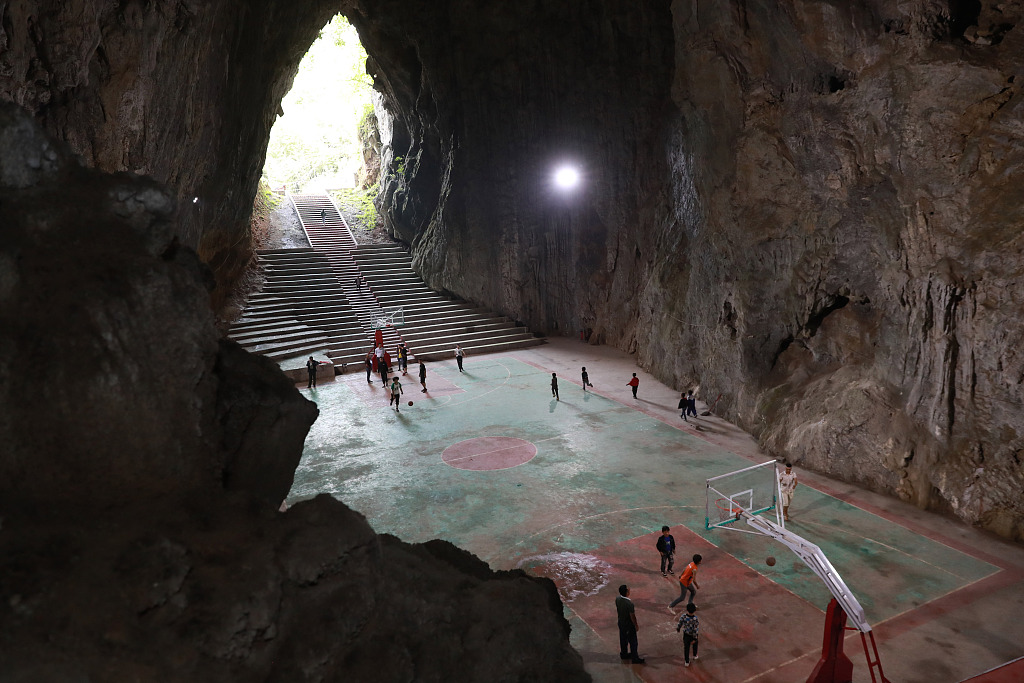 This is a basketball court built inside a karst cave in a poverty-stricken village in Bijie, Southwest China's Guizhou Province.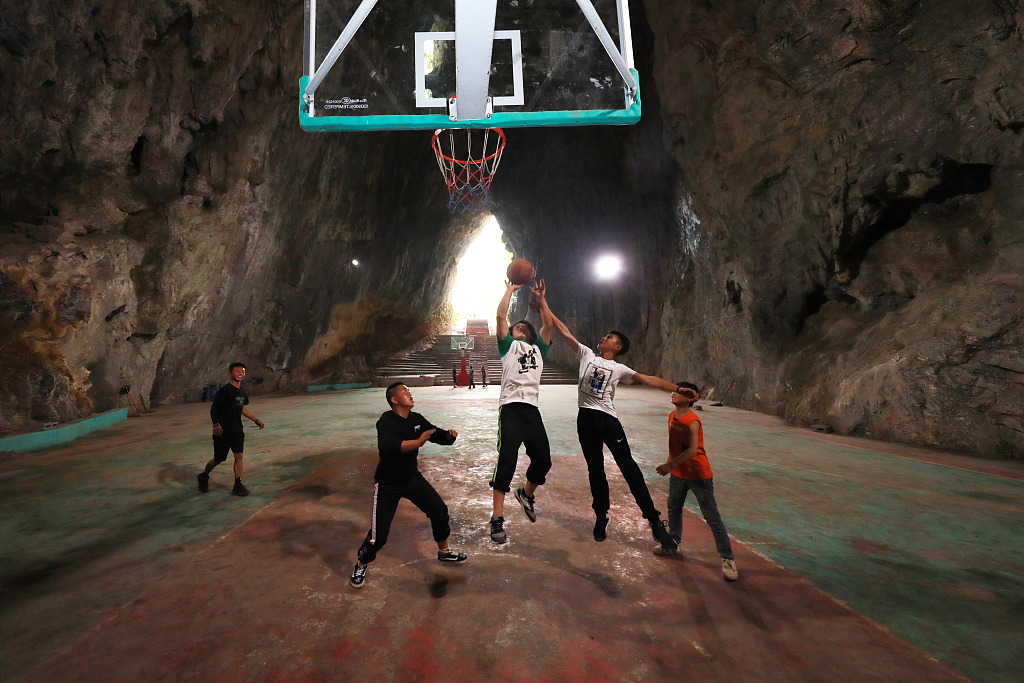 Living deep in mountains, the villagers had been lacking in venues for exercise and sports.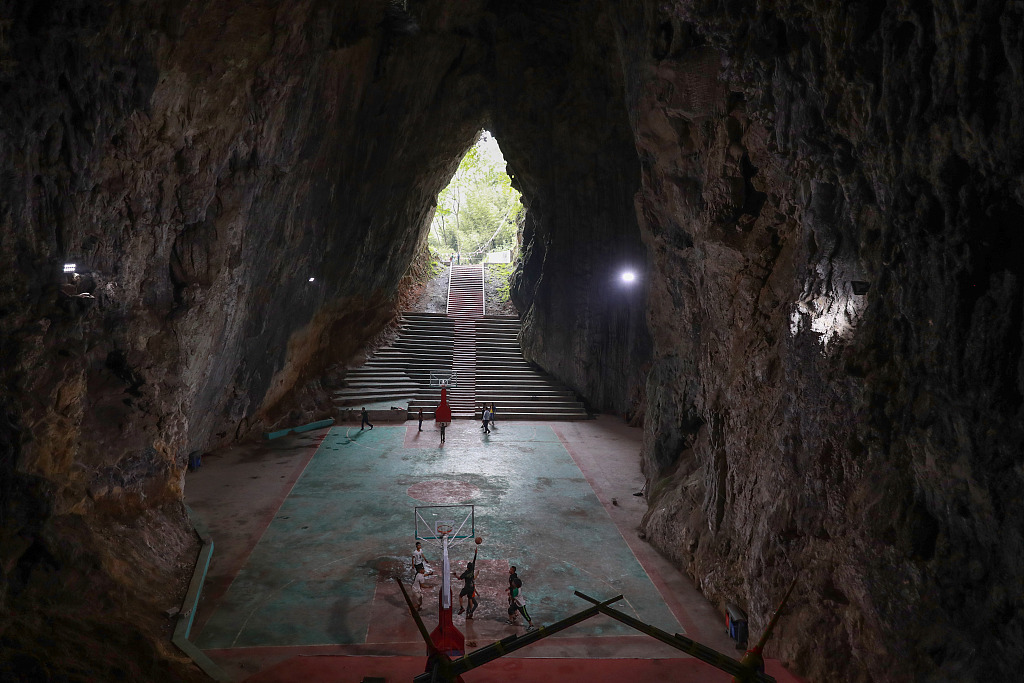 To save farmland and build a sports site that villagers can use year round, the local government decided to build inside a large karst cave near the village.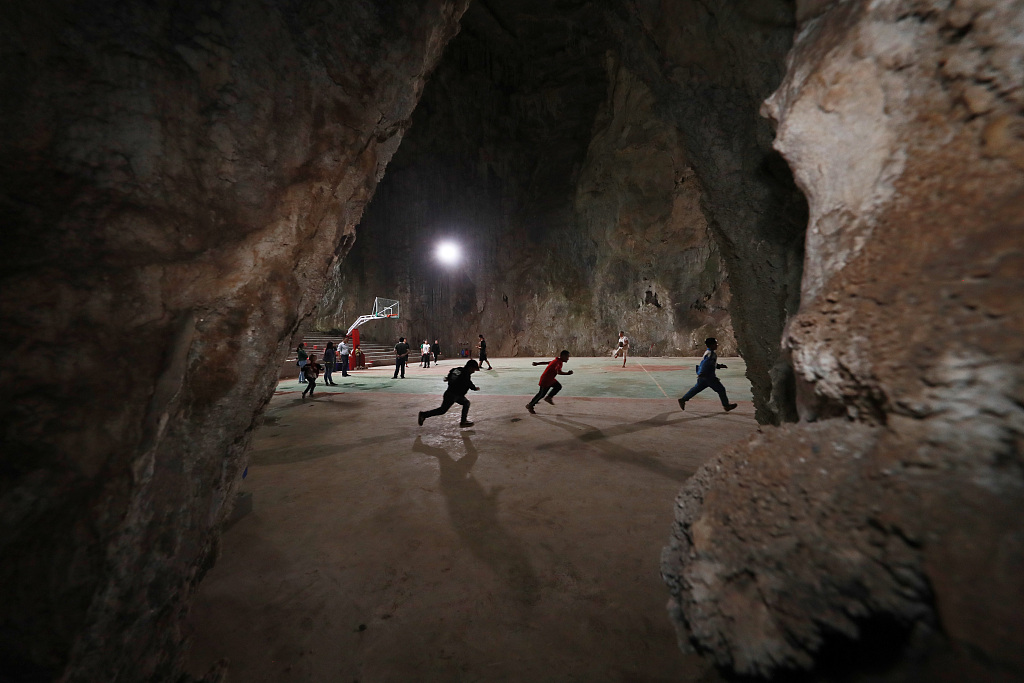 After a safety assessment, a basketball court was completed in December 2018 with funds from governmental poverty-relief subsidies and donations from local residents.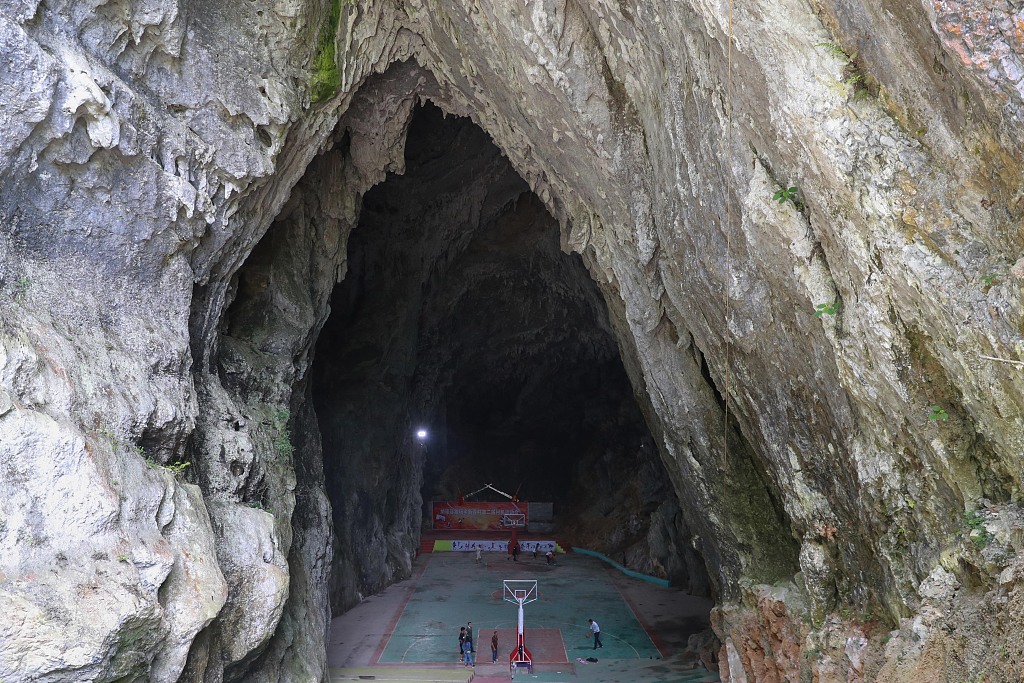 A stage for performances and a spectator stand were also built.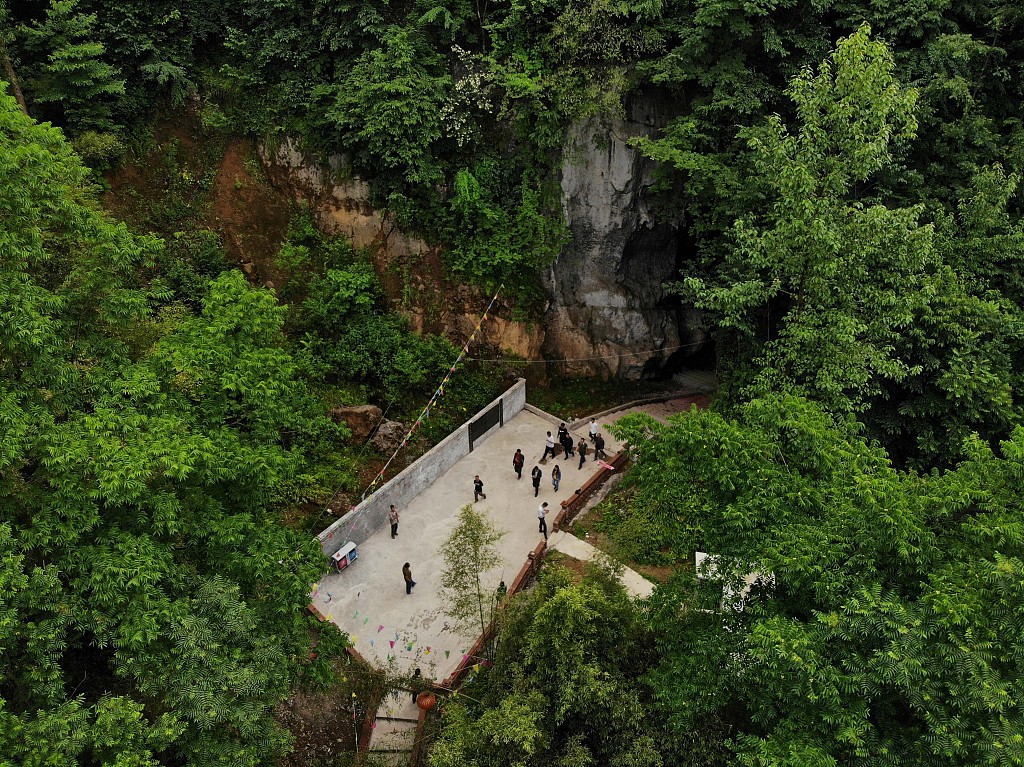 villagers walk out of the cave. Now the cave has become a popular sports and recreational center for the villagers. (Photos: VCG; Compiled by Huang Jingjing)