Extending Humen Bridge in Dongguan, Guangdong
People's Daily app
1541143603000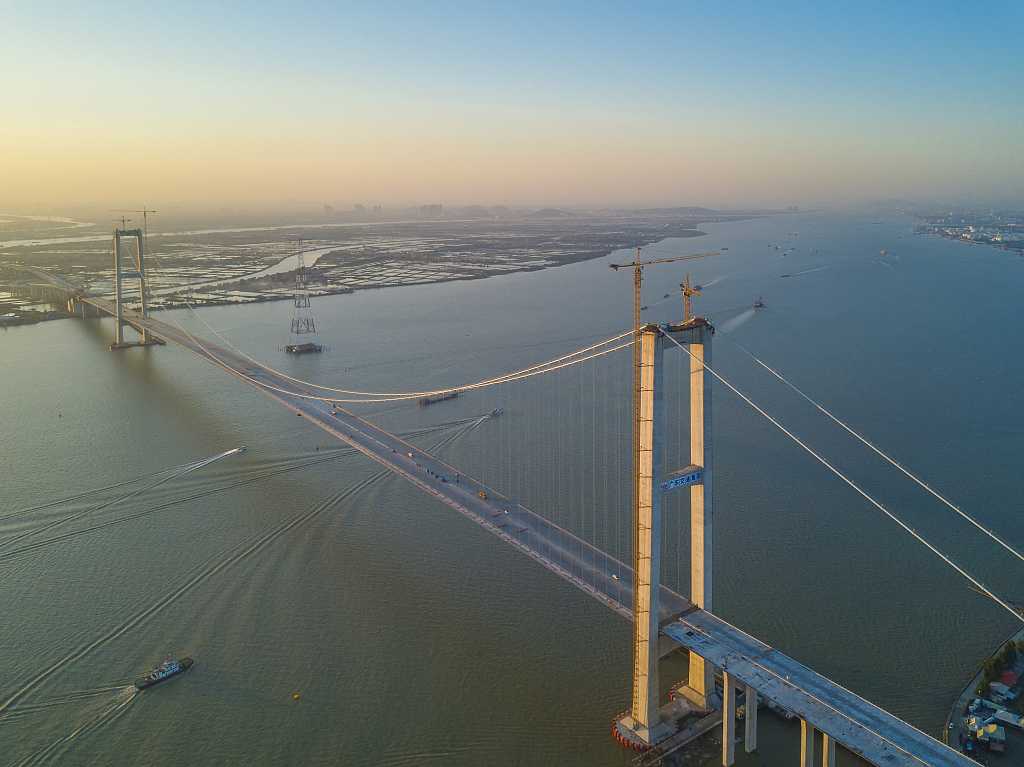 An aerial view of The Second Humen Bridge in Dongguan, South China's Guangdong Province on Thursday. (Photos: VCG)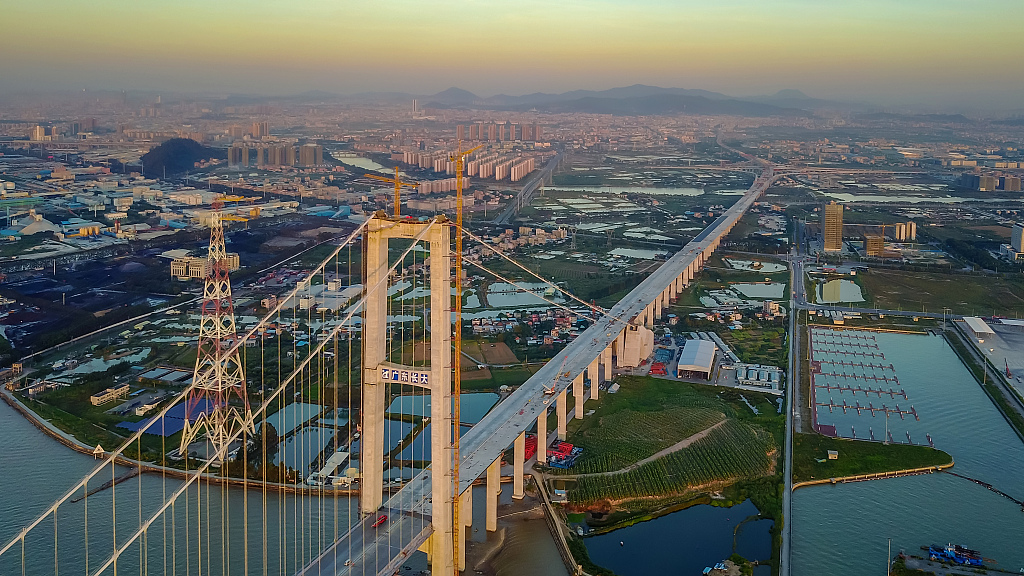 Taking an investment of over 10 billion yuan ($1.44 billion), the bridge starts from Guangzhou, capital of Guangdong province, and ends at Dongguan.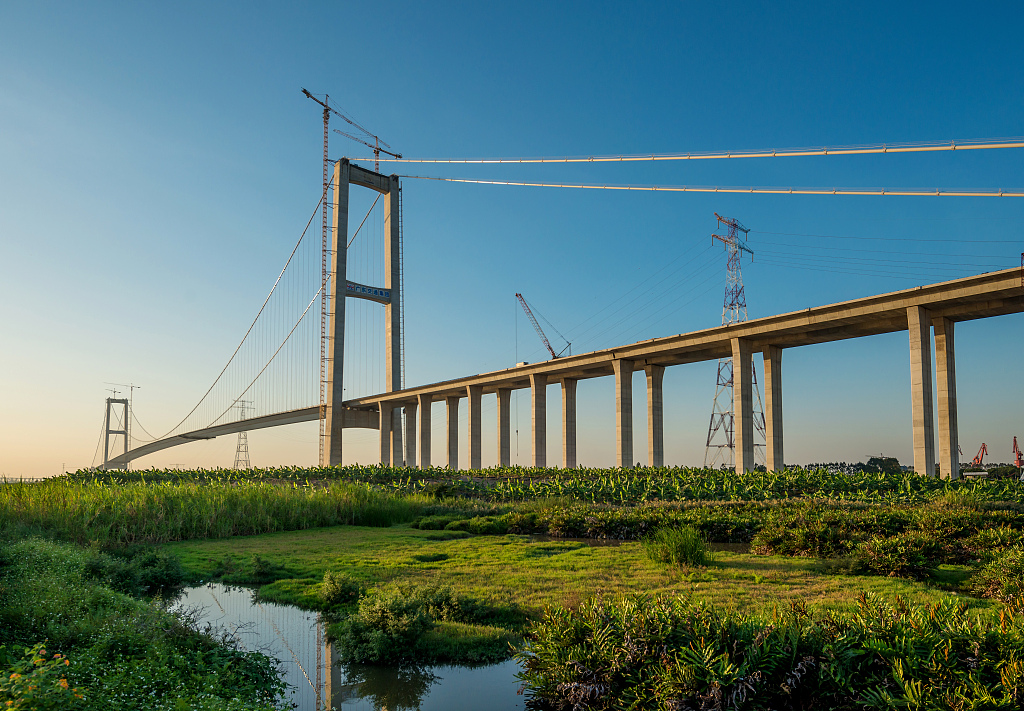 Being the world's widest steel-box-girder suspension bridge, the second Humen Bridge is expected to open to traffic in May 2019 and will greatly ease traffic pressure along the Pearl River area.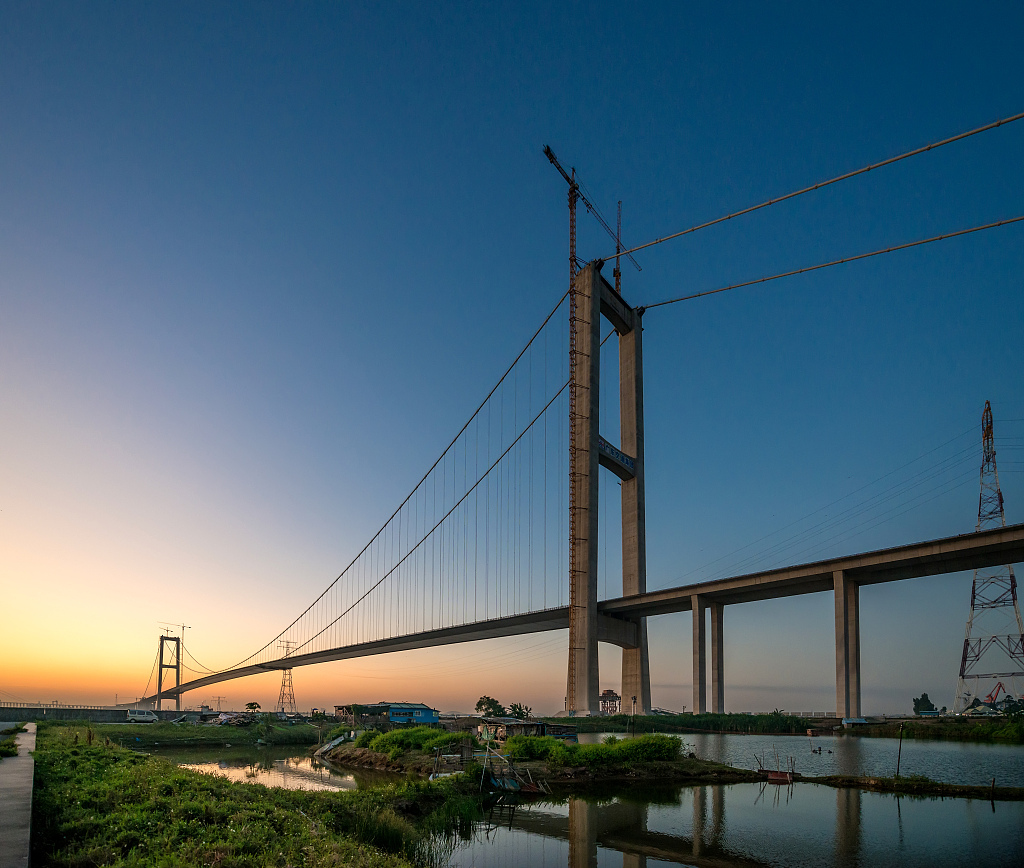 An aerial view of The Second Humen Bridge in Dongguan, South China's Guangdong Province on Thursday.