Protected egrets make a stop in Jilin province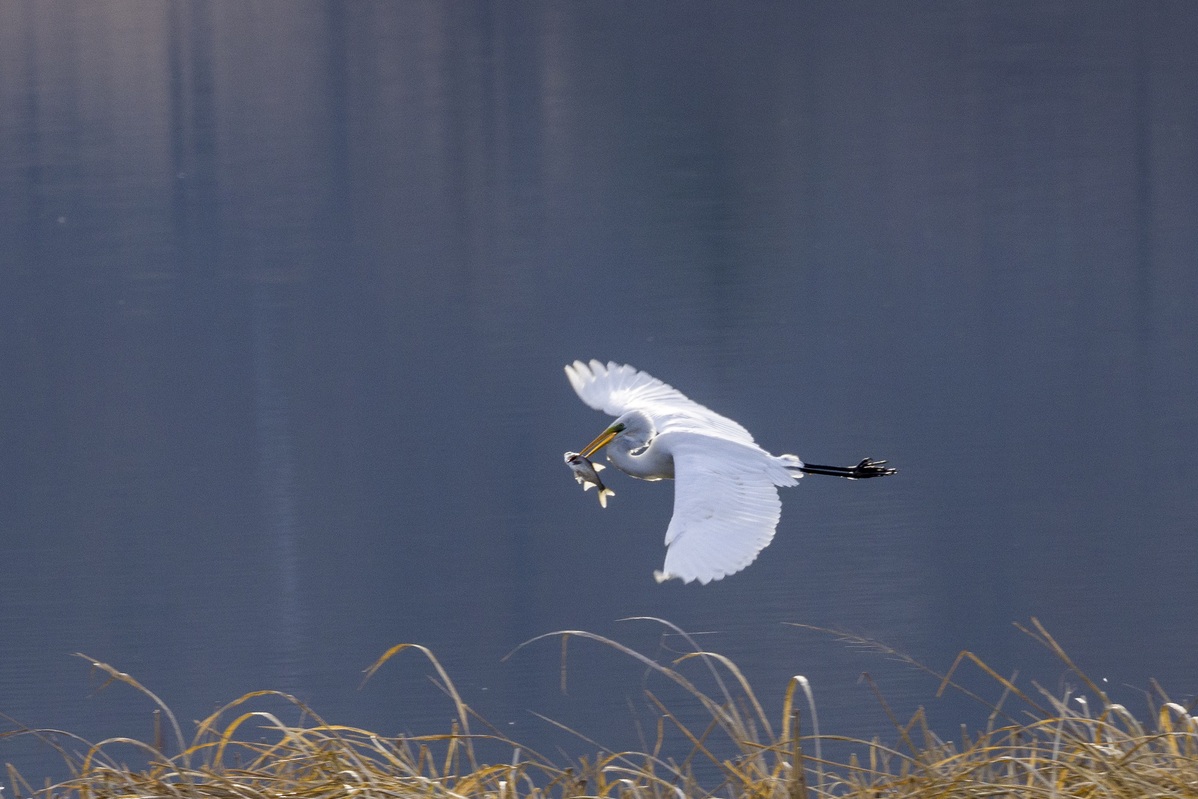 Photographers recently captured images of a flock of egrets, a national second-class protected species, in the Jingxin wetland in Hunchun, Yanbian Korean autonomous prefecture in Jilin province.
Comprising more than 5,800 hectares, Jingxin is one of the key wetlands in Jilin and is seen as China's last stop for birds migrating from Siberia to the south. They usually start to fly around the beginning of October and will leave in mid-December, according to experts.
The wetland provides abundant food and a healthy ecological environment, attracting hundreds of thousands of migratory birds to rest every spring and autumn on their journeys north and the south.
Xiao Kui contributed to this story.