New snow leopards sighted in Giant Panda National Park
People's Daily app
1620395326000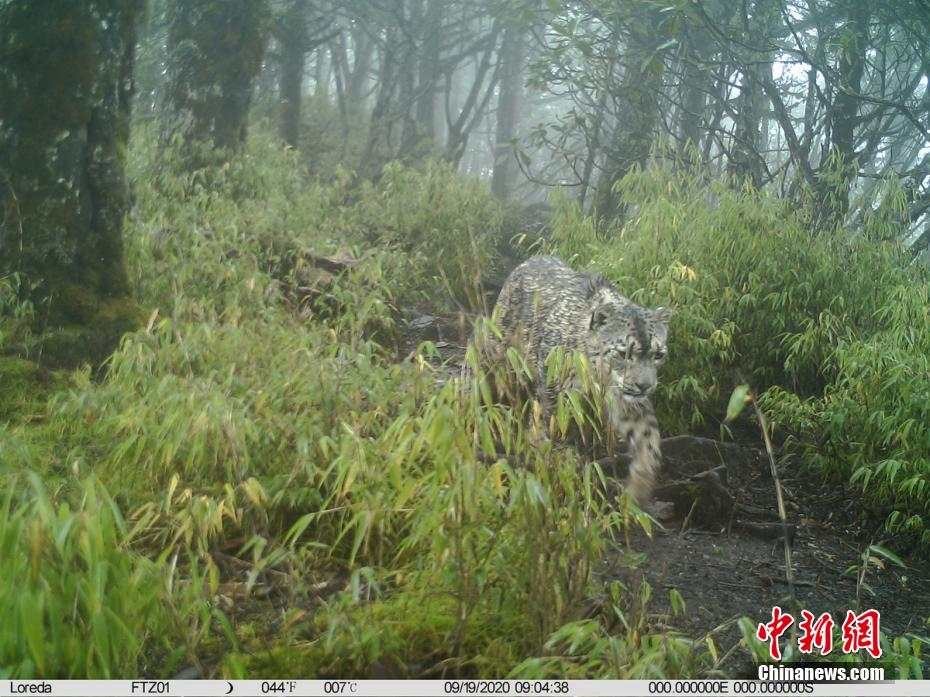 A hidden infrared camera captures this snow leopard prowling through Fengtongzhai National Nature Reserve of the Giant Panda National Park in Southwestern China's Sichuan Province. (Source: Chinanews.com; compiled by Yang Jiaqi)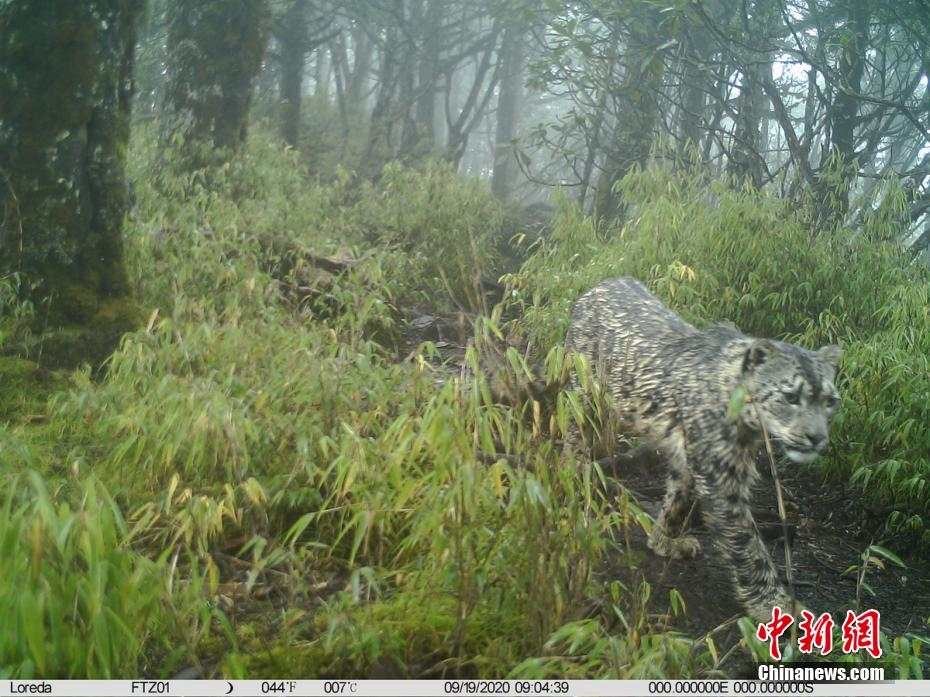 The snow leopard, a first-class protected animal under Chinese law, passes by the camera at Fengtongzhai National Nature Reserve.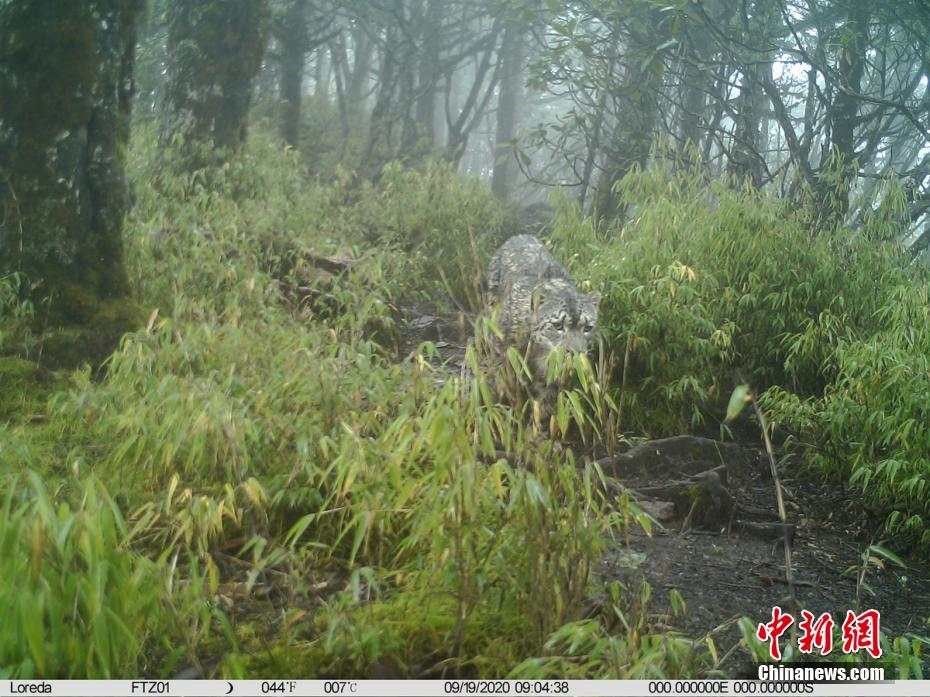 The snow leopard emerges from undergrowth about 3,500 meters above sea level. This particular leopard does not belong to the same leap as others sighted in nearby areas, suggesting that the number and range of snow leopards are expanding. Fengtongzhai National Nature Reserve has been collecting videos and photos of snow leopards since 2015.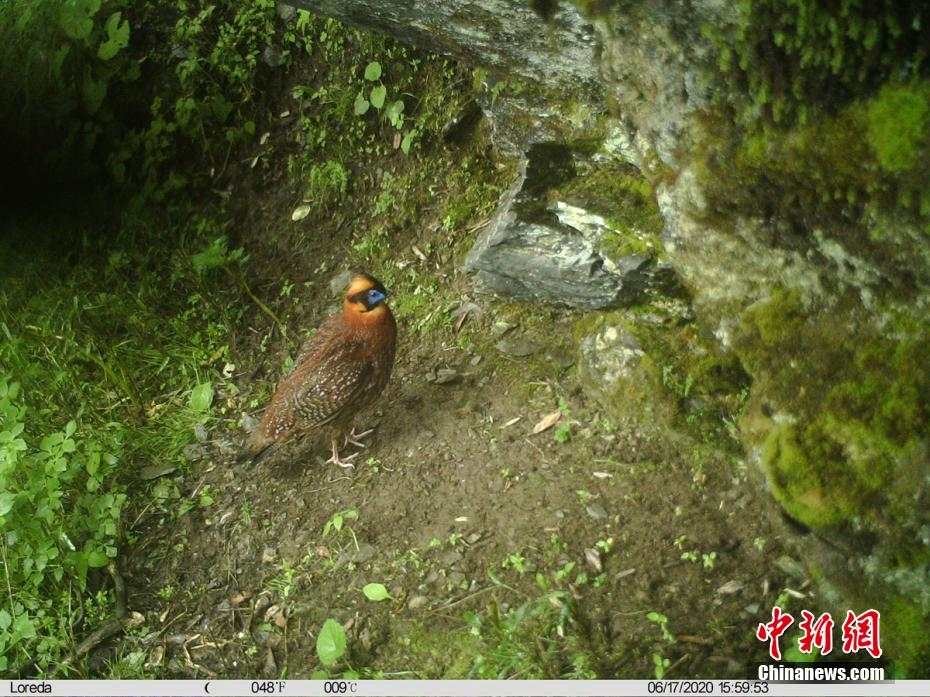 A golden pheasant, also known as the Chinese pheasant, is captured by the camera. The camera has also photographed dwarf musk deer and takin, which is a rare kind of goat-like ox.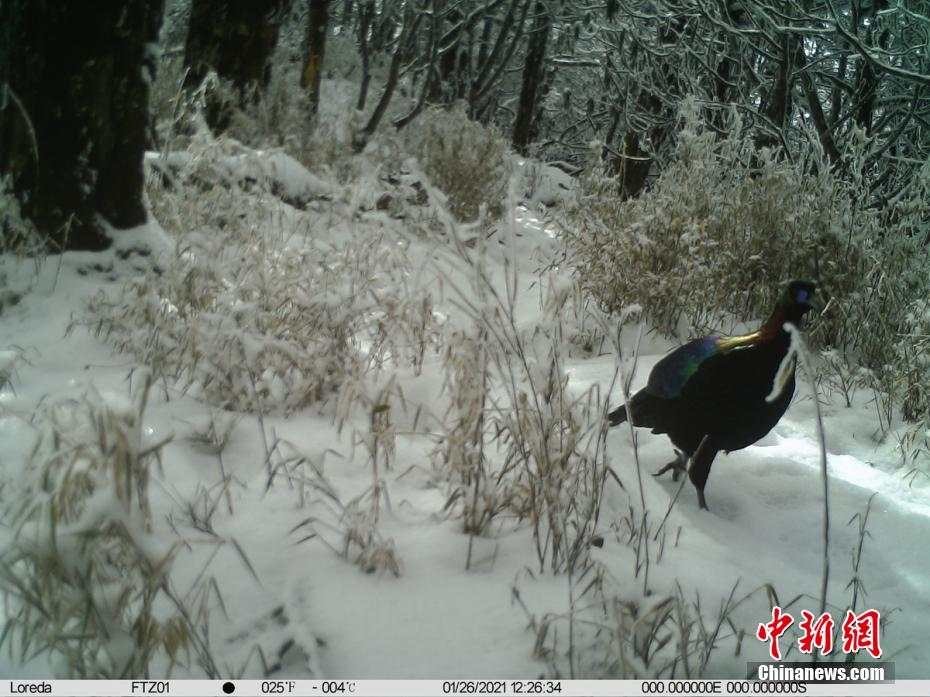 This green pheasant is officially classified as a second-class protected animal in China.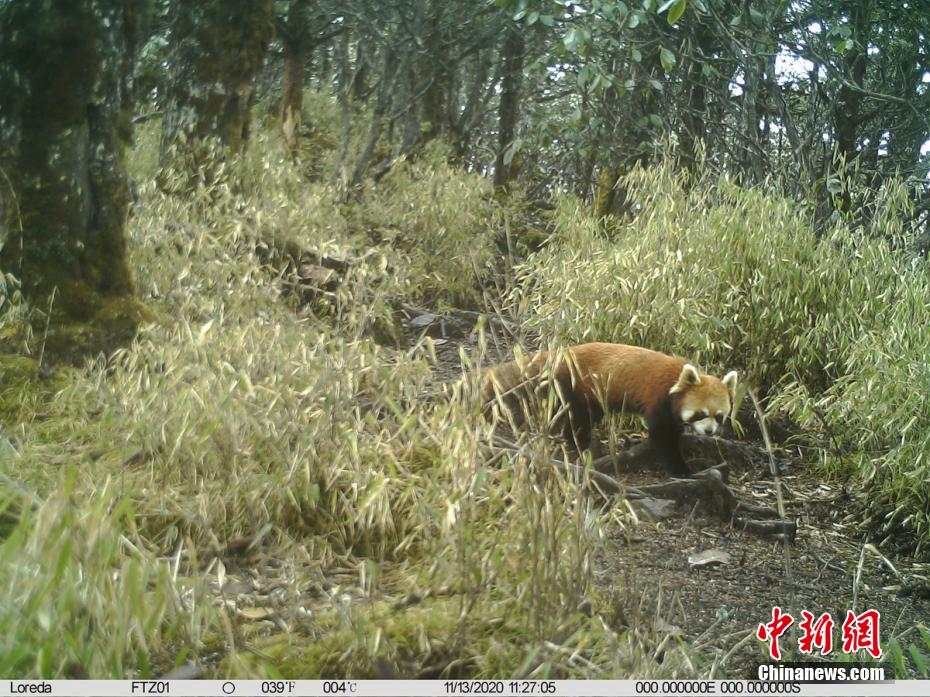 A red panda strolls through the woods of the Giant Panda National Park in Southwestern China's Sichuan Province.