Horace Grant fires at Michael Jordan, 'The Last Dance'
People's Daily
1589977080000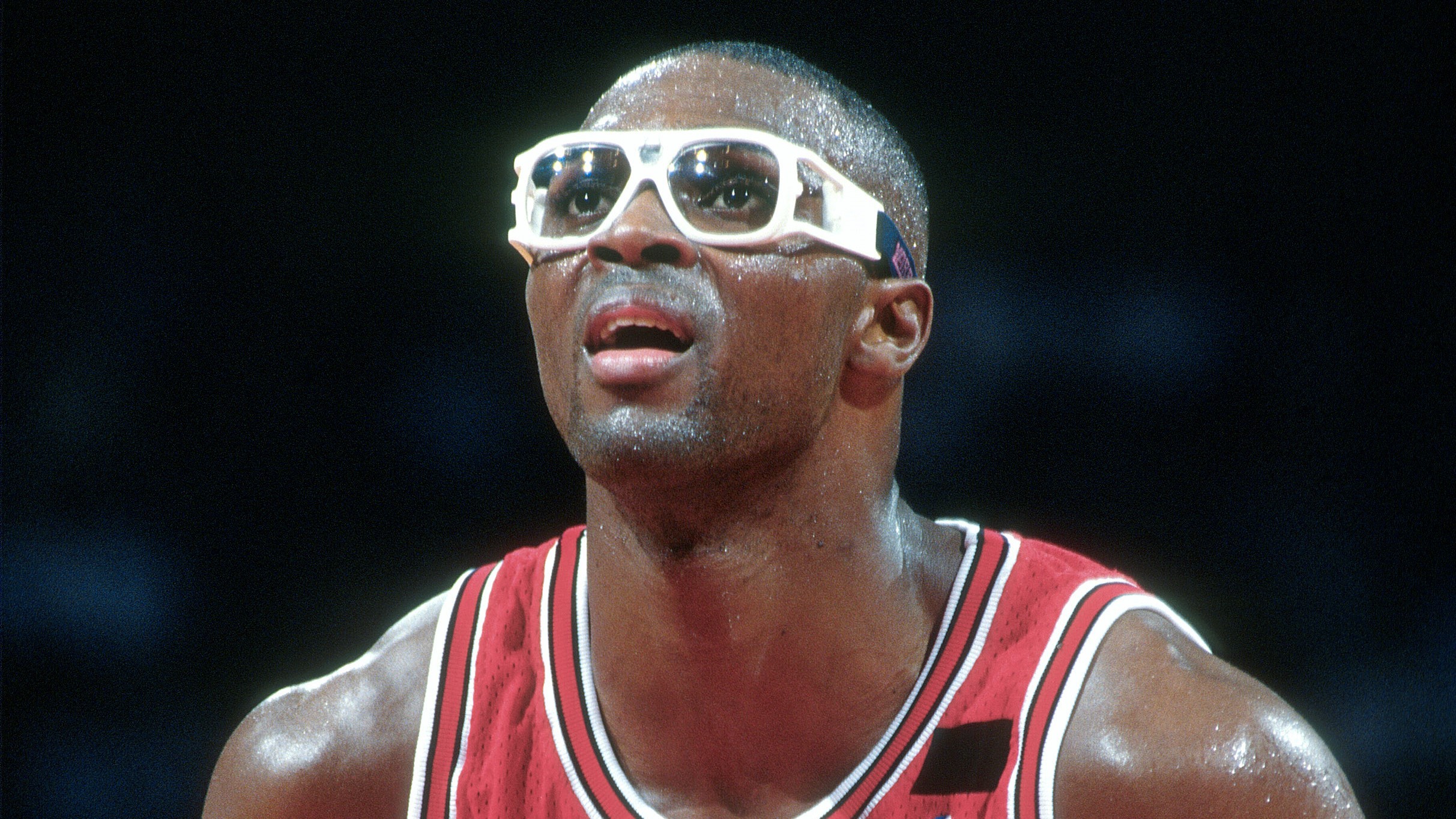 Horace Grant of the Chicago Bulls in the game against the Houston Rockets at The Summit in Houston, Texas, 1992. (Photo: VCG)

All 10 episodes of ESPN's Michael Jordan documentary "The Last Dance" have been released by this week. While it helped the young generation learn more about the greatest player in NBA history, many of its contents have also caused quite the controversy. For example, Horace Grant who won the first three-peat with Jordan in Chicago Bulls, called the documentary full of lies.
"I would say (it was) entertaining, but we know, who was there as teammates, that about 90 percent of it – I don't know if I can say it on air, but B.S. in terms of the realness of it," said Grant in a radio interview with Kap and Co. on ESPN 1000 in Chicago on Tuesday. "It wasn't real – because a lot of things (Jordan) said to some of his teammates, that his teammates went back at him. But all of that was kind of edited out of the documentary, if you want to call it a documentary."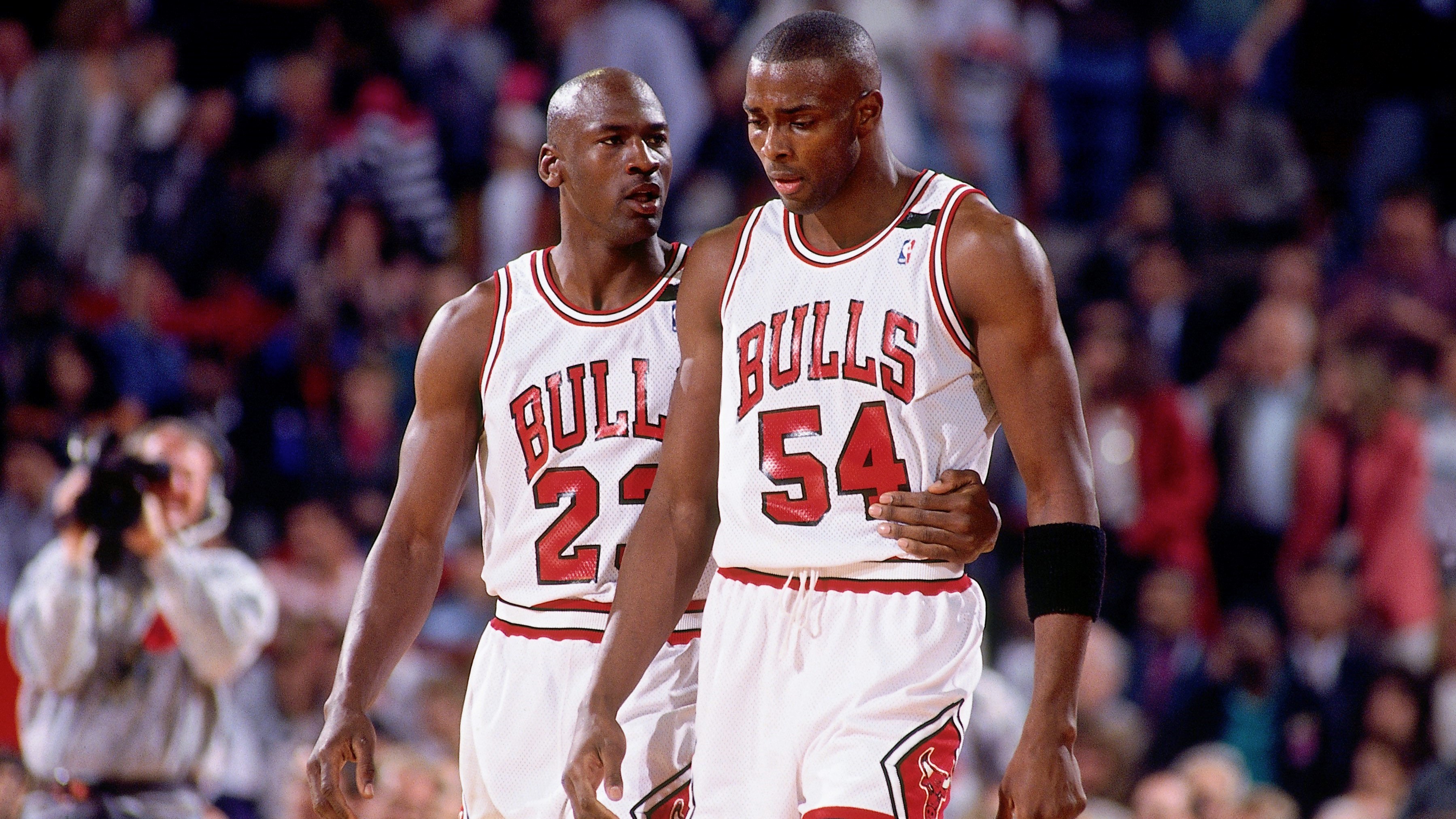 Michael Jordan #23 of the Chicago Bulls talks to his teammate Horace Grant in the game against the Cleveland Cavaliers at the United Center in Chicago, Illinois, May 19, 1992. (Photo: VCG)

In "The Jordan Rules" published by Sam Smith in 1992, Jordan was described as a bully who kept giving his teammates hard times and he had a lot of details. Jordan alleged in the documentary that Grant leaked the information to Smith.
"Lie, lie, lie. ... If MJ had a grudge with me, let's settle this like men. Let's talk about it. Or we can settle it another way. But yet and still, he goes out and puts this lie out that I was the source behind (the book). Sam and I have always been great friends. We're still great friends. But the sanctity of that locker room, I would never put anything personal out there."
The documentary tried to pack Jordan as a leader who made his teammates do things that they did not want to do but were helpful to the team. However, Grant believed that sometimes, Jordan's behaviors crossed the line.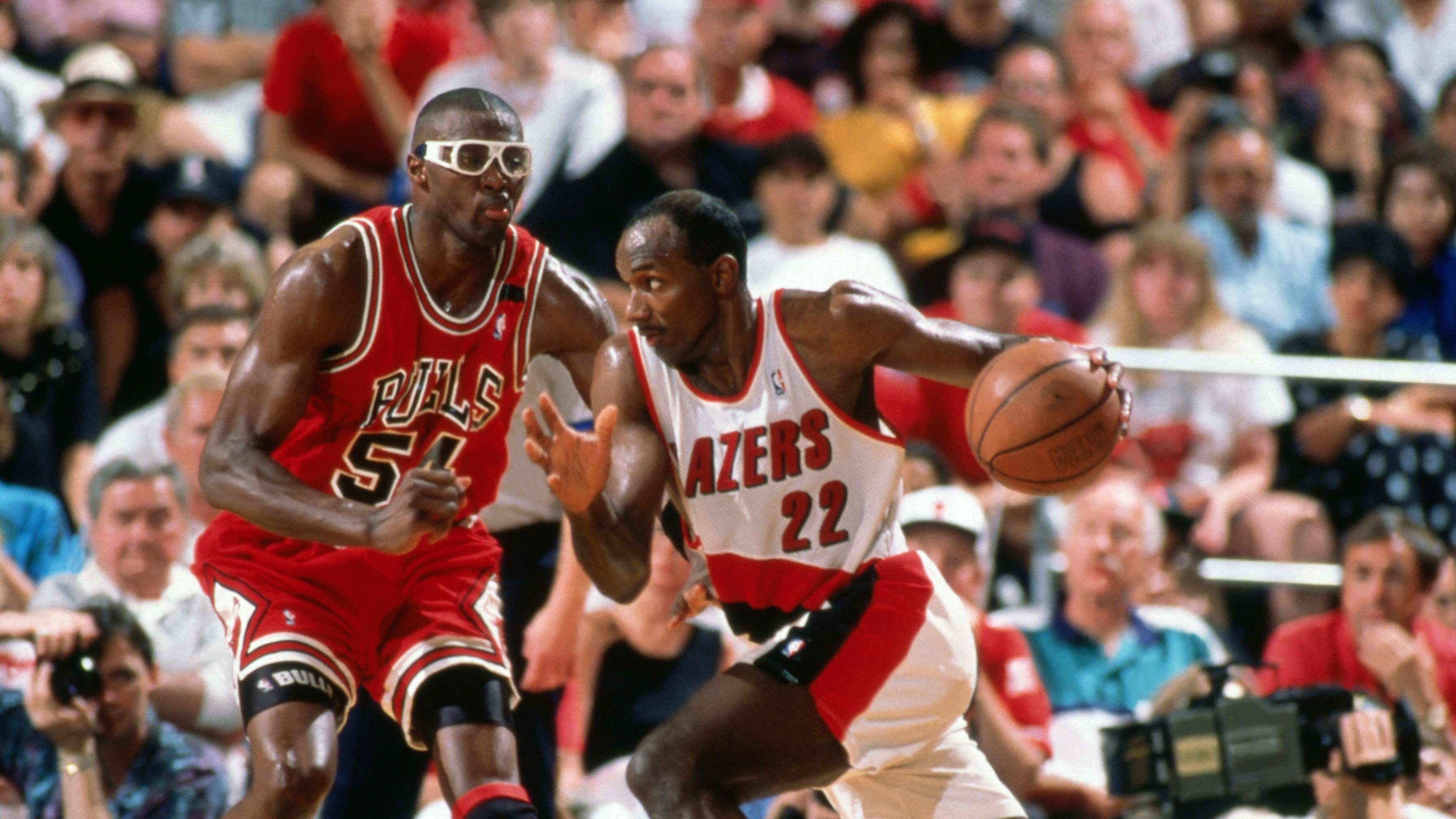 Horace Grant #54 of the Chicago Bulls defends against Clyde Drexler of the Portland Trail Blazers in Game 3 of the NBA Finals at the Veterans Memorial Coliseum in Portland, Oregon, June 7, 1992. (Photo: VCG)

"He felt that he could dominate me, but that was sadly mistaken. Because whenever he went at me, I went at him right back. But in terms of Will Perdue, Steve Kerr and the young man, Scott Burrell, that was heartbreaking (to watch). To see a guy, a leader, to go at those guys like that. I understand in terms of practicing, you have a push and shove here and there, but outright punching and things of that nature. And calling them the B**s and the H**s; that wasn't called for," said Grant.
Having been selected by the Bulls in the 1987 NBA Draft, Grant played seven years for the team and averaged 12.6 points, 8.7 rebounds. In 1992 summer, he was unhappy why Jordan could skip Phil Jackson's exhausting pre-season practice. While The Last Dance was trending, a story about Jordan telling flight attendants not to serve Grant food on the plane after a bad game grew popular on the internet. Grant had his own part to tell of this story.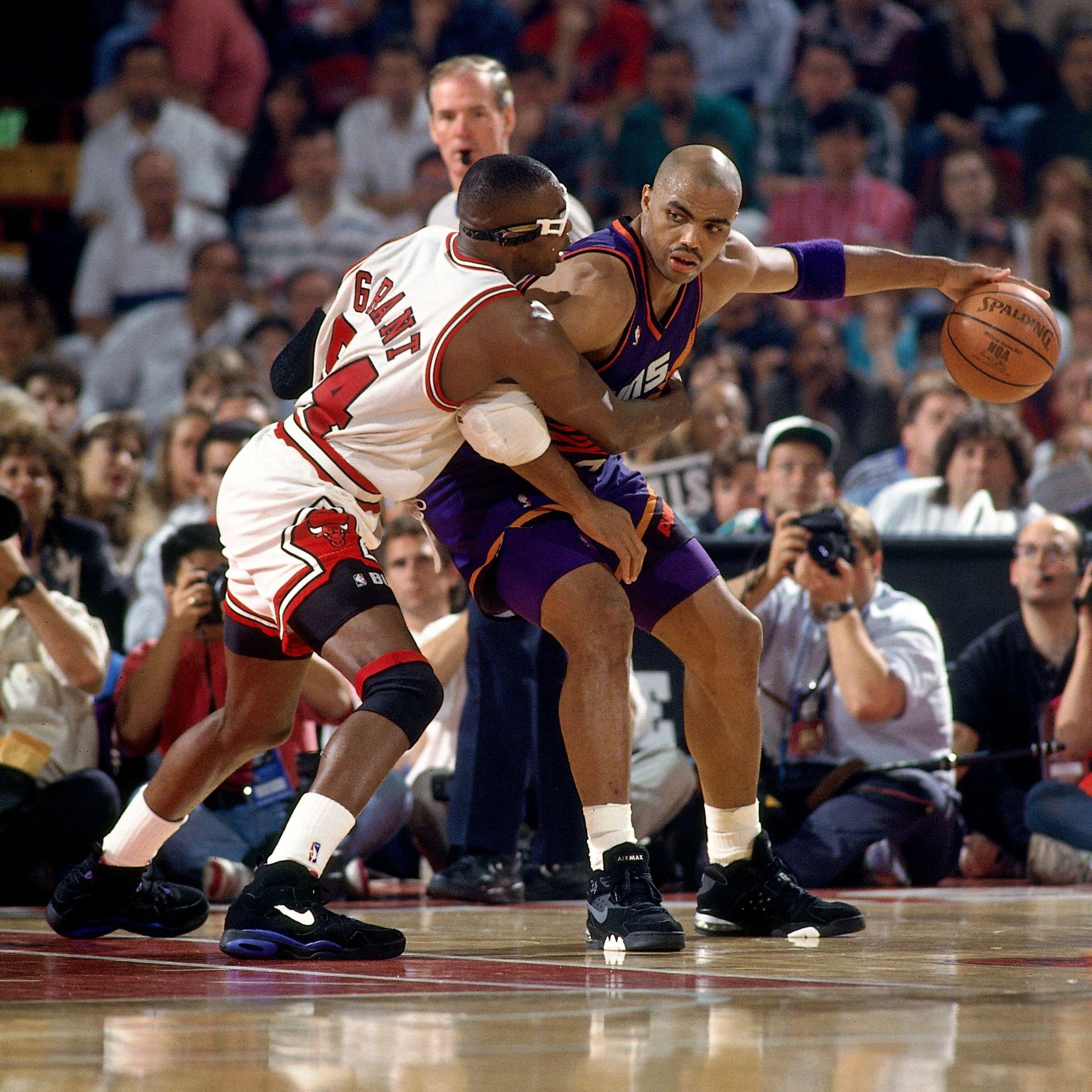 Horace Grant #54 of the Chicago Bulls defends against Charles Barkley of the Phoenix Suns in Game 5 of the NBA Finals at the United Center, June 18, 1993. (Photo: VCG)

"Anybody (who) knows me, as a rookie, if anybody comes up and tries to snatch my food away, I'm going to do my best to beat their a**. And believe me, back then, I could have took MJ in a heartbeat. Yes, it's true that he told the flight attendant, 'Well, don't give him anything because he played like c***.' And I went right back at him. I said some choice words that I won't repeat here. But I said some choice words and stood up. 'If you want it, you come and get it.' And of course, he didn't move. He was just barking."
"That's not a documentary, because a whole bunch of things was cut out, edited out. So that's why I call it a so-called documentary," said Grant of The Last Dance.