Mercedes signs new sponsor Ineos, awaiting Hamilton to commit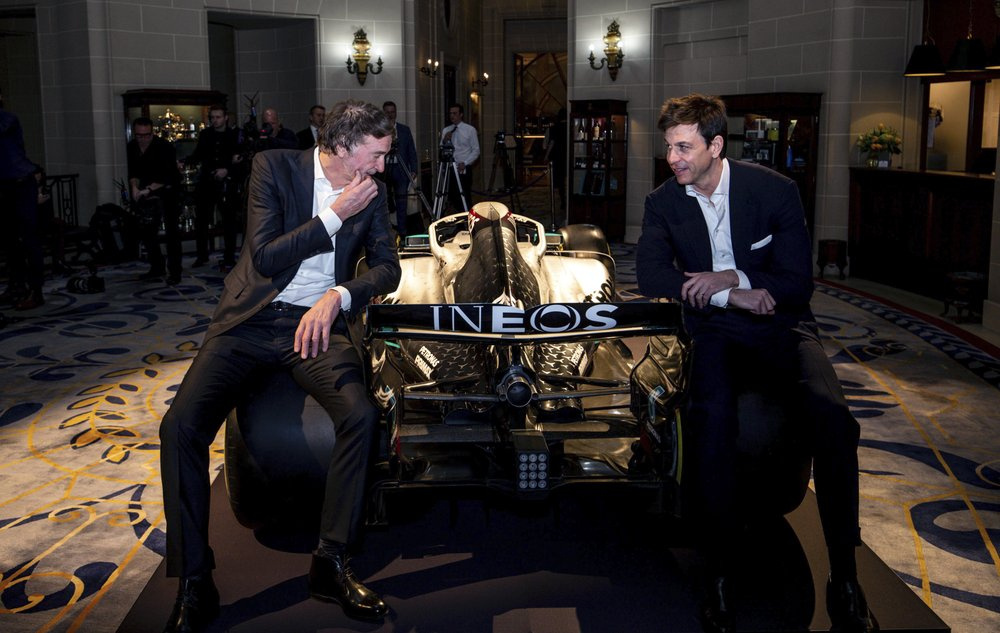 Ineos founder and chairman Jim Ratcliffe (L) talks with Mercedes F1 boss Toto Wolff (R) during a media briefing in London, UK, February 10, 2020. (Photo: AP)

The Mercedes Motorsport Formula One (F1) team on Monday announced their five-year principal sponsorship deal with British billionaire Jim Ratcliffe's petrochemicals giant Ineos.
Thus, their collaboration brings about several major issues questioning the future of the enlarging Ineos sport empire, Mercedes F1 team, British racer Lewis Hamilton, and whether their cooperation could boost the team's performance during races this year, especially the recently concerned Chinese Grand Prix amid the outbreak of coronavirus.
How many sports has Ineos sponsored while focusing on applied science?
"The Mercedes team is a leader in global sport and have consistently shown that they are at the forefront of technological innovation and human performance," said Ratcliffe, founder and chairman of British multinational chemicals company Ineos.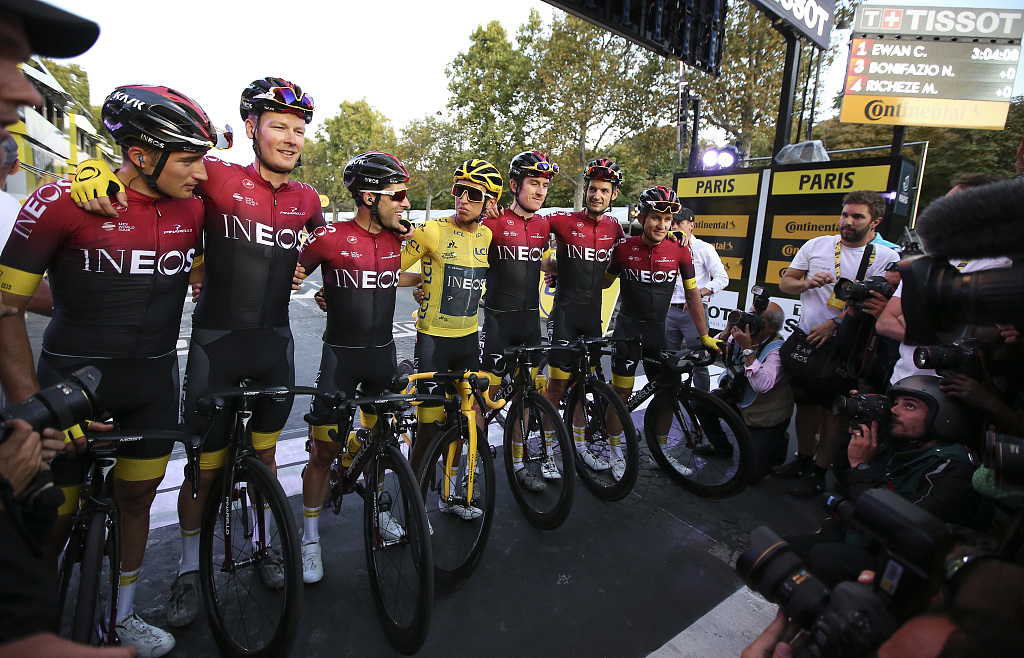 Tour de France winner Egan Bernal (C) of Colombia wears the yellow jersey as he celebrates with his Ineos teammates after their race in Paris, France, July 28, 2019. (Photo: VCG)

"By strengthening our partnership with Mercedes-AMG Petronas it will allow us to identify and unlock even greater performance gains across the wider Ineos sports family."
On December 17, 2019, Mercedes-AMG Petronas Motorsport signed a technology performance partnership with Ineos, in collaboration with the brand's already owned cycling and sailing teams in promoting "drive performance levels even higher on the track, road and sea."
The partnership under the Mercedes-Benz Applied Science seeks to work together to develop and implement innovations in areas such as engineering, human science, simulation and data analysis, said the statement.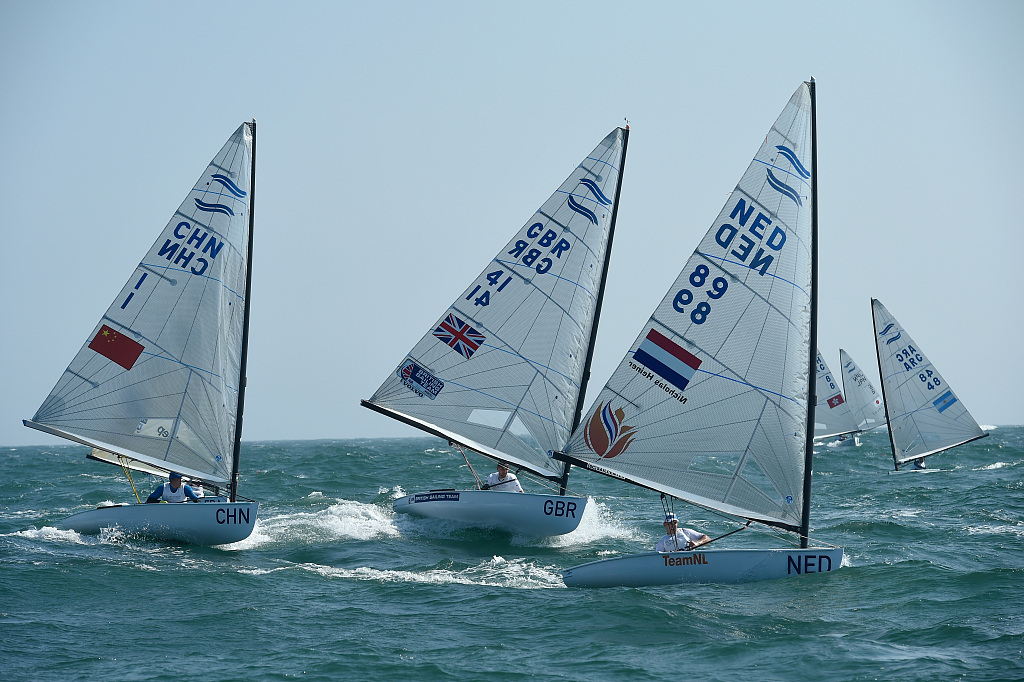 He Chen (L) of China competes with Giles Scott (C) of Great Britain, also an Ineos sailing team member, during a test event for the 2020 Tokyo Olympic Games in Fujisawa, Japan, August 17, 2019. (Photo: VCG)

Ineos took over the famous British cycling team, previously known as Team Sky, in 2019.
It also sponsored the nation's sailing team, Ineos Team UK, to compete in the oldest international sailing event, America's Cup.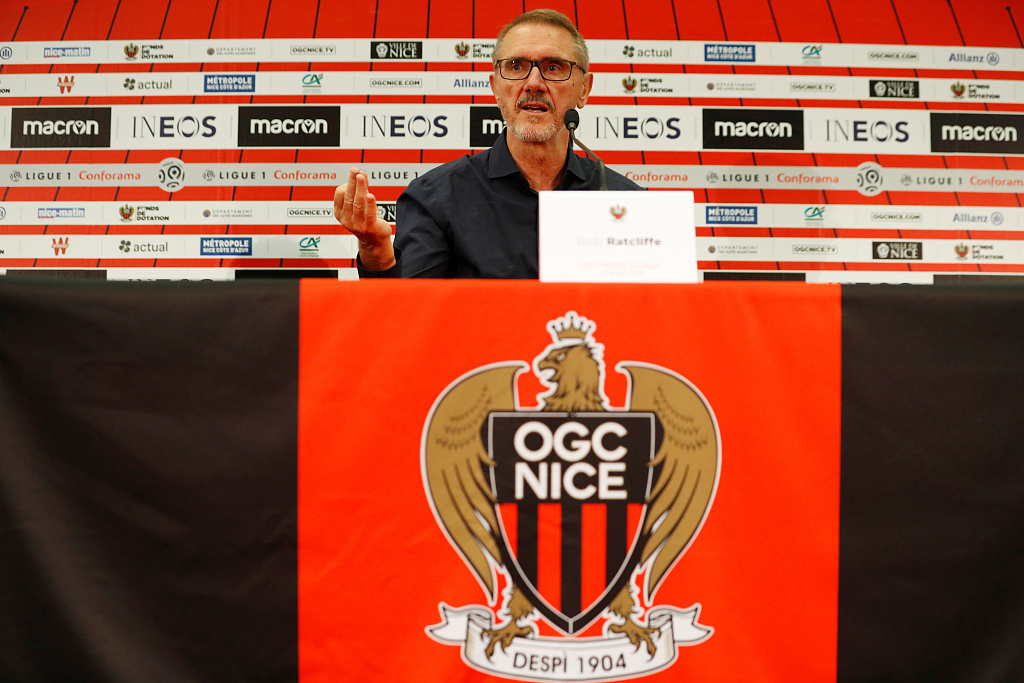 Ineos football president Bob Ratcliffe, brother of Jim Ratcliffe, speaks as the new owner of the French club OGC Nice in Nice, France, August 27, 2019. (Photo: VCG)

Also, athletes of Team Ineos UK will represent Great Britain SailGP Team to compete in the global sailing league's second season starting in February this year, and further the 2020 Tokyo Olympic Games in summer.
In football, Ineos owns clubs Nice and Lausanne.
Will Lewis Hamilton continue his contract with Mercedes?
Mercedes F1 boss Toto Wolff hailed a new chapter for his team, which has won the last six drivers' and manufacturers' titles with Lewis Hamilton chasing his seventh career crown this season. However, the 35-year-old British racer has not announced to extend his contract, which runs out at the end of this year, with the Mercedes.
"It is the obvious pairing going forward," said Wolff.
"We would like to have the fastest man in the car and I know Lewis wants to be in the fastest car, so there is an obvious mutual outcome.
"We travel around the world 10 months every year but over the winter we leave each other in peace and the last conversation I had with him was at the Christmas party," said Wolff.
"I have great belief in the abilities of the team to attract the best drivers and Lewis has proven he is the best driver. And in the mid and long term, I would hope we can continue to provide technology to the best driver."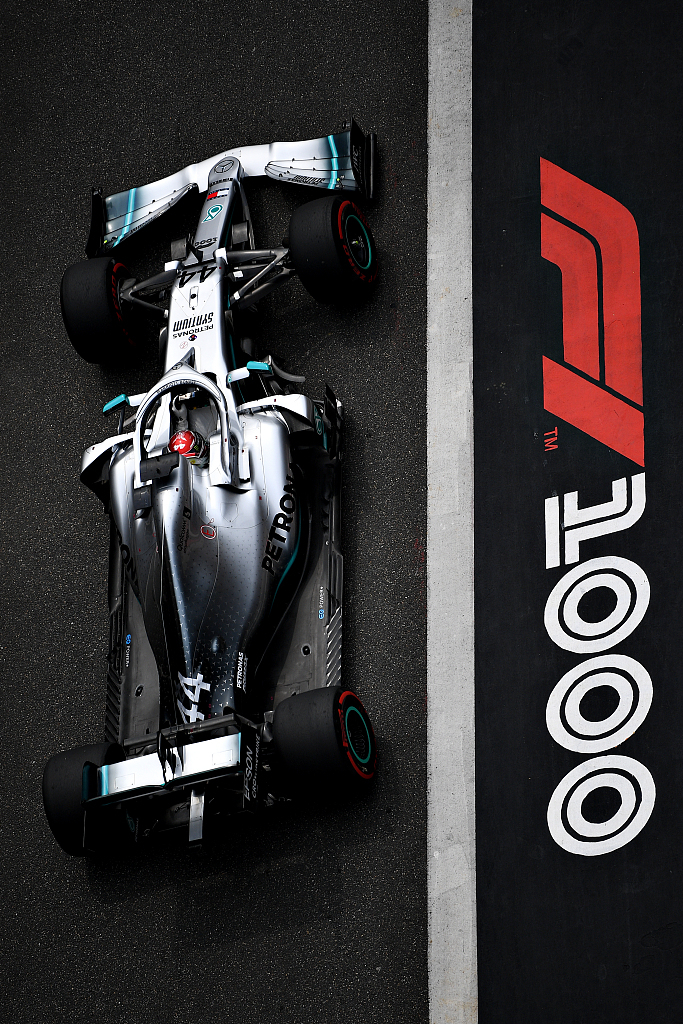 Lewis Hamilton's #44 Mercedes AMG Petronas car besides the logo of the Chinese GP, the 1,000th race in F1, in Shanghai, China, April 14, 2019. (Photo: VCG)
Will Mercedes continue racing as an F1 team?
The contract between the Mercedes team and F1 also comes to an end in 2020.
"F1 provides a great marketing platform for our brand.
"This is what we do. We build race and road cars, F1 is the halo platform.
"We like the platform but at the same time we are in negotiation with the rights holders and things need to be sorted out.
"But the partnership is clearly something that indicates our wish to continue our successful journey in F1," added the Austrian.
Meanwhile, Mercedes' archrival Ferrari later on Tuesday will release its 2020 contender, Ferrari SF1000 car.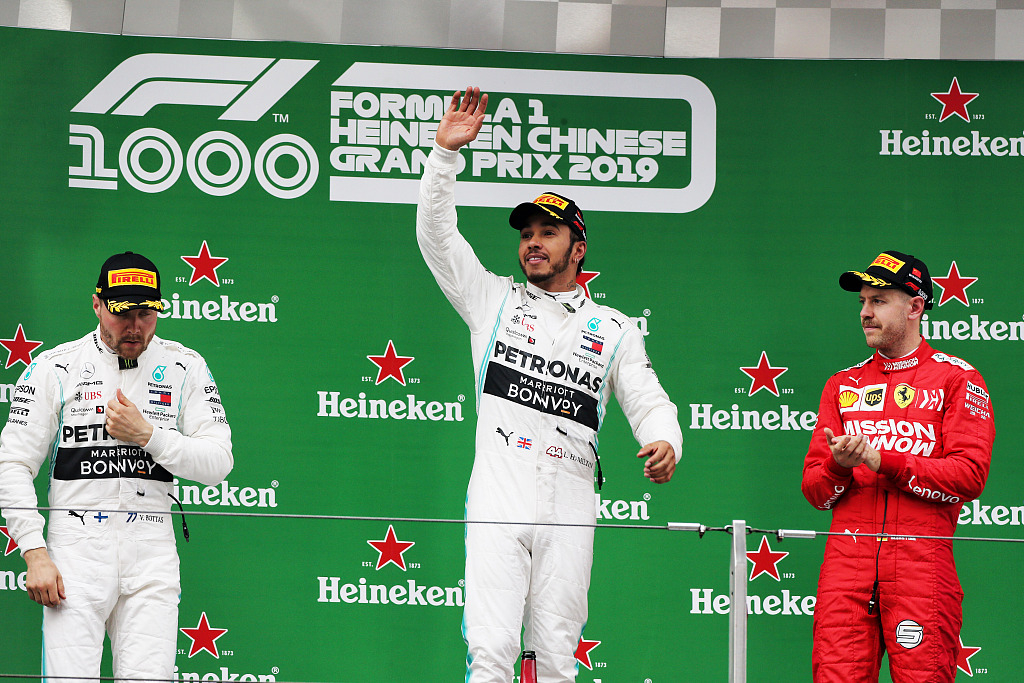 Lewis Hamilton (C) wins the Chinese GP, the 1,000th race in F1, in Shanghai, China, April 14, 2019. (Photo: VCG)

Will F1 Chinese GP go as scheduled?
"Not going would be a shame. We had full grandstands last year, it was sold out," said Wolff during the news conference on Monday.
Wolff added he was still preparing for a Chinese Grand Prix (GP) in April despite the coronavirus epidemic, but health had to be the deciding factor.
Mercedes have won five of the last six Chinese GP races, four of those by six-time world champion Hamilton.
Local organizers of the April 19 race in Shanghai have yet to request a postponement or cancellation, even if F1 insiders increasingly doubt it will go ahead.
F1's managing director Ross Brawn said last week the sport would seek to reschedule the fourth round of the season if it had to be postponed.
The all-electric Formula E series has already called off its race scheduled for the coastal resort city of Sanya, south China's Hainan Province, next month.