China's table tennis training canceled amid virus outbreak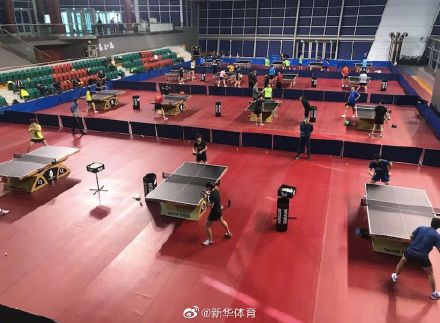 File photo
BEIJING, Feb. 6 (Xinhua) -- The Chinese Table Tennis Association (CTTA) confirmed Thursday that a planned training session for the country's top players has been canceled due to the ongoing coronavirus outbreak.
A selection of leading Chinese paddlers had been scheduled to gather in Haikou, in south China's Hainan province, for a month-long training period before the World Table Tennis Team Championships in Busan, South Korea from March 22 to 29.
Amid concerns over the spread of novel coronavirus in China, the CTTA has decided to cancel all competitions and activities in the domestic area for the next two months, including the Asian Cup scheduled to be held in Wenchang, Hainan province from February 28 to March 1.
"All the national team members are healthy and highly focused on preparations for the upcoming team worlds, as well as the Tokyo Olympic Games this summer," said a source close to the sport's national governing body.
The core members of the Chinese national squad, including reigning world champions Ma Long and Liu Shiwen, have just returned from a week-long trip to Magdeburg, leaving the German town on Monday after winning four of the five golds on offer at the ITTF World Tour German Open.
According to the CTTA, the Chinese team will stay in Qatar's capital Doha and train there ahead of the Qatar Open from March 3 to 8, after which they will travel directly to South Korea for the team worlds.