Motorsport legend Moss dies at 90
BEIJING, April 13 (Xinhua) -- British motor racing legend Sir Stirling Moss has died at the age of 90, his family confirmed on Sunday.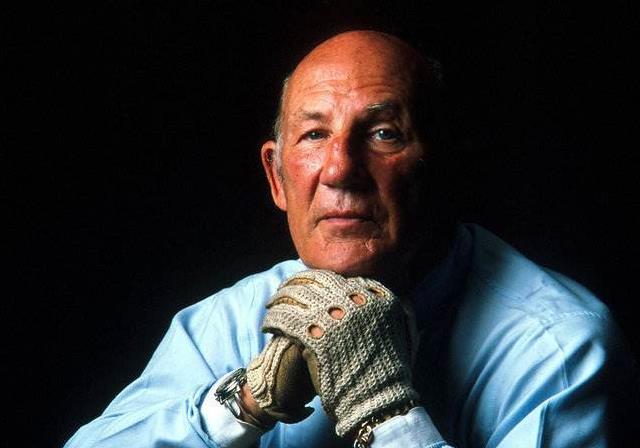 British motor racing legend Sir Stirling Moss (File photo)
Despite never winning the Formula 1 world championship, Moss was nevertheless widely considered one of the fastest drivers of all time, and the benchmark against whom others would be measured.
Born in London in September 1929, Moss's racing career began in 1948 and he made his F1 world championship debut in 1951.
In an era when drivers frequently competed across different categories of motorsport in a single year, Moss's increasing success in sportscars, road racing and rallying caught the eye of Mercedes, who signed him as teammate to the legendary Juan Manuel Fangio for the 1955 F1 season.
That year, Moss became the first British driver to win the British Grand Prix, and also took a famous victory in the fearsome thousand-mile Mille Miglia road race across Italy.
Having finished second in the world championship for the previous three years, Moss finally appeared set to win the title in 1958 following the retirement of multiple champion Fangio.
However, he was prevented from doing so by a combination of his Vanwall's poor reliability and his own sense of sportsmanship, after he intervened to prevent rival Mike Hawthorn from being disqualified after an alleged misdemeanor in the Portuguese Grand Prix.
Hawthorn would ultimately take the 1958 title, despite winning just one race to Moss's four.
Following this disappointment, Moss spent the next few years driving privately entered cars run by his friend Rob Walker, but showed he had lost none of his speed in a dominating performance at the 1961 Monaco Grand Prix, where he defeated the more powerful Ferraris on his way to a famous win.
After coveting Moss for years, Enzo Ferrari finally persuaded the Briton to join the storied Italian squad for the 1962 F1 season. Alas, those plans were shelved when Moss was seriously injured in a pre-season crash at Goodwood which left him in a coma for a month.
Though Moss recovered, he elected to retire from competitive driving, claiming that he had lost some of his racing instinct.
In total, Moss won 212 of the 529 races he competed in across all forms of motorsport, and his record of 16 F1 Grand Prix wins remained the highest total for an Englishman until it was toppled by Nigel Mansell in 1991.
News of Moss's death prompted an outpouring of tributes from the motorsport community.
"Today, the sporting world lost not only a true icon and a legend, but a gentleman. The team and the Mercedes Motorsport family have lost a dear friend. Sir Stirling, we'll miss you," wrote Moss's former team Mercedes.
Reigning F1 world champion Lewis Hamilton was another to pay tribute to his fellow countryman. "Today we say goodbye to Sir Stirling Moss, the racing legend. I certainly will miss our conversations. Sending my prayers and thoughts to his family. May he rest in peace."
1996 F1 world champion Damon Hill noted the inspirational role that Moss played to a generation of racers. "He launched all the other careers of British racing drivers who went on to become world champions of which he sadly was denied, but I think no-one ever regarded him as anything less than one of the greats."
Moss is survived by his third wife Susie, their son Elliot, and his daughter Allison from a previous marriage.