In Qatar, Chinese forerunner of soccer revived
An exchange and experience activity on cuju, a soccer-like game popular in ancient China, was held for Chinese and Qatari young people in Doha, Qatar, on Monday.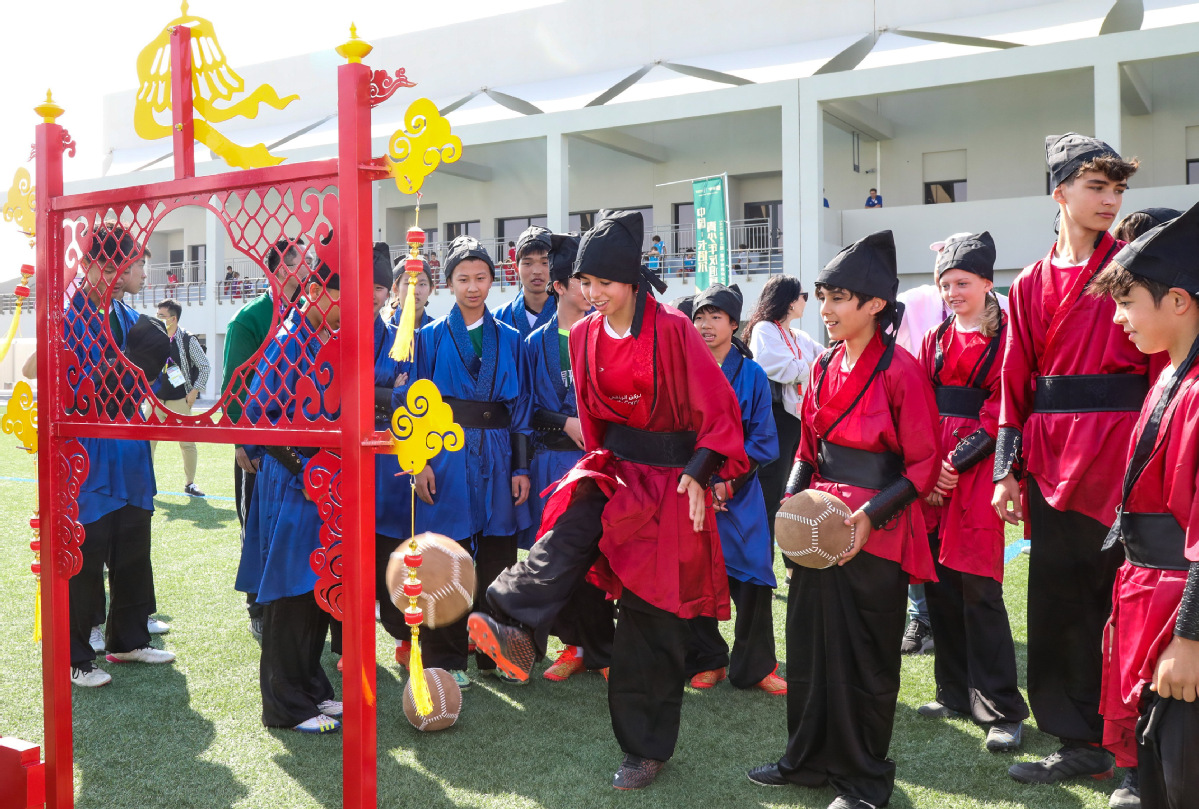 Cuju, which has been traced to the Linzi district of Zibo, Shandong province, was acknowledged by FIFA in 2004 as the earliest form of soccer. The word "cu" means to kick and "ju" refers to an ancient type of leather ball filled with feathers.

Following Li Weipeng, an inheritor of cuju who showed the playing techniques and styles, the young participants tried the game and felt the difference between the ancient Chinese game and modern soccer.