Cheruiyot hopes to maintain form through to 2021 Tokyo Olympics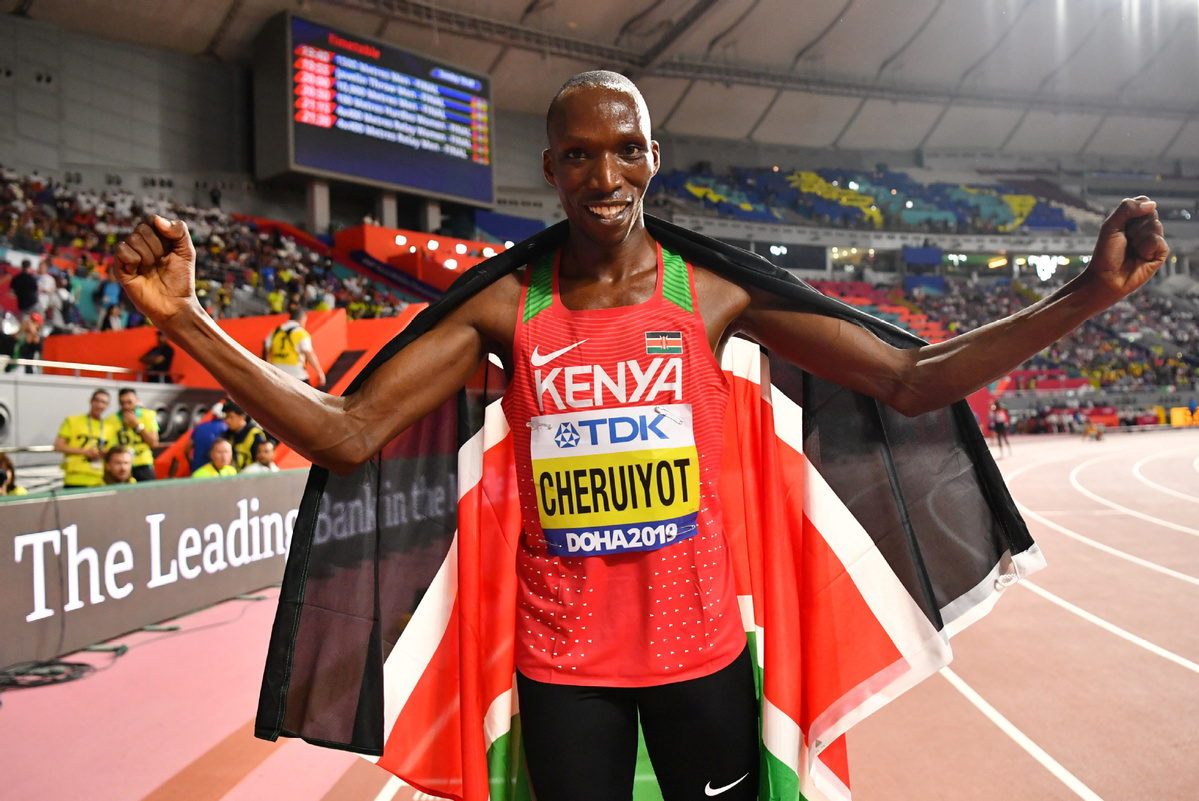 Kenya's Timothy Cheruiyot. (Photo: Agencies)
NAIROBI - World 1,500m champion Timothy Cheruiyot is ruing the missed chance to cement his name in the sport's folklore by winning an Olympic medal in 2020.
Cheruiyot, 24, had high expectations this season, but all that has disappeared as he can't train or compete in any event at the moment.
The Diamond League has been postponed with the first race likely in August and the Olympic Games have been pushed back to 2021. Now, he is left with doing his part-time job, farming.
"Of course I had set my sights on winning my fourth Diamond League trophy and the Olympic Games," said Cheruiyot on Monday from his home in Bomet.
Cheruiyot had hoped to use the top form he has enjoyed recently to challenge some of the times set in the distance, defend the Diamond Trophy and win the Tokyo Olympics.
Now he will have to wait, hoping he will find similar form in 2021, to hunt for medals and records.
"Hopefully, I will be in the same form as last season. But we have to accept to live with things we can't change. We have to accept the postponement of the Games because nothing much could have been done," he said.
Cheruiyot says the world will emerge stronger after the coronavirus and it is important that athletes continue training no matter how hard it is to do alone.
"Of course, we are finding ourselves in a very difficult situation as athletes but we take heart because it is a global problem. We will overcome it and sports will be back on the big stage," Cheruiyot said.
Kenyan athletes will have a tough choice to make in 2021 when most sports events are expected to return. There will be the Commonwealth Games, the Olympic Games, the Diamond League, Africa Championships and Continental Tour.
Some of these events, running from May to August, are so close that it will be hard to see some athletes doubling up or competing in subsequent races.
"For me, being able to race again will be enough," said Helen Obiri, the world 5,000m champion. "I have no plans on doubling, because now what is important is being safe, healthy and focused. Coronavirus will end and we will return to action." Enditem