Flick faces frontline challenge as Germany's strikers struggle
China.org.cn
1664155352000
Hansi Flick is facing a challenge in preparation for the 2022 FIFA World Cup in Qatar.
While defense remains a fundamental task, getting his frontline working is the German coach's most pressing issue with less than two months to go to the 2014 world champion's group curtain-raiser against Japan.
Ahead of Monday's UEFA Nations League encounter against England in London, Flick's entire group of established attackers seem to have slipped into a low ebb.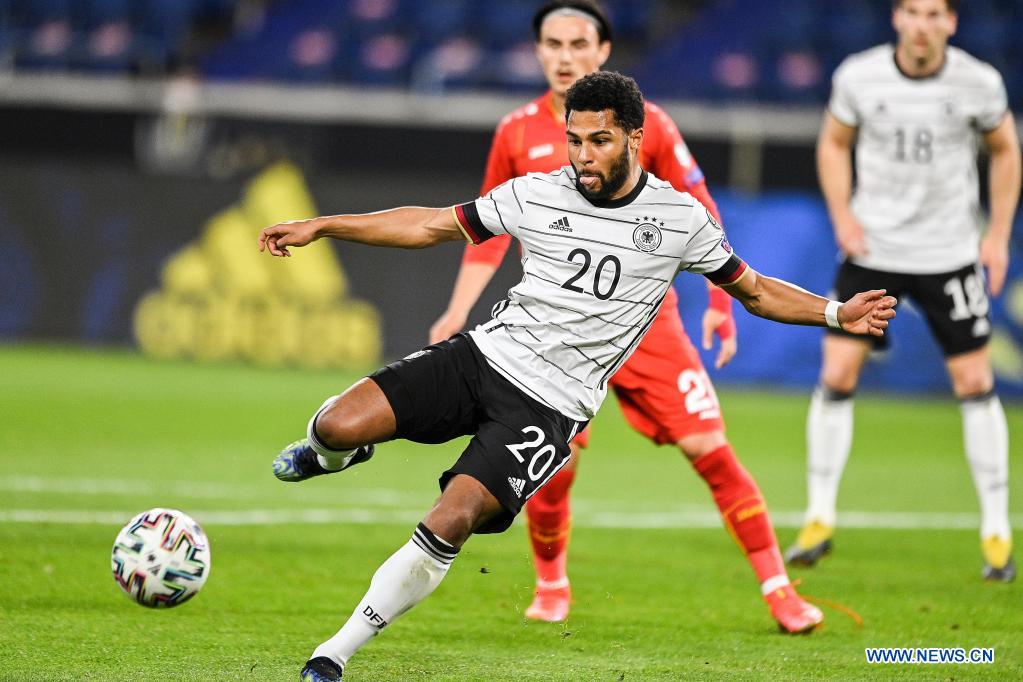 The current output of Leroy Sane, Serge Gnabry, Thomas Muller, Jamal Musiala, Timo Werner and Kai Havertz is far off what is needed to reach the team's goals.
While the duel against the Three Lions has become meaningless regarding the outcome of the Nations League, the last serious test in advance of the Qatar tournament is of great significance.
Having to act without a spearhead, the Germans depend on a well-oiled line upfront, with the load of scoring goals carried on several shoulders.
The disappointing 1-0 defeat against Hungary revealed the difficulties of Flick's team in breaking through the robust defense and open spaces.
Bayern icon Muller might stand exemplarily for the current low. Europe's best supplier over the past three years (27 goals, 63 assists) missed a scorer point in his last five league games, and two Champions League encounters.
Coming along with the goal drought is the pressure on the back line, as Germany has conceded a goal in all of its last six games.
Ahead of crossing swords with England, Flick demanded an increase in speed and deep passes aside from promising dead-ball situations for Werner.
"We haven't got this box-striker and therefore need to find alternative solutions," Bayern midfielder Joshua Kimmich noted.
Muller admitted the national team suffers from a performance low among Bayern stars.
The 2014 world champion Philipp Lahm said Bayern's struggles affect the national team "as you can't just put these troubles away when in the German shirt."
Flick called the defeat against Hungary a wake-up call at the right time, adding that improvements need to be achieved on short notice.
"Time for experiments has run out," Flick stated.
To perfect the preparation, the German team will travel to Oman on November 14 followed by a friendly against the host.
"We see it as a must to get used to the climate and time-zone as fast as possible due to the tight schedule," said the German national team's managing director Oliver Bierhoff.
The duel against underdog Oman will give Flick the chance to make final adjustments and his strikers to gain confidence for the World Cup.