Inter manager Conte welcomes Nainggolan, Perisic back, but not Icardi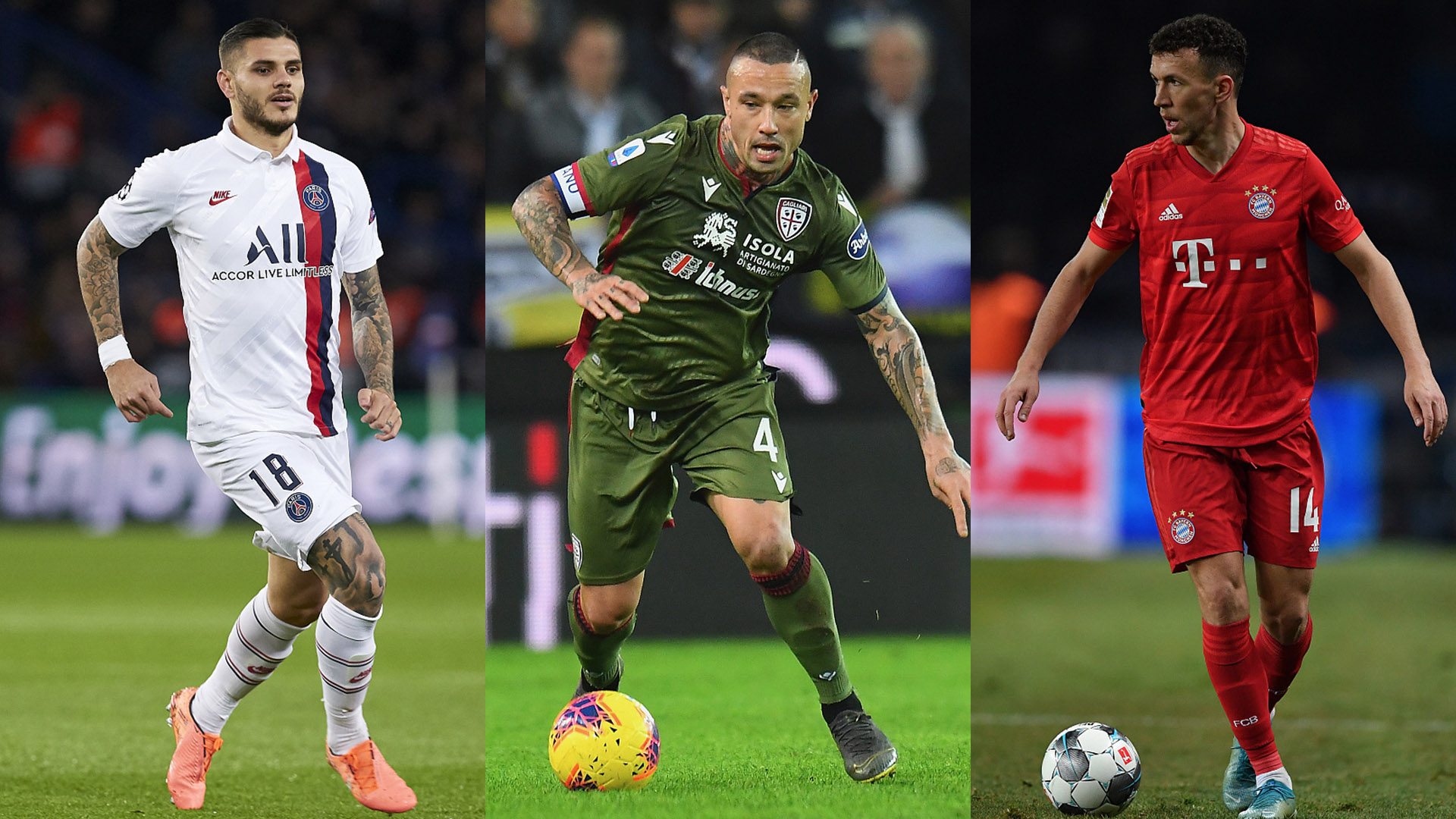 L-R: Mauro Icardi of Paris Saint-Germain, Radja Nainggolan of Cagliari Calcio and Ivan Perisic of Bayern Munich. (Photos: VCG)
The 2019-20 Serie A season is still under suspension but that doesn't mean teams have no work to do. For example, Inter Milan need to decide how to deal with their players that are with other clubs on loan.
According to Gazzetta dello Sport, Inter's manager Antonio Conte is willing to welcome Radja Nainggolan and Ivan Perisic back. The former is in Cagliari Calcio and the latter is with Bayern Munich. Both have been playing well this season and should be able to help the Nerazzurri if they return.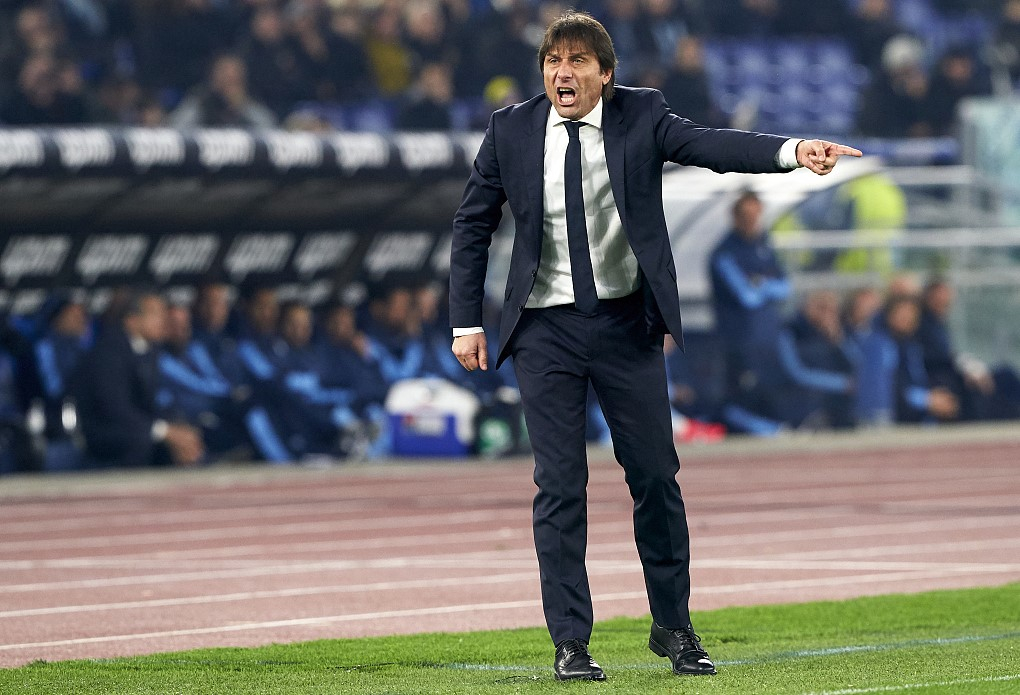 Anotnio Conte, manager of Inter Milan, gives instructions in the Serie A game against Lazio at Stadio Olimpico in Rome, Italy, February 16, 2020.
When Conte was coaching Chelsea in the Premier League, he showed interest in Nainggolan. If the Belgian midfielder can manager his temper, his playstyle should fit Conte's requirements. As for Perisic, his arrival not only filled in Bayern's vacancy on the wing, his creativity in the game often did the team a great favor when they needed an ice breaker.
However, another Inter member on loan, Mauro Icardi with Paris Saint-Germain (PSG) may not be so lucky. Gazzetta dello Sport revealed that Conte does not want to give the Argentine striker another chance after his history with the club.
Mauro Icardi of Inter Milan in the Serie A game against Empoli FC at Stadio Giuseppe Meazza in Milan, Italy, May 26, 2019.
Icardi joined Inter in 2013 and grew to become a top striker in the club. In the 2018-19 season, during the contract extension negotiation, he asked for an annual salary of nine million euros (about 9.8 million U.S. dollars) but Inter preferred to offer seven million of salary + two million of bonus.
Meanwhile, Icardi's wife and agent Wanda Nara kept criticizing Inter and Icardi's teammates, not to mention that she told the press that her husband wanted to join a bigger club. In the end, the negotiation broke down. Icardi refused to play and had a falling out with Inter. In the end, the Nerazzurri sent him to PSG on loan.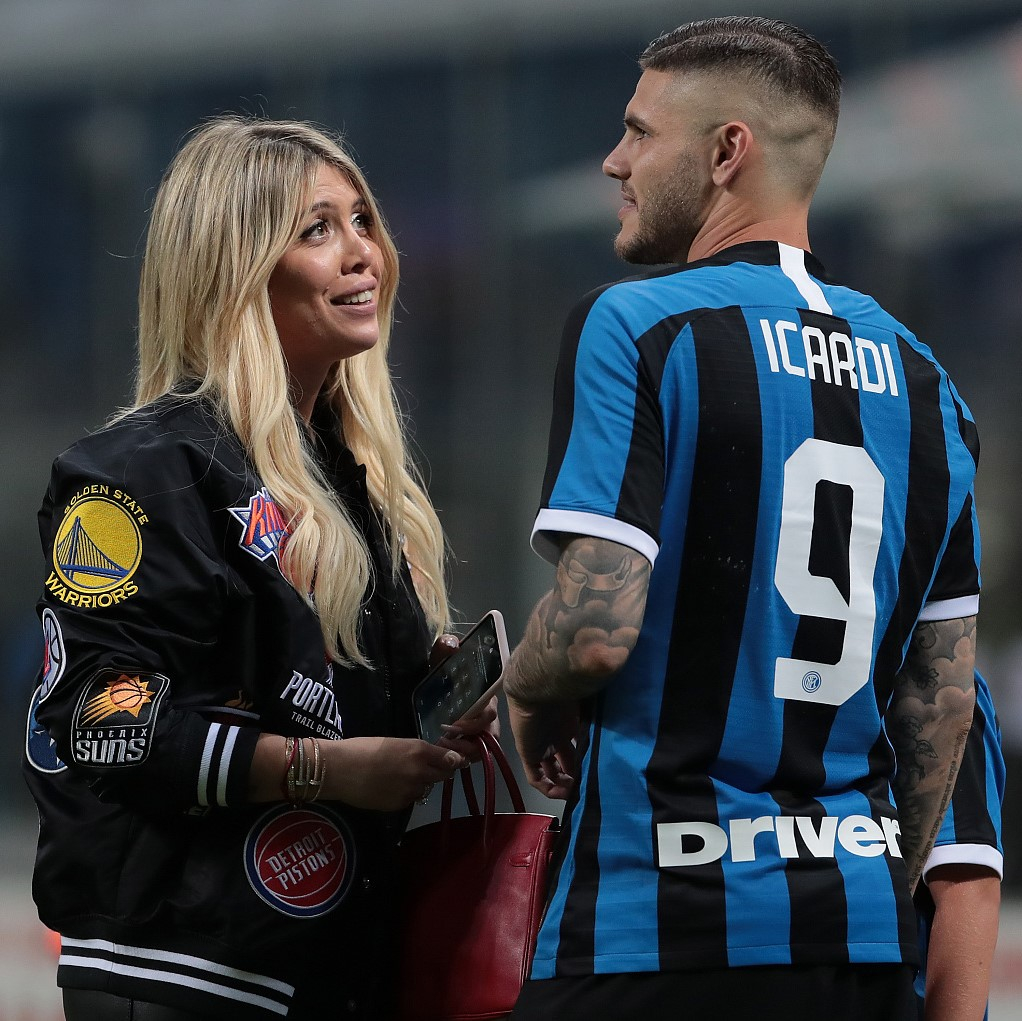 Mauro Icardi #9 of Inter Milan talks to his wife & agent Wanda Nara after the Serie A game against Empoli FC at Stadio Giuseppe Meazza, May 26, 2019.
According to the loan terms, PSG can choose to purchase Icardi with 70 million euros (about 76.1 million U.S. dollars) but the player wants to join Juventus. Nonetheless, according to Corriere della Sera, Inter's CEO Beppe Marotta already added a clause into Icardi's loan deal: if PSG purchase Icardi and sell him to another Italian club, they will have to pay Inter another 10 million euros (about 10.9 million U.S. dollars).
Before the Serie A season was suspended, Inter ranked third on the standing table behind Juventus and Lazio. Conte's arrival improved the team but they need to do better if they want to challenge Juventus' dominance in the league. The Nerazzurri are looking at several valuable targets on the transfer market to further improve their franchise and may need fund their purchase by selling some of the on-loan players.