Beijing 2022 venue construction in Yanqing District on track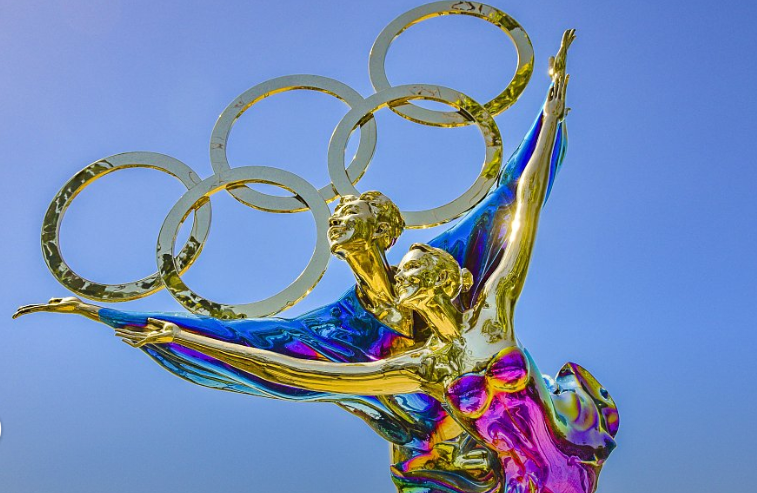 (Photo: VCG)
Venue construction for the 2022 Beijing Winter Olympics is on track as the National Sliding Center and the National Alpine Skiing Center in Yanqing district will be completed this year.
Yanqing, an outlying district of Beijing and home to the famous Badaling and Juyongguan stretches of the Great Wall, is to host the alpine skiing and sliding (bobsleigh, skeleton and luge) events.
The National Sliding Center will have a seating capacity of 2,000, a standing capacity of 8,000 spectators and host the bobsleigh, skeleton, and luge events.
Although the Alpine Skiing World Cup stop in Yanqing was cancelled this year because of the COVID-19 pandemic, construction work at the National Alpine Skiing Center is still going on.
The team has built a 600-meter long ice and snow track, in order to prepare for the snow-making, rescuing, and ropeway operation for the next season.
As for the Olympic village in Yanqing, the sample area is expected to be completed in June.
The 109 events in seven Olympic winter sports will be held in the three competition zones of central Beijing, Yanqing and Zhangjiakou.
Beijing will host all the ice events (curling, ice hockey and skating) and four snow events (snowboard big air and freestyle skiing big air, men's and women's), making full use of the legacy venues of Beijing 2008 Summer Olympic Games.
And the "Ice Jar" comprehensive training center, one of the newly constructed sites for the 2022 Games, has completed the pouring of two ice rinks, the construction unit confirmed on May 8.
After the 2022 Beijing Winter Olympic Games, the venue will continue to be used as a training base for the Chinese national teams, while it will be open to the public for fitness purposes.
With a vision of "Joyful Rendezvous upon Pure Ice and Snow," Beijing 2022 expects to encourage millions of people across China to embrace winter sports.