China's Wang Chuqin beats Japan's Tomokazu Harimoto to win WTT Cup Finals men's singles title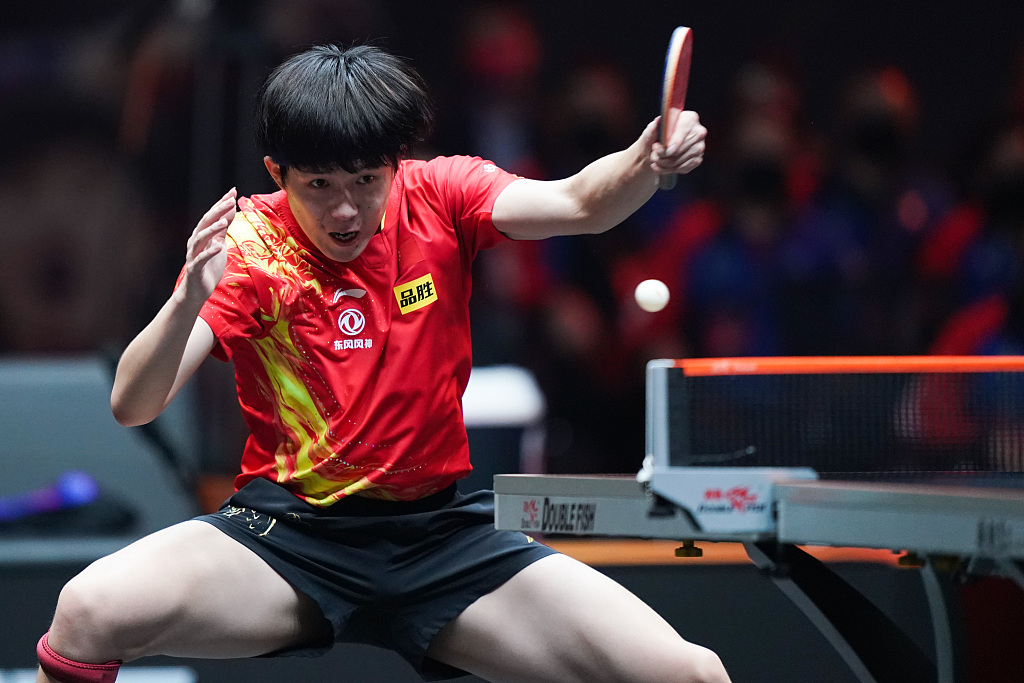 Wang Chuqin of China defeated Tomokazu Harimoto of Japan 4-2 in the World Table Tennis (WTT) Cup Finals men's singles final match to win the title in Xinxiang, central China's Henan Province, on Sunday.
The two played against each other at the World Team Table Tennis Championships Men's semifinals in Chengdu, southwest China's Sichuan Province in early October. Wang lost to Harimoto 3-1. Sunday night's meeting became the revenge match for Wang.
Harimoto entered his good form quicker than Wang and won the first game 11-8, but Wang replied with three straight wins in the following games 11-8, 11-9 and 11-8 respectively. He adapted himself to Harimoto's aggressive style of play, letting him to start hitting and then get the better of Harimoto.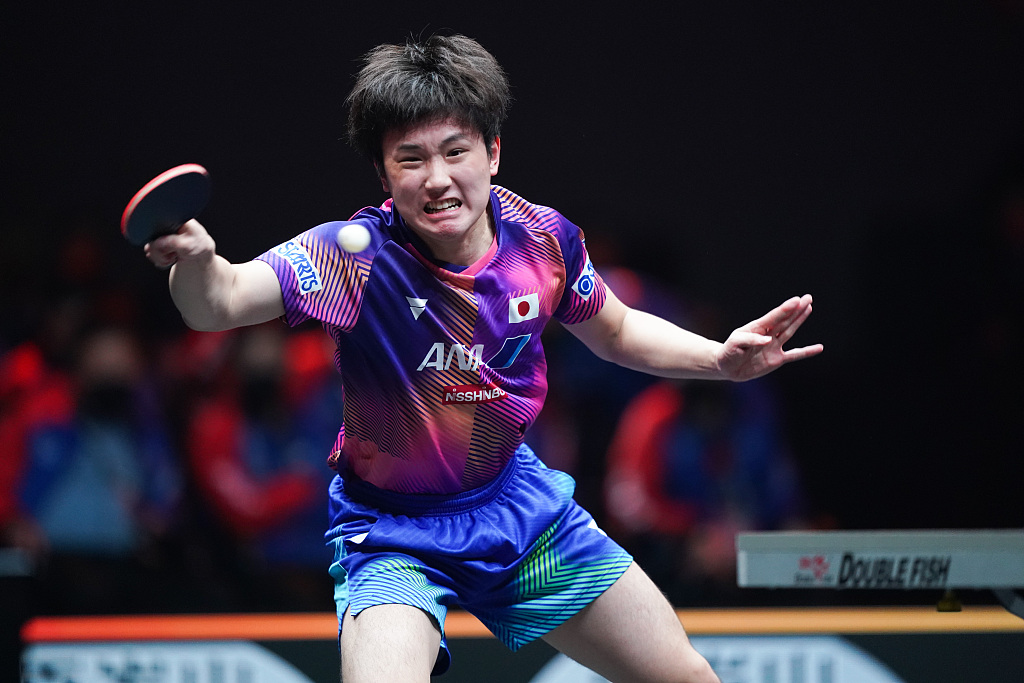 The fifth game began with a 3-0 lead by Harimoto, but Wang again dragged the competition back to balance, point by point. The score kept jumping from one draw to another until it reached 8-8. Harimoto then drove a 3-0 run to claim this game and get the match to the sixth game.
This time, Wang took the initiative to attack first, catching his opponent by surprise. Harimoto only began to find his footing after trailing 6-3. He scored two points to cut the deficit down to one, but that was the closest he ever got in this game. Wang kept changing his hitting lines and always maintained at two points of lead. After the score reached 9-7 for Wang, Harimoto made two consecutive mistakes, losing the match and watching Wang lift the championship trophy.