Coco Gauff beats Emma Raducanu in Australia 'with maturity'
Might be easy to forget, perhaps, that Coco Gauff is still just 18. After all, she's been winning Grand Slam matches for 3 1/2 years. Already reached one major final. Moved into the top 10 of the WTA rankings in singles and doubles.

So Gauff was proud of the way she handled the situation when she was twice a point away from being pushed to a third set by Emma Raducanu at the Australian Open on Wednesday in the first head-to-head meeting between the two young tennis stars.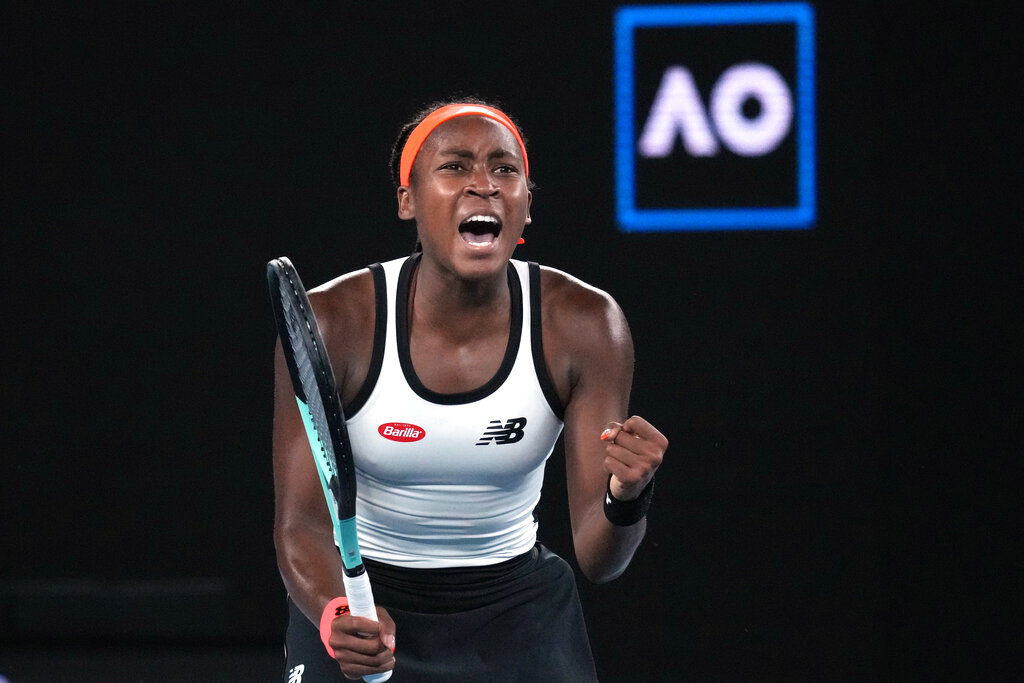 "I stayed calm when I needed to and made the serve when I needed to. Held when I needed to. I think that definitely comes with maturity," Gauff said. "I feel like in the past, I would have freaked out in that moment."
Instead, she steadied herself and went on to a 6-3, 7-6 (4) victory over the 20-year-old Raducanu in Rod Laver Arena to reach the third round at Melbourne Park for the first time since 2020.
"Fans are eager to see a new face of the game," said the seventh-seeded Gauff, who was the runner-up to No. 1 Iga Swiatek at the French Open last June.
Raducanu has not made it past the second round at a Grand Slam tournament since she won the 2021 U.S. Open as a teenager. That made her the first qualifier to claim a major trophy.
"We're going to be playing each other many times in the future, as we're both young and coming," Raducanu said. "You know, like, we're going to be the next generation."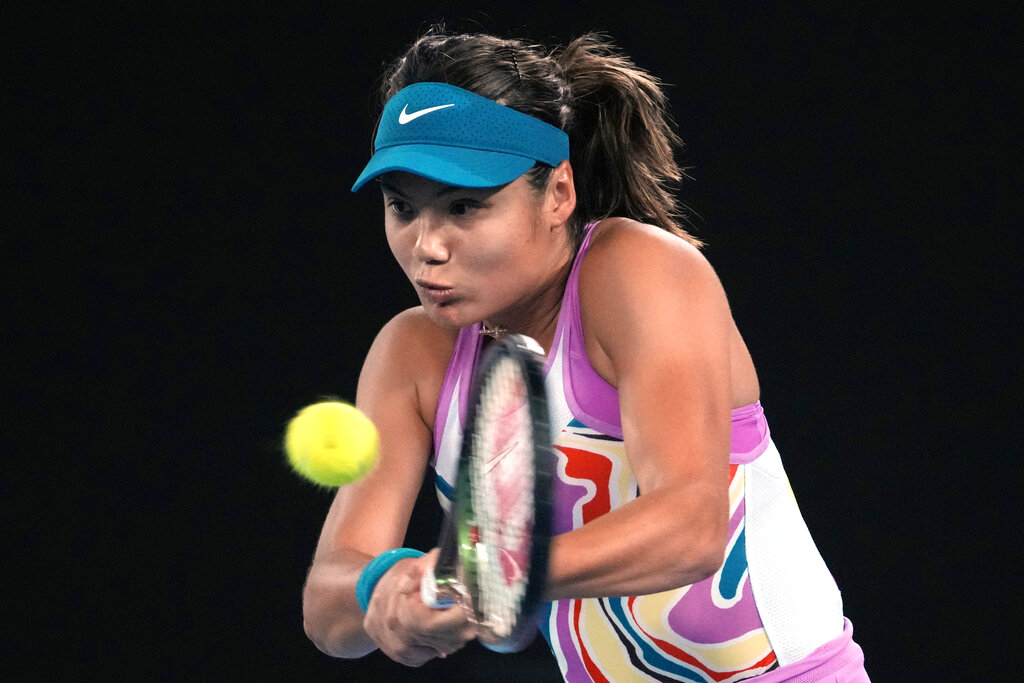 Currently ranked 77th, Raducanu has been dealing with an ankle injury and said she was on crutches 10 days before the Australian Open began. Yet she was so close to extending this match, holding a pair of set points while ahead 5-4 in the second set.
On the first chance, Raducanu sailed a backhand long. On the second, she dumped an attempted drop shot into the net.
That helped Gauff hold serve there.
Part of her success in this match, and many others, is Gauff's ability to track down shot after shot by opponents, using her speed and anticipation to play defense until she can switch to offense.
"You feel like you have to squeeze it closer to the line," Raducanu said, "and then she kind of teases errors out of you that way."
More miscues by Raducanu tilted the tiebreaker — and the match — Gauff's way.
"I was reminding myself: 'It's the second set. You're up a set. She needs to win this set to stay in the match. You know the level that you're playing. In the third set you have a really good chance of winning,'" Gauff recounted afterward. "I was just trying to focus on the point in front of me and not look too far in the future."
___
AP tennis: https://apnews.com/hub/tennis and https://twitter.com/AP_Sports