China beat Japan for 3rd win at FIVB Women's Volleyball World Championship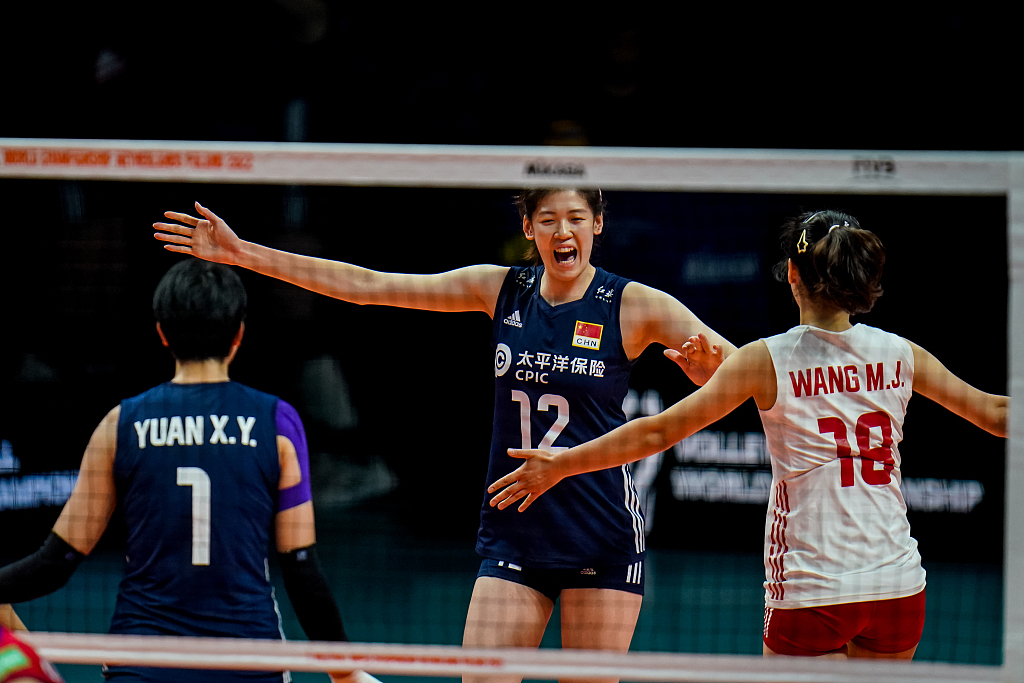 China defeated Japan 3-0 (28-26, 25-17 and 29-27) to secure their third straight win at the FIVB Women's Volleyball World Championship in Arnhem, Netherlands, on Wednesday.
China got revenge for the 3-1 loss against Japan in the FIVB Women's Volleyball Nations League in the Philippines in June with Wednesday's victory.
China began the first set with a quick 7-3 lead as Gong Xiangyu scored four straight points via serving. However, it didn't take Japan long to catch up and gain the lead 13-12. Chinese coach Cai Bin immediately called a timeout to calm the Chinese players down, and tell them about the opponents' weakness in the front row.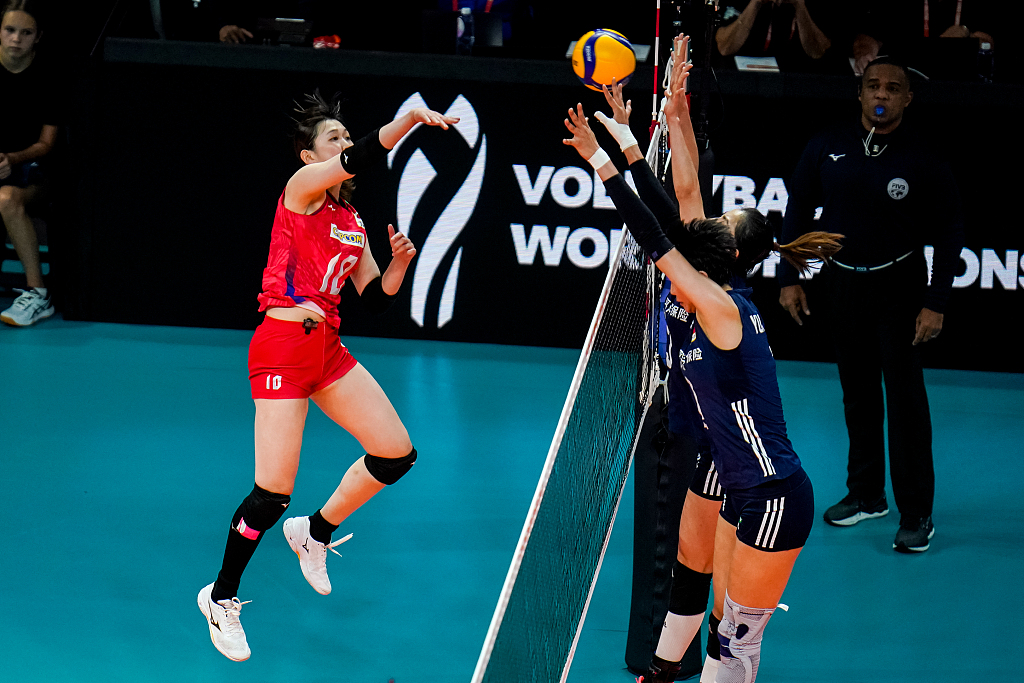 China gained the lead back soon (17-14) by exploiting that weakness, but that became their biggest lead in that set. Japan managed to tie the score multiple times with their resilient performance from 19-19 to 26-26. In the end, Wang Yunlu helped China score the final two points with her key setting and block to claim the first set.
The second set was much easier than the first one for China as Li Yingying, Yuan Xinyue and Wang Yuanyuan continued to dominate Japan with smart spikes, explosive serves and solid blocks. Though Japan managed to cut their deficit from 10 (18-8) to seven points (23-16), Gong and Wang sealed this set for China in the final two plays.
The third set was even more intense than the first. China's 6-3 lead at the beginning soon faded away and the lead turned to 16-15 in favor of Japan. Cai's timeout didn't work this time. On the contrary, Chinese players continued to commit errors before trailing by a maximum of three points (23-20).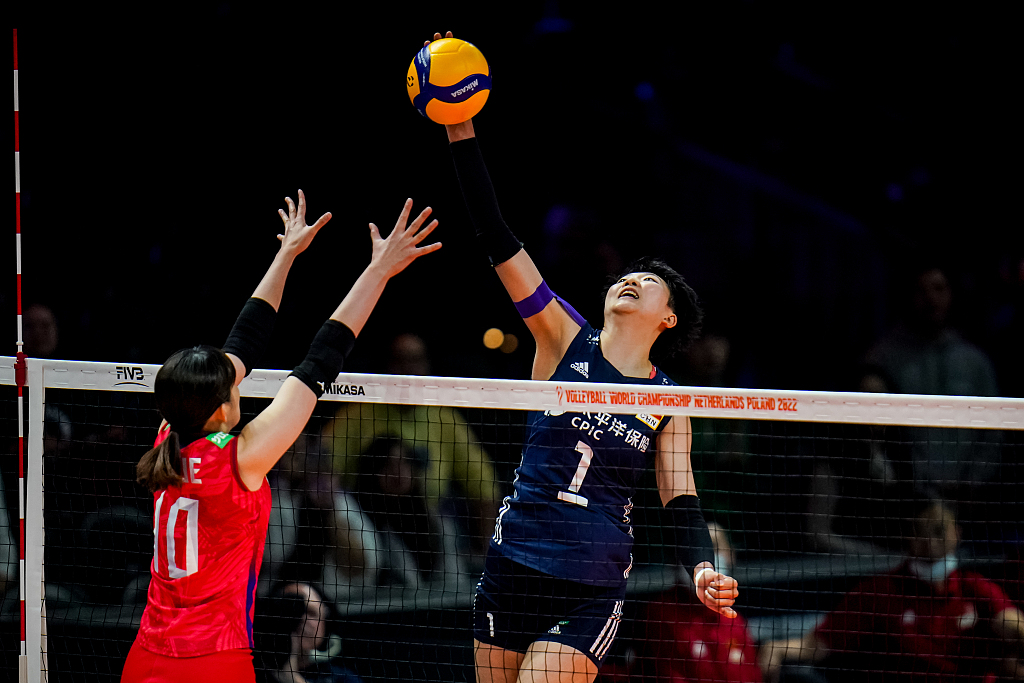 The first's scenario was replayed after Wang cut China's deficit to one point (23-22) with a spike and a block. Both sides kept scoring but neither could leave the other too far behind. In the end, Japan's failed spike, and China's key block ended this long set 29-27.
China will play against the Czech Republic on Friday.