Australian Olympic runner Bol tests positive for EPO
Australian Olympic middle-distance runner and 2022 Commonwealth Games silver medalist Peter Bol has tested positive to a banned performance-enhancing drug.

Athletics Australia said Friday that Bol, the national 800-meter record holder, failed an out-of-competition test on Oct. 11. The 28-year-old tested positive to the banned drug erythropoietin, known as EPO.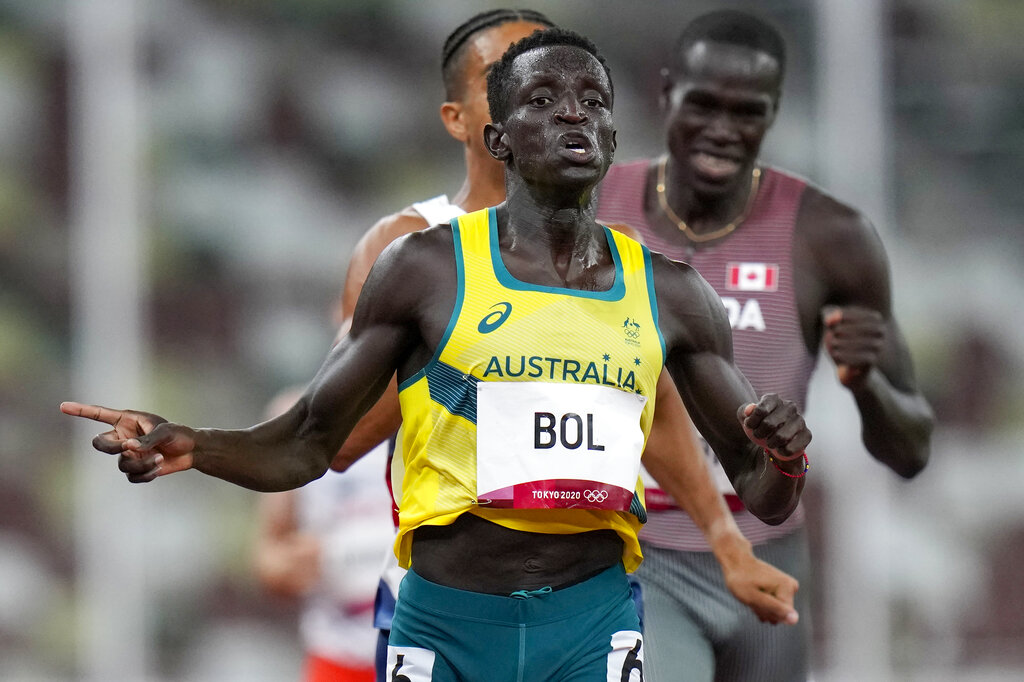 "I am innocent and have not taken this substance as I am accused," Bol said on Twitter.
Bol said his career hinged on the result of a B sample from the October test which would be known next month.
Athletics Australia provisionally suspended Bol from formal training and competition at any level, the organization's chief executive Peter Bromley said.
"There are procedural fairness and investigative considerations . . . at this point it would be inappropriate for Athletics Australia or anyone else to speculate about the specific details or pre-empt any outcome," Bromley said in a statement.
Bol, who emigrated to Australia from Sudan with his family when he was eight years old, competed at the 2016 Rio Olympics and the Tokyo Olympics in 2021, when he placed fourth in the 800-meter final.
In Tokyo, Bol broke the Australian 800-meter record. He lowered that mark at a Paris Diamond League meet in June of last year before claiming Commonwealth Games silver in Birmingham, England, in August.