IOC confirms Japan will pay additional cost of postponing Tokyo Olympics
The International Olympic Committee (IOC) has announced that Japan will foot the additional bill for the postponement of the Tokyo Olympics, ending weeks of speculation about the coronavirus-forced conundrum.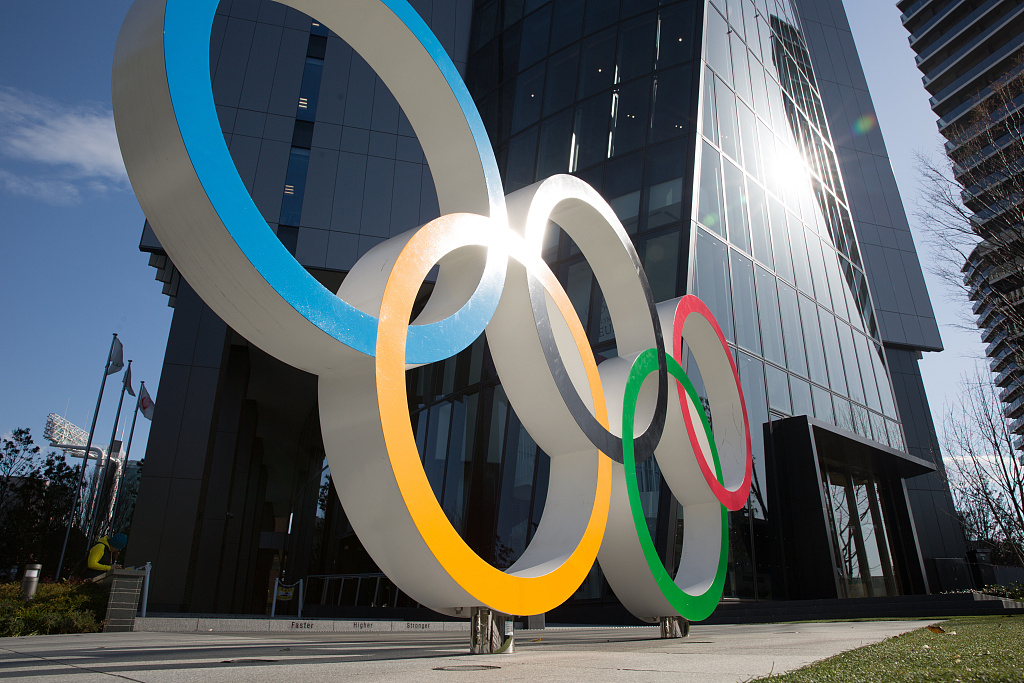 Olympic Rings in front of the Japan Olympic Museum in Shinjuku, Japan, March 18, 2020. (Photo: VCG)
Nikkei, a Japanese financial newspaper, put the added cost at 2.7 billion U.S. dollars, while Japan has already spent more than 12.6 billion U.S. dollars on preparations for staging the Summer Games.
In a question and answer post on its website, the IOC said Japanese Prime Minister Shinzo Abe "agreed that Japan will continue to cover the costs it would have done under the terms of the existing agreement for 2020, and the IOC will continue to be responsible for its share of the costs."
"For the IOC, it is already clear that this amounts to several hundred millions of dollars of additional costs," it added.
Abe and the IOC agreed last month to delay the Tokyo 2020 Games until July 2021 after immense pressure from athletes and sports federations. But in recent days, there have been intense questions about whether even a year-long postponement will be sufficient.
Kentaro Iwata, an infectious diseases specialist from Kobe University, said on Monday that he is "pessimistic" that the postponed Olympics can be held even in 2021 as the COVID-19 pandemic shows no signs of abating.
"Japan might be able to control this disease by next summer, I wish we could, but I don't think that would happen everywhere on Earth, so in this regard I'm very pessimistic about holding the Olympic Games next summer," Iwata observed.
In reference to a possible further delay beyond 2021, the IOC said, "Our Japanese partners and the prime minister made it very clear that Japan could not manage a postponement beyond next summer."
The postponement is a "mammoth undertaking" for the organizers and the country, including securing the Olympic Village and sports venues, and involves all partners, sponsors and regional and local organizers, the IOC said.
"Postponement will involve restrictions and compromises on the part of everyone involved. There is no blueprint for postponement, but the IOC is very confident that all the complex parts will come together and give us a marvelous games."
While three Summer Olympics have been canceled in the past due to war, this is the first time in history that the Games have been postponed during peacetime.
The IOC and Japan 2020 organizing committee have created a task force that aims to deal with challenges to rescheduling the Games amid the coronavirus crisis.
Japan on Monday reported another 25 deaths caused by COVID-19, the country's highest tally for a single day, as confirmed cases passed 10,000 despite a nationwide state of emergency.
Abe said the number of infections was projected to peak in two weeks and urged residents to reduce contact with other people by 70 to 80 percent.