China's women's curling make a comeback win at Winter Universiade
Team China won the first gold medal at the 31st Winter World University Games as the women's curling rallied past South Korea 6-4 in the final in Lake Placid in the U.S. on Saturday.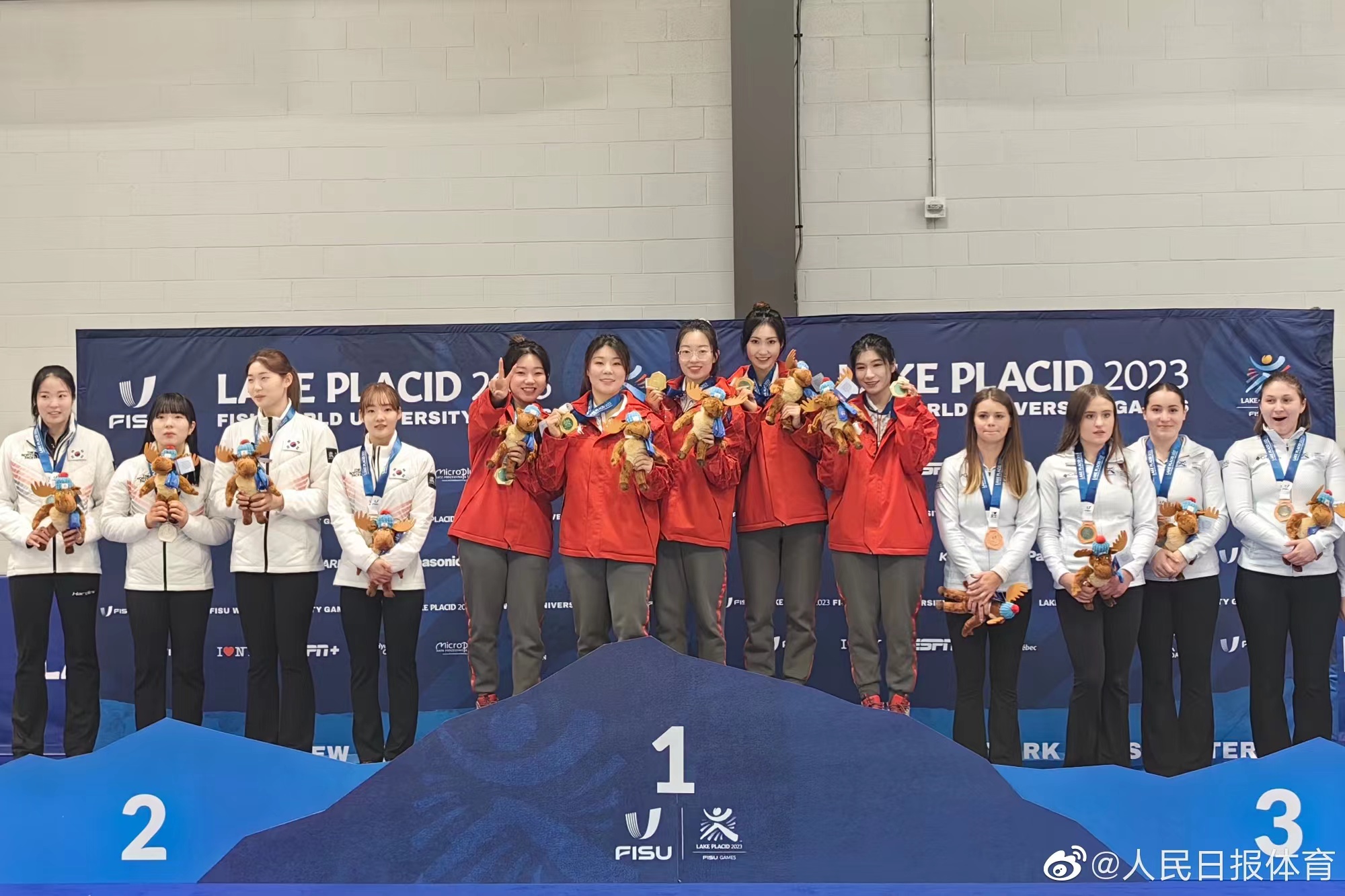 Falling behind 4-1 at halftime, the Chinese girls reaped at least one point in each of the next four ends for an amazing comeback win over the South Koreans, who had taken an 8-6 victory in their previous encounter in the round-robin preliminaries.
"We were planning to grab the lead at the beginning, but unfortunately we couldn't make it happen. After that, we just went all out to attack, and I think our determination helped us win," said China coach Yu Zuojun.
Earlier, China claimed the silver medal in the women's 3,000 meters relay of short track speed skating with a time of four minutes and 14.642 seconds. South Korea was crowned with 4:12.557 with the bronze going to the United States.
In the women's 500m of short track speed skating, Wang Yichao claimed a silver medal with 44.568 seconds, behind South Korean Choi Min-jeong at 44.050 seconds.
In the men's 500m, Li Kongchao ranked third with 41.886 seconds.