Andy Murray edges Berrettini in 5 sets at Australian Open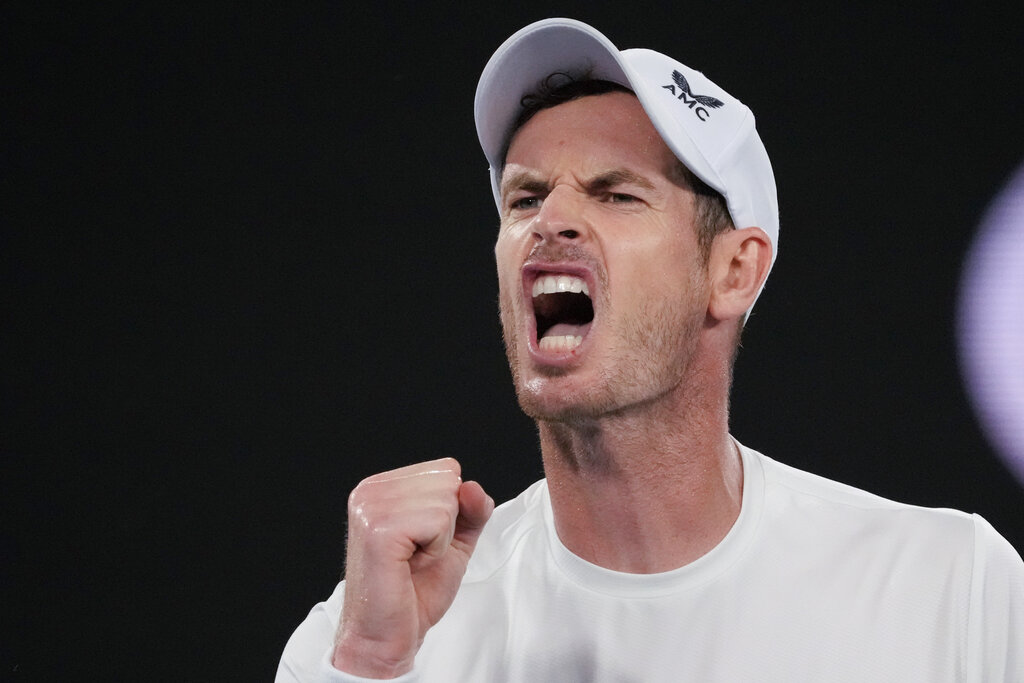 Andy Murray has beaten a top-20 opponent at a Grand Slam tournament for the first time since 2017.

The three-time major champion blew a big early lead, then needed to save a match point and wound up eliminating 13th-seeded Matteo Berrettini in five sets in the first round of the Australian Open.
The match was played under a closed roof at Rod Laver Arena because the tournament's heat rule was invoked. Murray raced through the first two sets in less than 1 1/2 hours before the big-hitting, big-serving Berrettini turned things around and took the match to a fifth.
Murray won 6-3, 6-3, 4-6, 6-7 (7), 7-6 (10-6).
They played under a closed roof at Rod Laver Arena on account of temperatures that soared up to 100 degrees Fahrenheit (38 Celsius) and caused suspensions of play that lasted hours in matches on smaller courts that can't be covered.