Chinese players, coach on Women's Basketball World Cup performances
Zheng Wei, head coach of the Chinese women's national basketball team, commented on the team's performance at the FIBA Women's Basketball World Cup in Sydney, Australia, between September 22 and October 1, in an interview with Xinhua News Agency.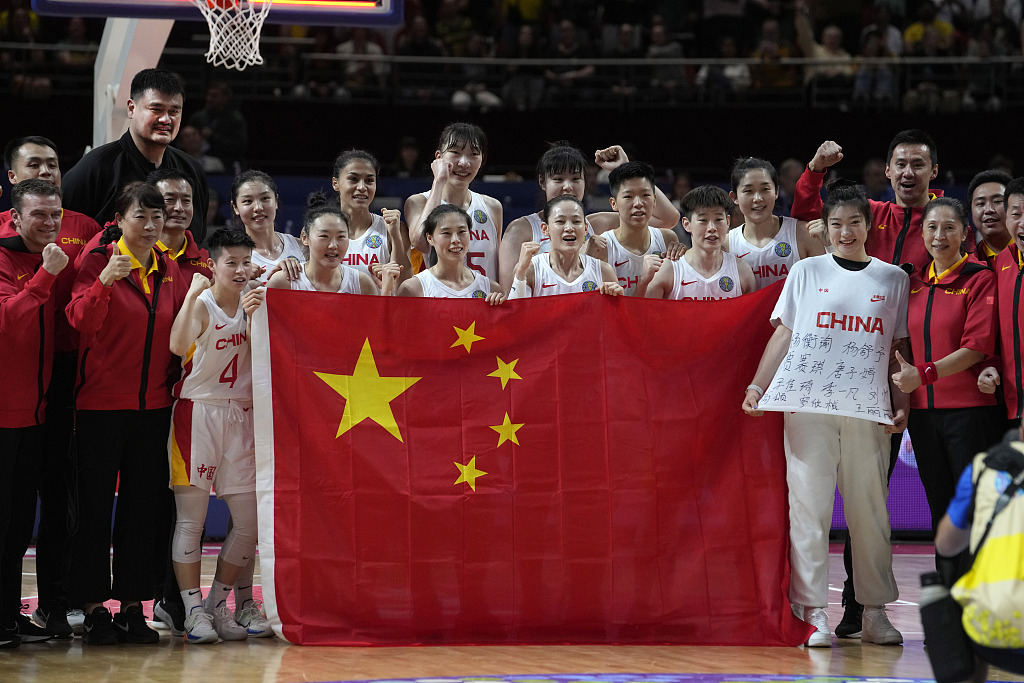 Though China lost to USA 83-61 in the final on Saturday, they still matched their best record in team history in the World Cup (World Championship).
Zheng, who was named the Best Coach of the World Cup, called the result a happy surprise because China's original goal was to do better than they did four years ago in Spain (sixth). This time in Australia, Chinese players tapped into their full potential and finished as the runners-up.
"However, we need to calm down after the happy surprise, find out problems and learn from the games we played," Zheng said. "We didn't do well in matching the tremendous physical contact from the opponents and could do better in individual offense. We must draw lessons from the World Cup experience when we go home to, hopefully, realize the target we set for the Paris Olympics."
China's star center Han Xu told China Media Group (CMG) after Saturday's final that the result China achieved at the World Cup gave the players confidence.
"This hard-earned silver medal came from the best efforts of the whole team," she said. "It feels heavy because it represents not only us here, but also our teammates who trained with us but watched the games at home instead of coming here. I want to thank them."
"We will find what our advantages are via this World Cup and stick to the style of playing that fits us the best in the future competitions," Han added.
Wu Tongtong scored 13 points and three assists for China in the final against USA before quitting the game due to injury. She thanked coach Zheng and her teammates for the opportunities and support she received. Moreover, Wu said the team already has a new goal and looks forward to participating in the Paris Olympics.
Wang Siyu averaged 9.3 points and 4.4 assists as China's offensive engine at the World Cup. She said playing against American guards was good steeling for her.
"It felt great playing against them. We didn't face such high-level competitions either during training sessions or scrimmage at home. I have learnt a lot in the games," Wang told CMG.
Yang Liwei scored 9.3 points and 3.9 assists per game for China at the World Cup. She saw the gap between them and American players in the two games they played and believes there are many details in which Chinese players could have done better.
The Chinese national team came together in May and had prepared for the World Cup since. Yang said the silver medal they secured is worth every drop of their efforts of the team.
"It's absolutely worth it. We have been playing basketball together for not just the past five months, but many years before that. So, I think it's all worth," Yang said to CMG.