Zhang Yufei wins China's first gold at FINA Short-course Worlds
China's Olympic champion Zhang Yufei won the women's 200m butterfly for her first victory at the FINA short-course swimming World Championships in Abu Dhabi on Friday.
It was also the first gold medal for Team China at the 6-day event, which was postponed by a year due to the COVID-19 pandemic.
Zhang finished in 2:03.01 minutes, followed more than a second later by American Charlotte Hook (2:04.35) and Lana Pudar (2:04.88) from Bosnia and Herzegovina.
"The gold medal is just what I have expected," said the 23-year-old. "Actually, I was thinking about breaking the world record. If I were in the good form as I had been in at the Tokyo Olympic Games, it would have been possible. However, I took a rest after the Olympics and now I feel a little bit disappointed about the result."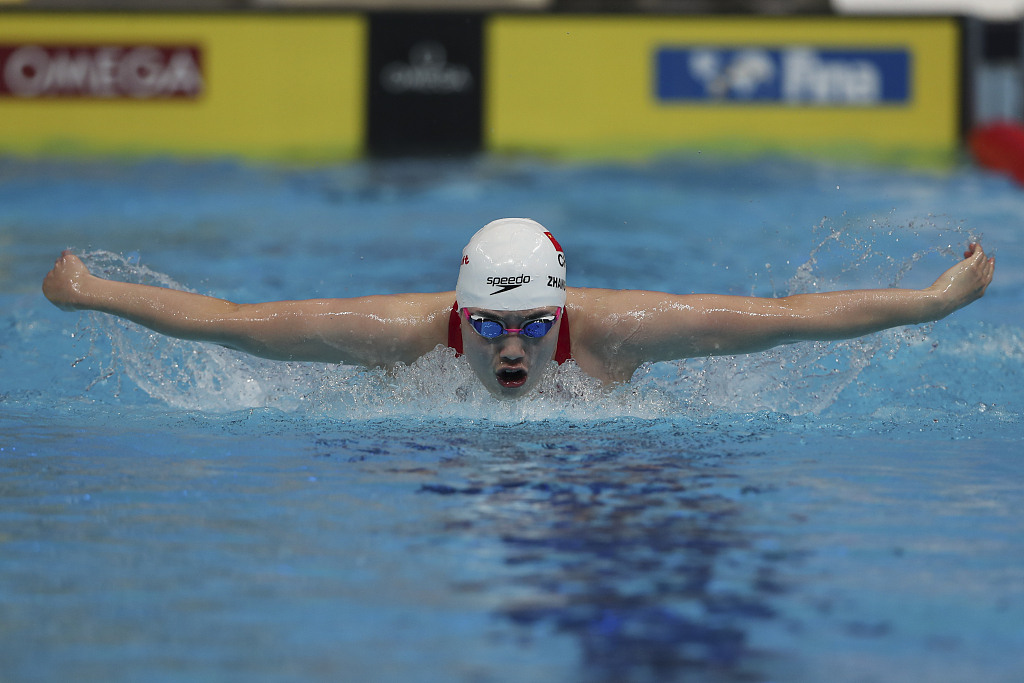 Zhang's time was 3.40 seconds behind Spaniard Mireia Belmonte's world record from 2014, which is still the only sub-two minute performance in the event.
But the Chinese star is confident about her performances during the upcoming 50m and 100m butterfly races.
In the men's 200m freestyle, 18-year-old South Korean sensation Hwang Sunwoo repeated his compatriot Park Taehwan's victory in the event five years ago, winning a hard-fought race in 1:41.60.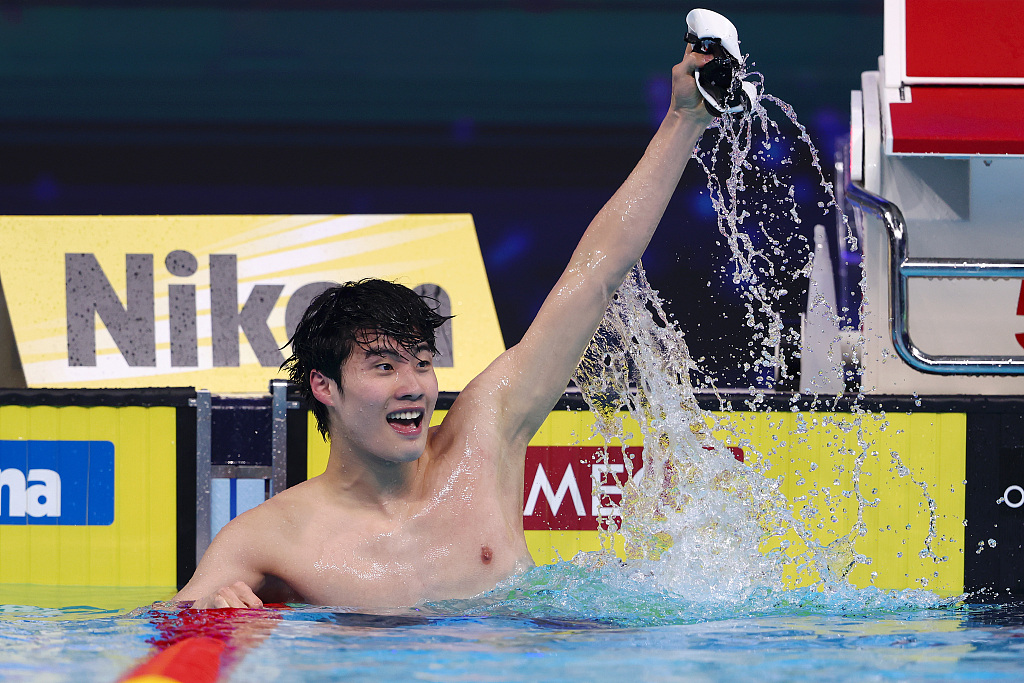 Russia's Aleksandr Shchegolev was only 0.03 behind Hwang and Danas Rapsys from Lithuania came third in 1:41.73.
Ilya Shymanovich of Belarus broke the championships record in the men's 100m breaststroke in 55.70 seconds. China's Qin Haiyang achieved a personal best of 56.77 in sixth place, while Yan Zibei finished seventh.
Louise Hansson did not only triumph in the women's 100m backstroke in 55.20 seconds but also grabbed gold in the women's 4x50m medley relay as Sweden finished the race with a time of 1:42.38 seconds, equaling the world record set by the United States three years ago.
Swimmers from about 180 countries and regions are competing at the championships, including 27 from China.
(With input from Xinhua)