China shine in Day 1 of Men's World Team Chess Championship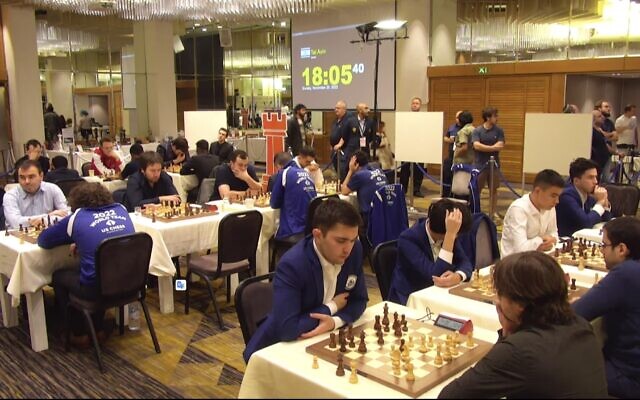 China won their first two matches at the 2022 Men's World Team Chess Championship in Jerusalem on Sunday.
China currently lead the six-team Group A with four points after having beaten South Africa 3.5-0.5 and Spain 3-1. Xu Xiangyu, Bai Jinshi, and Li Di gained a win and a draw each for China.
Ukraine also won twice in the group, against France 2.5-1.5 and South Africa 3.5-0.5. The Netherlands lost twice by scores of 2.5-1.5, to France and Spain.
In Group B, Azerbaijan are the only team to have won twice, doing so 2.5-1.5 over Uzbekistan and 3-1 against the United States, with Shakhriyar Mamedyarov achieving two wins.
India finished with 2-2 draws against both Israel and Poland. The U.S. beat Poland 2.5-1.5, and Uzbekistan overcame Israel by the same scoreline.
On Monday, two more rounds are scheduled in both groups, including the match between the two undefeated teams in Group A, China and Ukraine.
At the end of five rounds, the first four teams in each group will advance to the quarterfinals.
The final match of the competition, organized by the International Chess Federation (FIDE), will take place on Friday.