Optimism peaks on investment view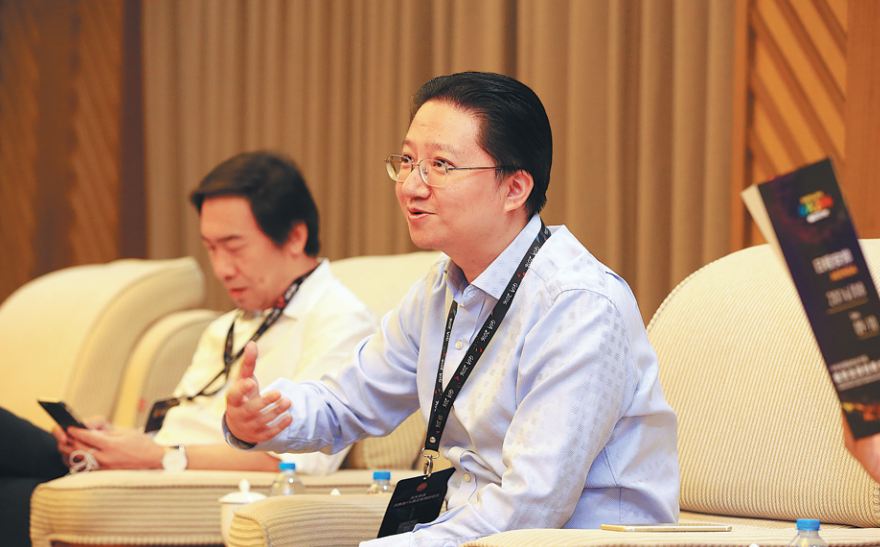 Peng Zhiqiang, chairman and co-founder of Peakview Capital, addresses a news conference in Beijing. (Photo: China Daily)
Amid ebbing mood, Peng Zhiqiang sharpens Peakview Capital's focus on tech startups
Peng Zhiqiang, 45, chairman and co-founder of Peakview Capital, one of China's largest fund of funds, is optimistic about the future, which excites him no end.
"I seldom look back to the past, either failure or success. What's past is past but thinking about the future guides you to always find and create something new," he said.
A graduate of the China University of Political Science and Law, one of the country's top law schools, Peng was the only one of his 1997 batch who chose to work in the corporate sector.
"People were surprised at my decision," he said. Back then, a law graduate would typically go on to serve in the government or become a lawyer.
As luck would have it, within four years, Peng went on to become one of the five key people participating in the initial public offering of Chinese infotech company Unisplendour Corp.
At the State-owned company, he transitioned from the legal side to business operations, and was appointed deputy president at the ripe old age of 29.
In 2007, realizing that there is a huge market for training entrepreneurs in China, he started his own business, eventually founding Peakview Capital in 2014 with the goal of helping entrepreneurs to invest their money smartly and wisely.
"It wasn't always smooth. At the worst time, our disposable money slumped from 30 million yuan ($4.2 million) to only 500,000 yuan," he said.
"But what doesn't kill you makes you stronger. It motivated me to think about the future, but in a more cautious way."
Four years later, Peakview Capital invested 12 billion yuan in leading venture capital and private equity funds, including Hillhouse Capital Group, Sequoia Capital and Matrix-Partners China.
"Being an investor, especially for an FOF (fund of funds) investor, you need to have professional-grade judgment. You are expected to find, select and invest in the most promising projects," he said.
It is not uncommon that an investor tends to evaluate a project even when others are not optimistic about it, Peng said.
"We invest only in top funds or companies that have the innovative ability and capacity of developing sustainably over the long term," he said.
This eye for innovation informs the company's investments in overseas markets. It now has a wide presence across the globe, including the United States and Israel, two of the world's major highlands for innovation.
In 2014, the Beijing-based company invested in a fund from Jerusalem, Israel, which marked its first step toward going global. So far, it has invested nearly $100 million in Israeli funds.
"Compared with companies from other countries, Israeli companies are technology-driven and focus on hard tech. It is a perfect business model to combine such hard tech with our country's user-driven business," said Peng.
He further said Israeli companies are also good at connecting people and businesses worldwide, which will be a bridge for China to link with innovative networks globally.
This year, funding for new businesses may slow, according to some industry insiders. Even though the global capital flows seem to be experiencing a winter of sorts due to the current international situation, Peng said he is "optimistic" about the future of investments.
Total fundraising in the January-November period of last year was 1.15 trillion yuan in China, down almost 29 percent year-on-year, according to a latest report by Zero2IPO Research, a leading venture capital and private equity data provider.
"The so-called winter of capital won't last long as it is a normal phenomenon for the economy to go through cycles," he said.
"High-quality startups would not find it difficult to raise money. Instead, only inferior companies may suffer from such a trend."
Regarding future big trends, Peng said the industrial internet will be the company's next investment focus.